Pastor Whose 14-Y-O Daughter Died in Texas Church Shooting: 'I Don't Understand, but I Know My God Does'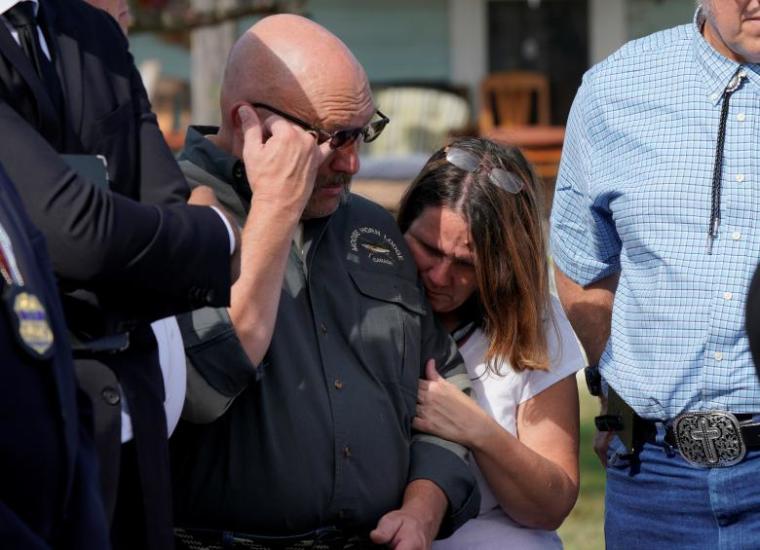 The pastor of Sutherland Springs' First Baptist Church in Texas and his wife have spoken publicly following the mass shooting that left 26 people dead, including their 14-year-old daughter, saying only God has the answers for such a tragedy.
"We've had a long night with our children and grandbabies we have left," Pastor Frank Pomeroy, who was away on Sunday when the shooting occurred, told reporters on Monday.
"I don't understand, but I know my God does," he later said when answering questions, urging people to trust in Jesus Christ.
The father said that his daughter, Annabelle, was "one beautiful girl," and a "special child."
Pomeroy's wife, Sherri, said the family lost more than Annabelle on Sunday.
"And one thing that gives me a sliver of encouragement is that Belle was surrounded yesterday by her family that she loved fiercely," she said.
The mother explained that the church was not comprised of "members or parishioners," but were a "very close family."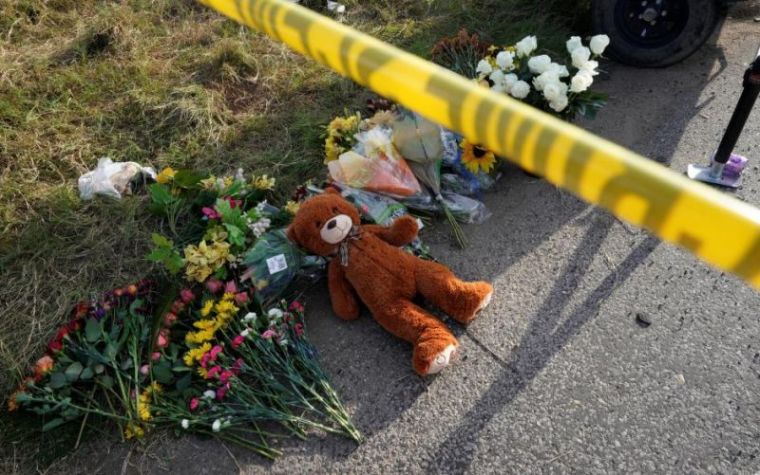 "We ate together, we laughed together, we cried together, and we worshiped together. Now most of our church family is gone, our building is probably beyond repair and the few of us that are left behind lost tragically yesterday," she said.
"As senseless as this tragedy was, our sweet Belle would not have been able to deal with losing so much family."
Authorities are still piecing together the facts surrounding the shooting that was carried out by 26-year-old Devin Patrick Kelley.
Officials have so far said that they do not believe the incident was racially motivated or that it was over religious belief, and noted that Kelley apparently had a dispute with his mother-in-law.
Sunday's victims included people aged from 18 months old to 77 years old, and a woman who was pregnant, with relatives and friends expressing numerous tributes to their loved ones online.
Scott Pomeroy, Annabelle's uncle, paid tribute to her in a Facebook post following her death.
"Heaven truly gained a real beautiful angel this morning along with many more. I lost a lot of friends and family this morning but that just means Jesus needed them more. I know all that have taken their last breath of dirty air and took their first breath of heavenly air with new bodies with no pain and suffering," he wrote.
"My focus now is to the many families that have loved ones in all the different hospitals and to those grieving the loved ones that have been lost. God knows and is in control of all things and if something as evil as this should only revive us for a revival to be sure all we know and love should know and have a relationship with Jesus even more," Scott Pomeroy continued.
"After this crazy week of different people passing away it really should tell us life is only for a moment and we're dying everyday and where you spend eternity is the most important thing. Not money, not jobs, not education, not possessions just the ones you love and your relationship with Jesus."
Watch the video of Sherri Pomeroy speaking to reporters below: