Pastor Greg Locke Admits Wife Struggles With Mental Illness, Is Living in a Shelter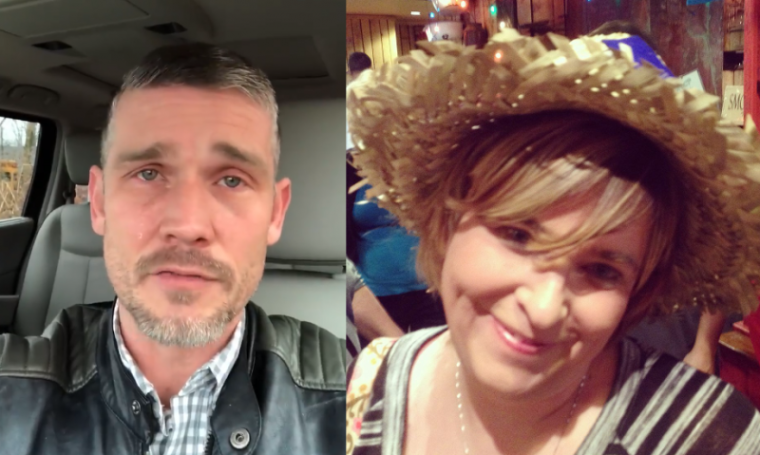 Pastor Greg Locke of Global Vision Bible Church in Mount Juliet, Tennessee, who reaches millions through his popular Facebook page, has admitted that his ex-wife and mother of his children, whom he has "loved for 21 years," is now living in a shelter in Georgia but insists that this is the way she wants to live.
Locke's admission comes after Pulpit & Pen reported last Wednesday that he coerced his estranged wife, Melissa, to file for divorce and get out of town.
In an interview with The Christian Post Tuesday where he bobbed between bouts of embarrassment, defensiveness and candor, Locke revealed his longstanding battle with Melissa's mental illness.
"She's been in and out of mental health facilities but that is not where she is right now. She is at a place that helps ladies get on their feet again. The only reason why she is there is that the lady who runs it is like her grandmother, and so she's there. She's only there because of the comfort," he said when first asked if his wife was in a shelter.
When asked if that description was in line with being a shelter, he said, "It is a shelter there is no doubt. But it's not something like a homeless shelter. She's with the lady who runs the place."
Locke did not reveal the name of the shelter, but CP was able to independently verify the faith-based organization which "averages around 30 women and children at any given time."
The popular internet preacher who shot to fame after he posted a video on Facebook on April 22, 2016, criticizing Target for its new policies on gender-neutral bathrooms, has been coming under fire since it was revealed that he had separated from his wife. He insists, however, that he had very little control over Melissa's actions as divorce isn't something he believes in.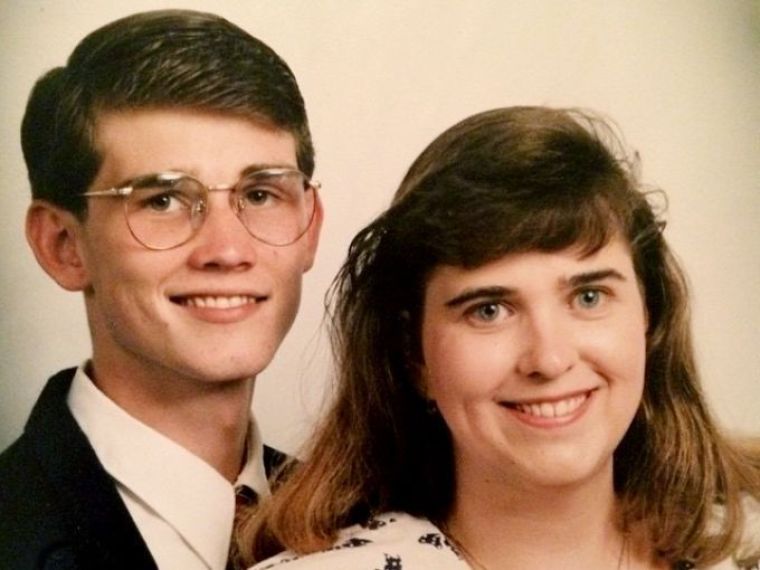 "The facts are she left. She lived across town for two weeks. She got on the bus. She left. We've done everything. I've sent money. I'm supportive. I'm in contact with caregivers on a regular basis. I'm getting updates ... it's not for a lack of trying. This happened four months ago," he said of his wife.
Critics, however, like Seth Dunn, an accountant and theologian who wrote the Pulpit & Pen report, said many former members of Locke's church, as well as his own mother don't believe he is fit for ministry.
"From a doctrinal standpoint, if the guy has a mentally-ill wife and he has so much marriage trouble his house isn't in order, he shouldn't have been a pastor this whole time. And Greg's mom agrees with me on that," said Dunn, who explained that he interviewed Locke's mother. Locke confirmed the interview with CP.
Citing divorced leaders like senior pastor of First Baptist Church in Atlanta, Georgia, Charles Stanley, Locke doesn't believe he is disqualified from ministry over something which he cannot control.
"Look at Charles Stanley. What am I going to do with that? Same thing happened with his wife," Locke said.
He said even though his family life is messy right now, he believes it simply makes him more relatable to broken people.
"I might have a big influence but I probably have a bigger influence to broken people now 'cause after 21 years, I'm flat broke in every way imaginable. And [I] never saw this coming and everybody and anybody that's known about our situation ... they're all like, 'We saw this coming.' It's not like for a lack of not trying," he said.
"Even if it is a poor testimony, which it is, that doesn't make me an adulterer. I've never abused my wife. I've done nothing but serve her, help her. My kids are here because my kids choose to be here, because my kids know the truth, my kids live with me," he said. "I didn't divorce my wife or leave my wife. And long before she ever went to Georgia she'd already got an Uber, packed her stuff and left me."
He said prior to his wife leaving him, she wasn't getting treatment for her mental illness but she is being treated at the facility where she is.
Locke said the attack on his ministry and the revelation of the details of his divorce filing was now affecting his children and he hopes the firestorm will die soon. When asked if he would be willing to step away from ministry even for a season to save his family, he said he didn't feel God leading him to step away just yet. If he is led to do so, however, he said he would.
"If I feel like the Lord says you need to step away and take a sabbatical, I will. My kids, all they know is church. They love church. That's their ministry. That's what they love, that's where they feel the most grace and forgiveness and acceptance. You take that away from them, they know nothing else. All they know is the ministry of helping broken people and now just happen to be some of the brokest of all of us," he said.
Locke even hinted that the door was not closed on reconciling with his wife, but felt like the attacks from his critics were making that almost impossible.
Asked if criticizing Locke's marital struggles in light of his wife's mental illness was a bit insensitive, Dunn disagreed.
"Mental illness is unknown to the Bible, they didn't have psychologists back then. There were mentally ill people I'm sure, but the Bible doesn't speak to mental illness like it wouldn't speak to abortion. All I know in my marriage vows, sickness and in health, the Bible says what God has put together let no man separate," he said.
He further noted that Locke has become a stumbling block to some Christians by trying to minister in his condition.
"There's more than one life in this story, he's the center point, he's the mouth piece, but what about regular church members who trusted this guy, and now they're so spurned that they don't want to go back to church on Sundays. Everybody needs to be in church," Dunn said.
"When you're a pastor you're in the care of souls. If there was a doctor who was hurting people in surgery, there would be no question about him losing his livelihood. No one would care because he's hurting people and there'd be a medical licensing board to take his license away and he'd get sued for malpractice. This is America, you can't sue somebody for ministerial malpractice. People are hurt. I've already seen the destruction," he said.
On Wednesday, the Facebook page Greg Locke: Unfit for the Pulpit said Locke's divorce from his wife had been placed on hold.
According to his bio, Locke, who turns 42 in May, dedicated his life to Christ as a teenager while he was a ward at the Good Shepherd Children's Home in Murfreesboro where he met Melissa. He was sent there after multiple arrests, according to The Tennessean.
He said he went to a revival with children from the home one night and listened to a preacher railing against violence in rap music and misguided teens.
The message hit him hard and he confronted the preacher whose calm response made him "even more angry."
"Every time he spoke, it was like it was talking to me," he said of the preacher. He eventually responded to an altar call during the revival and ended up praying and crying with a basketball coach from a local Christian school and later felt the call to preach.