Pastor John Gray Addresses Kids Having Trouble Believing in God After School Shootings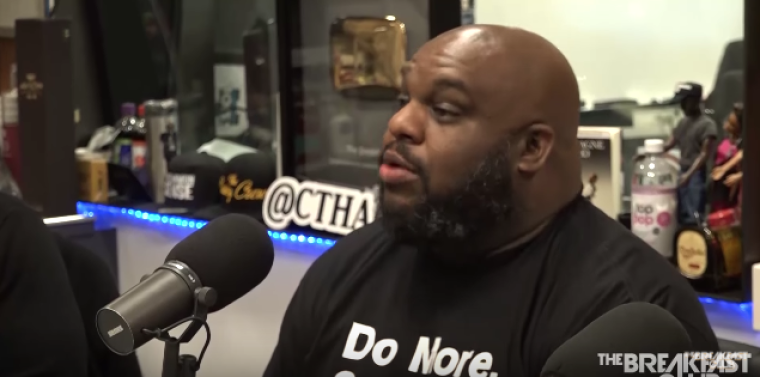 During a recent interview with the Breakfast Club this month, Pastor John Gray was asked to respond to the notion that "kids" are finding it hard to believe in God because of all the mass shootings happening in America.
"Why do bad things happen to good people? And if God is real then why did He let that happen? If God is real then why did my grandmother die of brain cancer?" Gray illustrated when asked by DJ Envy how he would respond to children who are blaming God for the recent gun tragedies, such as the Parkland school mass shooting.
"The answer is I don't know and I'm wise enough to say that I will never know," he said. "That's what faith is. Faith is saying, 'God, this makes no sense.'"
Gray made a name for himself as a comedian and singer on Christian tours before becoming an associate pastor at Joel Osteen's Lakewood Church. Now he is the focus of the OWN Network reality TV series "The Book of John Gray." And although he was on the radio program to promote the new season, he wanted to make sure young people understood where violence comes from.
"What I've learned is that everybody has free will. We are not puppets, people do horrible things. God didn't do that, God didn't pull the trigger, God didn't tell him to pull the trigger!" Gray sustained.
"You can't just put God's character on people's craziness! That's not what the Word says."
He went on to explain that as a minister, he can't preach to anyone while having hatred in his heart.
"That's not what Jesus was, I don't get to put His character on my bad behavior. There are some things that God had nothing to do with. We are autonomous human beings who make horrible decisions and sometimes we make great decisions," Gray contended.
After serving in Houston for five years, the Lakewood Church associate pastor is transitioning to lead his own congregation this year as the senior pastor at Redemption Church in Greenville, South Carolina. Ron Carpenter Jr. has been leading the 21,000-member multi-campus Redemption Church but announced last year that he would be moving his headquarters to the Jubilee Christian Center in San Jose, California.
Follow Jeannie Law on Twitter:
@jlawcp