Ron Carpenter to Step Down From Redemption Church Greenville, Move Megachurch Headquarters to Calif.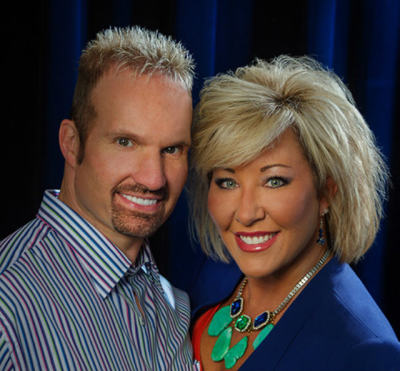 Ron Carpenter Jr., pastor of the 21,000 member multi-campus Redemption Church headquartered in Greenville, South Carolina, announced Sunday that he will be consolidating his church operations by stepping down as pastor of the Greenville campus where he has been for more than 25 years.
He is expected to move to San Jose, California, in 2018 where he will take over the 14,000-member Jubilee Christian Center and rebrand it as part of the Redemption Church group, he explained.
Redemption Church currently has several campuses as well an online campus known as i.Church with Ron Carpenter. The longtime Greenville preacher said he will be shutting down three of the current campuses to allow him to do ministry better. Satellite Redemption campuses in Florence and Asheville will be closing in the near future as well as a satellite campus in Charlotte, Greenville Online said.
"So we have accepted this new church in northern California. We will be rebranding it and basically moving our headquarters to northern California. This is actually going to allow us more time with you as we are going to shut down three of our other campuses and a whole lot of the other things we do cause I wanna do two things," Carpenter said.
"I want to work on my ministry of fellowship and I want to pastor. This will have us now where we're down to three churches that we have total. And I want to pour more, develop more. I was too spread out and I want to spend this last run...and I want to be wiser and smarter in the way I do it."
He told his congregation that John Gray, who currently serves as associate pastor at Lakewood Church under the leadership of Pastor Joel Osteen, will replace him in Greenville in February 2018. It was unclear Monday if Greenville would remain a part of the Redemption Church family or would be a completely independent operation. A representative at the church said she could not clarify that on Monday and the people who could were unavailable when contacted.
The announcement comes just over two months after Carpenter, 49, was forced to apologize to his congregation, which is 60 percent black, for racially insensitive comments made by his wife, Hope, over the controversial "take a knee" protest in the NFL.
This latest development in his ministry, Carpenter explained, has been in the works for some time.
Nearly two years ago after celebrating their 25th anniversary at Greenville, Carpenter said he and his wife began thinking about their next chapter now that their children were grown and they had become "empty nesters."
"What is the highest and best use of our life? What's the highest and best use of the time we have left?" he said they thought.
"I've seen pastors, I've been around church my whole life. I've seen 'em lead aggressively, passionately, with relevance and creativity into their late 60s however I personally have never seen anybody be able to continue that type of leadership into their 70s. Not saying it hasn't been done, just saying I haven't seen it," he explained.
"So me being 49, I'm kinda looking at my life in an 18-20 year window. And having done so, we just really began to open ourselves up, do we stay in Greenville and just ask God for this soil to yield more? It's given us so much," he said.
It was at that same time, said Carpenter, that Pastor Dick Bernal of Jubilee Christian Center asked him to pray about becoming his successor.
Carpenter couldn't leave, he said, until he found the right person to replace him.
"I have spilled my guts in Greenville, South Carolina," Carpenter said Sunday. "This is what I told God: 'I cannot leave unless You give me someone greater than myself, not somebody to maintain it, but somebody who could do things I never dreamed of doing. Take it places I never dreamed of taking it.' And I said I can strip my pride and my ego and sit on the sidelines and clap while it does things that I was never able to get it to do ... I'm sitting down studying preparing a message and God says as clear as I'm talking in this microphone to you, He said 'Call John Gray.'"
He believes that Gray already has a national platform that could take the church places he can't.
"I really believe that Redemption in Greenville needed a fresh voice and I believe that John Gray is going to come here and do some things that have never been done. I believe he'll take it to places that I could never go. He's coming from the biggest platform in the world maybe, Joel Osteen. He's coming from Oprah network and TV," Carpenter said. "He has a following I don't have, a platform I don't have, a skillset I don't have and I have the ability to sit on the sidelines and clap while he's done something greater than I could ever do in Greenville."
Gray also confirmed that he will be moving to Greenville in 2018 in a post on Instagram.
"Hey family! It is With tremendous gratitude in our hearts for the past and expectancy for the future, that we are honored to share that we have said YES to God's next assignment for our lives. We will be the new senior Pastors of what has been known as Redemption Church in Greenville South Carolina!" he wrote.
"To Pastor Ron and Hope Carpenter and the entire Redemption family, we say thank you for seeing the future in us and we are eager to begin this new journey. And to Pastors Joel and Victoria Osteen and our entire Lakewood Church family, we say we love you and are eternally grateful for all we've been able to watch God do over these last five years. We look forward to continuing our relationship with the church and being there as many Wednesdays as we can. Please pray for us as we embark upon the next place God has called us to. We love you! Houston we STILL have a promise. Greenville we are on the way!" he ended.