Christian NFL Players Who Support Colin Kaepernick Ask Critics What Would Jesus Do?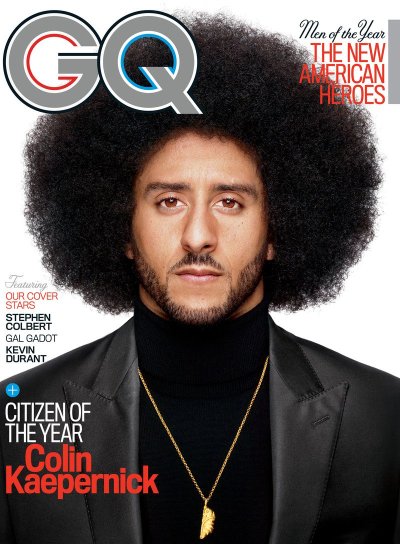 Would Jesus support Colin Kaepernick's take-a-knee protest movement against social injustice? A number of Christian players in the NFL, such as Baltimore Ravens tight end Benjamin Watson, believe He would, but say they are frustrated by fellow Christians who continue to demonize efforts by players in the league to increase awareness and spur action against social injustice in America.
"We talk about what Jesus would do. Let's think about that," Watson, who has been standing for the national anthem, said in an ABC News report. "How should I biblically look at this situation? Is my response as an American going against what my response should be as a Christian? If I'm a Christian, I want to delight in the things that [Christ] delights in and those things are blind. They're not based on color, creed or culture or money.
"Being kind is not predicated on what you can do for me. Justice is not predicated on if I experienced injustice or not. We can advocate for people who have experiences that we don't even have. True justice is blind and righteous. Christians should be about expanding and promoting the Gospel. If you listen or think about the subject matter that players and people are concerned about, you could not as someone who reads Scripture turn a blind eye to it."
Kaepernick, who is a professed Christian, became a lightning rod for racial animus when he began sitting and then kneeling to protest social injustice and police brutality during the performance of the national anthem while he was a member of the San Francisco 49ers last season.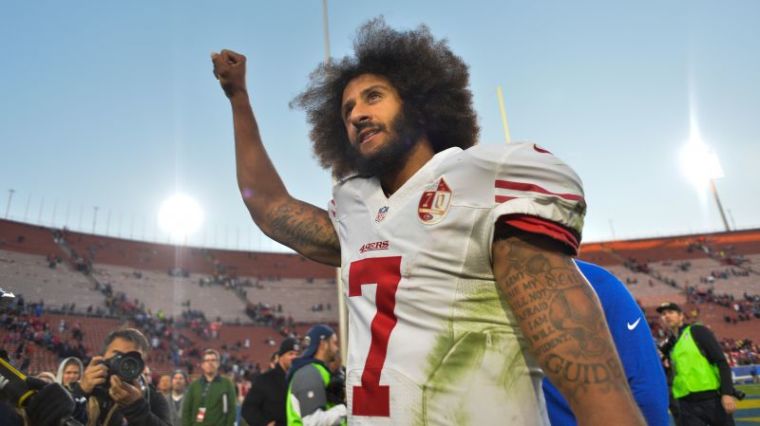 When he opted out of his contract with the San Francisco 49ers to become a free agent in March then failed to get signed to a new team, the conversation over the protests during the national anthem went largely quiet. President Donald Trump reignited the debate in September by urging team owners to fire players who protest.
"Wouldn't you love to see one of these NFL owners, when somebody disrespects our flag, to say 'Get that son of a b---- off the field right now, out, he's fired. He's fired!'" Trump said during a campaign event for Sen. Luther Strange, according to AL.com.
The national debate that ensued after that showed how divided the church remains on the issue. Prominent Christian pastor Ron Carpenter Jr. was forced to apologize to his multicultural congregation after his wife, Hope, slammed the protests as being disrespectful to the flag. She later apologized.
Strong safety for the San Francisco 49ers Eric Reid said when he joined Kaepernick in kneeling during the anthem last year, he did so in a move to be a "voice for the voiceless," inspired by a Bible verse found in Proverbs.
"It's the foundation of why we started doing this," Reid told The Associated Press. "We all have a love for people. The Bible tells us love your brother as yourself so that's why we're doing it.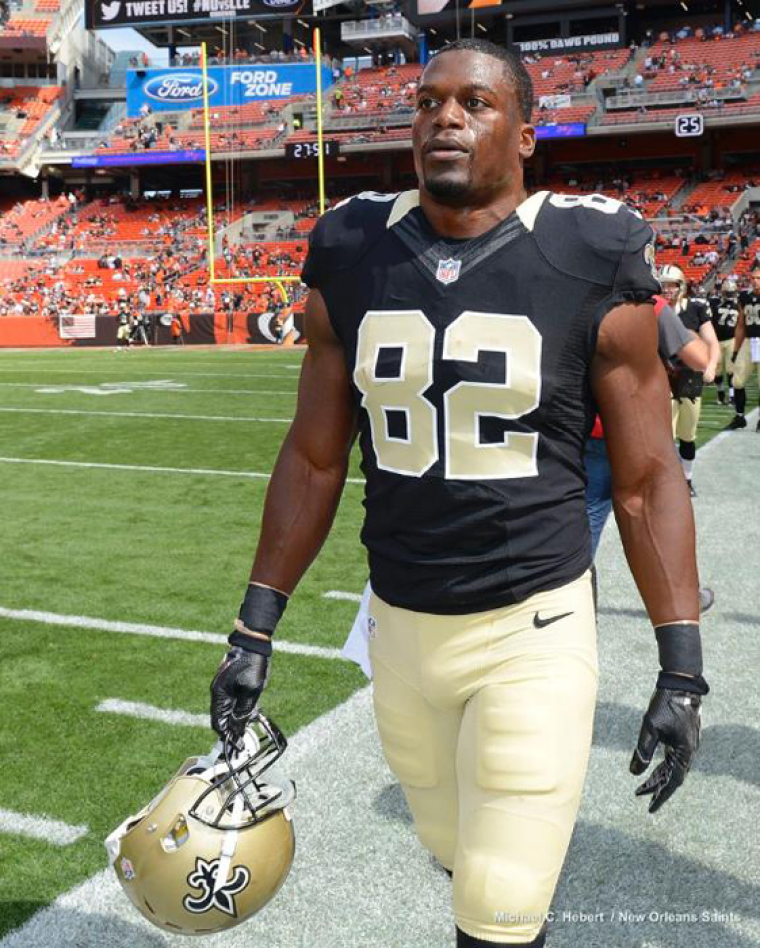 "We have to speak up for those who can't do it for themselves. My faith is ultimately what led me to start protesting and it's what continues to drive me. Faith without works is dead. I feel like the past year before we started protesting, the Lord has prepped me for this moment."
He explained that he and Kaepernick began kneeling in their protest as a "respectful gesture" after a meeting with former Green Beret and Seahawks long snapper Nate Boyer.
He said he doesn't understand why some people continue to believe that the players are protesting the anthem, the American flag, the military or the police.
"I do see some hypocrisy with the people that call themselves Christians," Reid said. "If you know Jesus, he went into the house of God and turned over the tables and was angry and said they made the house of God into a marketplace so I would say this is something that He would do."
Carl Lentz, lead pastor at New York City's Hillsong Church, told ABC News that many people, including Christians, are ignoring the real issues.
"What we see right now in culture is what's easier? To make this about a flag, which it's never been about, or to actually say, Colin, what's your beef? What's your passion? What's going on?" Lentz said. "Our country has a sad history of missing the mark, missing the moment, and deflecting issues. To judge this guy for putting his career on the line for something he's passionate about, I do not understand. It's sad."
On Monday, GQ Magazine announced Kaepernick as the citizen of the year.
Commenting on the GQ honor, activist and artist Harry Belafonte called Kaepernick "remarkable."
"In my 90th year of life, to see people like Colin Kaepernick having gotten the message and carrying the cause forward is the greatest reward I could ask for. Colin is a remarkable young man. The fact that he spoke out on police brutality against young black men—I thought it was absolutely admirable. I'm prepared to do anything it takes and whatever steps I can to support him if this insanity continues," Belafonte told GQ. "And this is not just confined to black athletes—any person with a high profile has to consider their responsibility to help keep the nation honorable and honest. After all the courageous things that have been done by so many courageous people, it's a cop-out to not speak up."