Pastor John Hagee Dedicates State-of-the-Art Home to Expectant Mothers in Crisis: 'Help Is Mandated'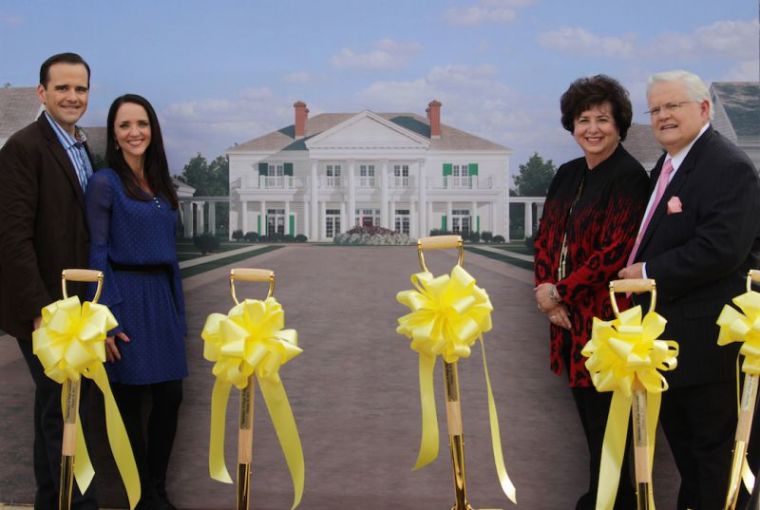 Megachurch Pastor John Hagee of Cornerstone Church in San Antonio, Texas, has officially dedicated a new state-of-the-art facility to expectant mothers in crisis so that they and their children can have a safe space to build a "strong foundation for a fulfilling life."
John Hagee Ministries announced on Monday that building work on the Sanctuary of Hope, set to open in May, has nearly been completed a year after the Christian ministry first broke ground on the facility.
"I'm very proud that we are able to so quickly begin offering these services just a little more than one year after we first started building the main facility. Christians are mandated to help their neighbors in need; the Sanctuary of Hope will do just that by providing women in crisis with an opportunity to build prosperous, loving lives," Hagee said, revealing that the facility is a life-long dream of his.
While the building will first house 24 expectant mothers and 24 additional mothers with their newborn children, in the long-term it is looking to care for a total of 300 residents at a time.
Besides providing a home, the sanctuary will also offer on-site medical care, parental training, counseling, educational opportunities and job placement assistance, all free of charge.
Hagee's son, Matt, executive pastor of Cornerstone Church, explained that SOH is more than just a home for a mother in crisis, but that it's about "helping her in every aspect of her life, and helping her child in every aspect of their life."
John and Matt Hagee broke ground on the facility in Bulverde in February 2017, noting that the aim is also to help save the lives of unborn babies.
"This facility will not save every mother and every child from poverty, but as my Jewish friends have taught me, if you save one life it is as if you saved an entire world. We are going to do what we can for everyone we can," Hagee said in a statement shared with The Christian Post at the time.
SOH also inspired a Zach Smith ballad released last year, titled "I Chose Me," performed by Sandy Hagee Parker of the southern gospel acclaimed group The Hagees.
"This song was a definite departure for me," Smith said.
"To write about the pain without portraying a 'happily ever after' closure makes for a very somber writing session. Trying to encapsulate the first-person perspective of a woman in this situation was a challenge I was honored to accept.
"The Sanctuary of Hope exists to prevent women from walking down this dark path of pain and regret, so that — in and of itself — is the happy ending of the song. This doesn't have to happen. There is help. There is hope, a Sanctuary of Hope."
Several ministries in Texas have focused part of their outreach efforts on expectant mothers in need, and were instrumental in helping those affected by the hurricanes and tropical storms that slammed into the U.S. last year.
Lakewood Church in Houston, Texas, was one megachurch that helped house people in the wake of Hurricane Harvey in August and September.
Meredith Phillips, who operates a Christian housing ministry for pregnant mothers called LifeHouse, said that Lakewood and its pastor, Joel Osteen, provided vital help to Texans, including expectant women, without a home.
"They had created a shelter on one floor and were offering services on another floor," Phillips said at the time.
"There were so many volunteers that came, they were turning away volunteers, but I came in because I wanted to offer LifeHouse as a resource to any displaced pregnant women."