Pastor Who Committed Suicide Sunday Stopped Man From Taking Own Life Weeks Earlier; Rick Warren Sends Condolences as Hundreds Mourn at Funeral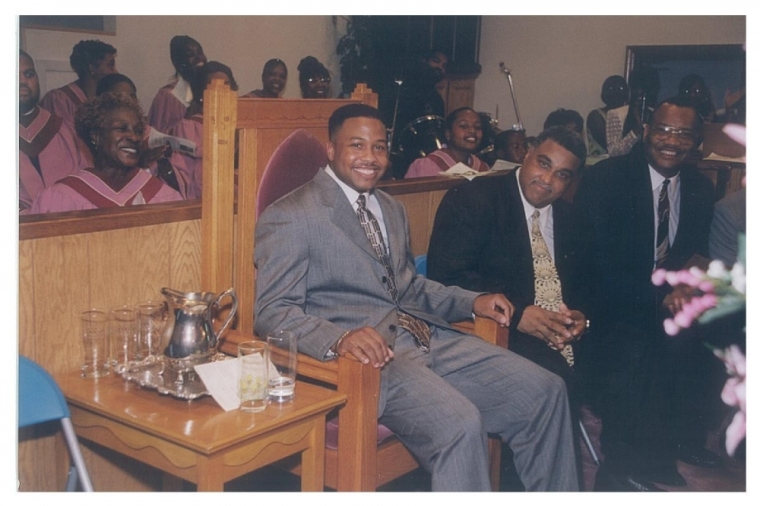 It didn't matter what his critics had said about him not going to heaven. As far as hundreds of mourners who turned up for the funeral of Pastor Teddy Parker Jr., 41, who killed himself last Sunday, he had gone home to be with the Lord and that's that.
His family revealed that the late pastor of Bibb Mt. Zion Baptist Church in Macon, Ga., loved the music of gospel singer John P. Kee, and with a not so subtle oomph of defiance they had asked the Legacy Choir to sing Kee's celebrated "He'll Welcome Me" to match their attitude.
The choir sang:
I'm living this life just to live again
 And with the Lord I know that I shall reign
 I shall not stray...with Him I'll stay
 He'll welcome His children home one day
Like a thief in the night He shall return for me
 That's the day that He'll come and fly away
 You'll see
 Jesus will welcome me home
As the music vibrated through the church the audience, which included a healthy party of pastors, commiserated by jumping to their feet and celebrating.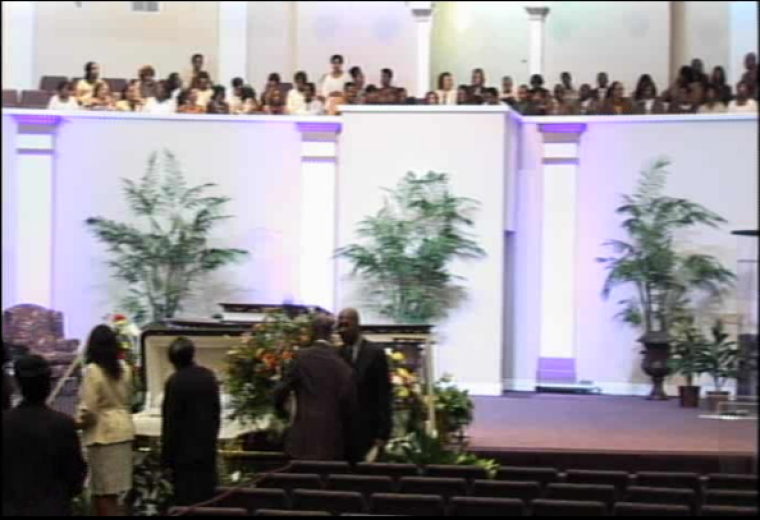 A woman at the front of the church who appeared to be Parker's wife Larrinecia, exulted by stomping the floor of the church and lifting her hands to the air as if hailing her husband in heaven.
It was a stoic show of celebration punctuated only by brief moments of public shows of pain.
Before the service began at about 11:30 a.m. mourners were allowed somber moments to look at the preacher one last time in his open casket, which they closed at 10:45 a.m. His family began streaming in shortly after 11 a.m. and some had to be comforted as they buckled with wailing in their seats.
By the times Dr. I. E. Mack, officiating pastor from Unionville Baptist Church, had gotten to the podium to start the service however, everyone had calmed down.
"We are not here today because Pastor Parker has died. We are here because he has lived," he said as he encouraged people to rejoice because "this is the day that the Lord hath made."
But it wasn't until the people who had been chosen to share personal stories about Parker, did it become clear that the preacher, who many believe committed an unpardonable sin when he killed himself, was perhaps somewhat of a sacrificial lamb.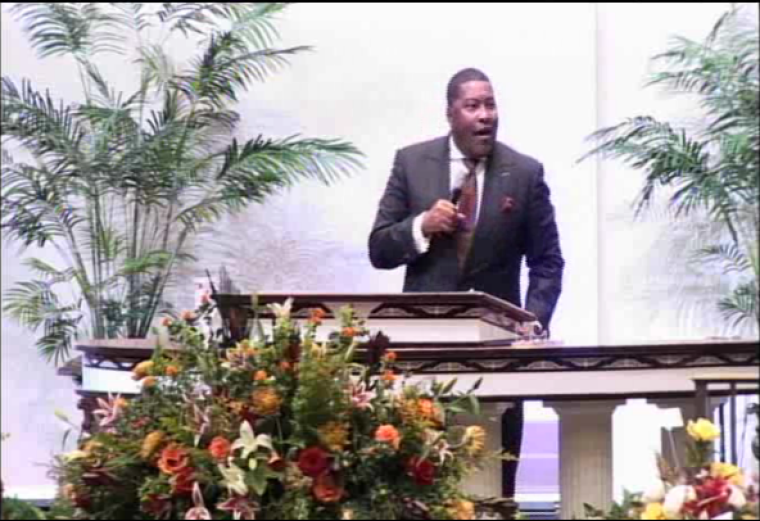 Parker wasn't just pastor of Bibb Mt. Zion Baptist Church in Macon, Ga., recalled deacon and chairman at Bibb, Shawn Stafford. He had been Macon's pastor and was pastor to "anyone who needed a pastor."
"He was a caring man and I know I am preaching to the choir. This was a man who if you said you needed a ride he would give you a car. If you hurt he hurt," said Stafford.
Stafford said shortly after Parker's death, a young man revealed that he had wanted to take his life about 2 ½ months ago and it was Pastor Parker who talked him out of it. But he didn't just stop there. For the next three weeks, said the young man, Pastor Parker called him every morning to see how he was doing.
"You could feel his love. It was not just an 'I love you'," said Stafford.
Richard 'Chef' Weldon remembered him as a close friend with an exceptional sense of humor who had helped him turn his life around, kicking alcoholism and becoming a dignified man.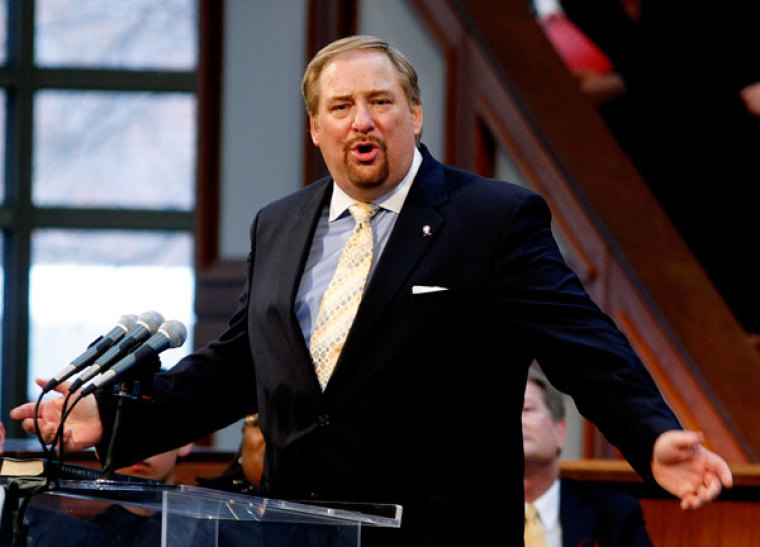 "We just shared so much laughter and joy," said Weldon. "You can't tell me that God won't make a way for him," added Weldon, who said he and Parker had planned a cookout for next Monday.
Reverend DeRienza Johnson said he was a confidante who Parker told things in life that he had no plans of revealing in his death, but confirmed however, that his friend's struggle with manic depression was real.
"My friend he struggled, he fought," said Johnson, who highlighted a conversation he had with Parker in which they agreed that sometimes "we (pastors) give them (church) everything we've got but when we need they stand in judgment."
Parker's oldest daughter Kamry T. Parker, 17, tried singing Shirley Joiner's "Liberty" to honor her father's life, but with his lifeless body lying in the coffin next to her the teen eventually capitulated under her grief and the song had to be completed by a member of the Legacy Choir.
Before he delivered the eulogy, Parker's longtime friend, Dr. E. Dewey Smith Jr., senior pastor at The House of Hope Atlanta (Greater Travelers Rest) in Decatur, Ga., shared a message to the church family from Pastor Rick Warren of Saddleback Church in Lakeforest, Calif., who recently lost a son to suicide.
"It is not a sin to be sick. There is no shame in that," Warren's letter read in part. The letter urged the family to lean on God and praised Pastor Parker as "an amazing man who won many souls for Christ."
Smith, who exhorted from 2 Corinthians 1, reminded the church that there was a man behind the pastor they knew and encouraged people to lift up their pastors and not tear them down.
He also exhorted pastors to take a break when they need one to replenish themselves.
"You don't have to be married to the church. The church is Jesus' bride…step away and take care of yourself," he said, while pointing out biblical figures like Moses, David, Elijah, Jeremiah and even Jesus all dealt with deep depression and faced suicidal thoughts.
The Bible scholar also aggressively dismissed comments being made online that Parker's suicide had damned him to hell as "demonic" and "hellish."
"You thought that because your grandmamma told you that. She taught that if you played cards you going to hell. If you wore pants you going to hell (too)," said Smith.