5 pastors' wives share blessings, challenges of their calling for Pastor Appreciation Month
From 'relational trauma' to stereotypes: What it's like to be a pastor's wife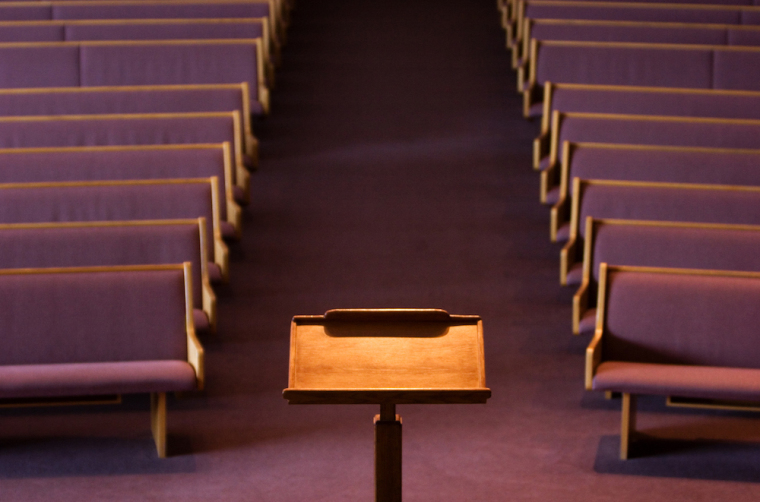 Pressure to be the 'perfect' pastor's wife
Another Acts 29 regional wife support coordinator, 47-year-old Jaye Bice, just celebrated 25 years of marriage in September with her husband, Tim Bruce, the pastor of Greenbriar Church, in Albany, Georgia. 
When she first met her husband in her senior year of high school through a mutual friend, she said it was love at first sight because he was "fun, exciting and adventurous." At the time, neither one was a Christian.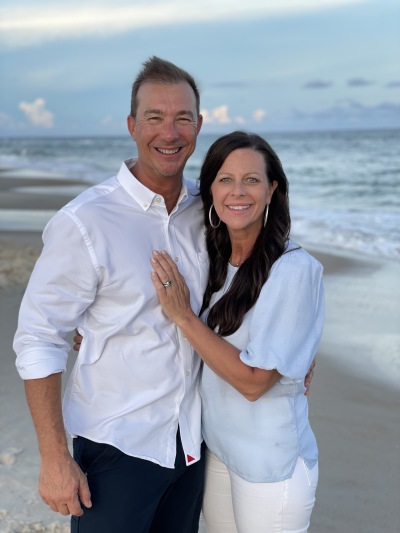 After the two married and she became pregnant with their first boy, the couple started attending church. Soon after, they both fully surrendered their lives to Jesus Christ. 
Jaye Bice said it's been a blessing to see all the work God has done through her husband over the years and to have their children have a "front-row seat" to witness many people's lives changed through the church. 
Despite the positives, she, too, has experienced issues in her encounters with church members because her husband is a pastor. 
"I think the biggest challenge is the perception that people have when they think that we are perfect and that everything is always going well in our home — which isn't always true," Bice told CP.
"People also sometimes think that we have to be everything for them. And they put pressure on us to drop everything we are doing to meet their needs, and then they get upset because our presence isn't where they think it should be. We have needs, too, and things to manage at home. And people think we need to jump all the time when they call us."
Bice is not alone in feeling this extra pressure.
About 30% of pastors' wives surveyed in the Acts 29 questionnaire said they "strongly disagree" with the statement that they "do not feel (or am unaware) that others have unrealistic expectations of me due to my role as pastor's wife." 
Nearly a quarter (24.1%) of pastors' wives surveyed either "disagree" or "strongly disagree" with the question of whether they "do not feel extra pressure due to my role as the pastor's wife."
It is very common for pastors' wives to "bottle up" their emotions and not outwardly express how they feel due to the pressures to meet the standards of their churches, according to Bice. 
"I do feel like there is a higher calling on my life, and I have responsibilities as a pastor's wife. But I've been blessed that I've been able to overcome the pressure. But I have to be careful with how I portray myself or the things I do," she emphasized. "I have to edify Christ and give God glory and stay in the Word."
Jaye Bice said there have been times when people in her church wouldn't tell her certain things about themselves because they thought she would tell her husband, and then they might have to leave the church due to a damaged reputation. 
"Over time, when people came and spent time in our church family, they quickly learned that we are a safe space for people to be open and transparent without judgment," she said. "Tim is not sitting on a throne judging people because we are all on a path, and we don't judge anyone."
Although many pastors' wives said they've experienced difficulty making friends within their churches and feel extra pressure as the pastor's wife, not every pastor's wife has had that experience. 
Thirty-six-year-old Abbey Padgett and her husband, Bryan Padgett, planted Redeemer Stillwater Church six years ago in Stillwater, Oklahoma.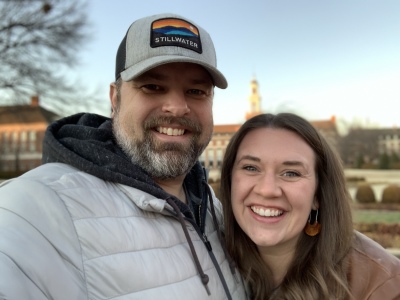 The duo became inseparable by bonding over the Gospel when they met in the fall of 2003 when both were involved in a campus missions project.
Abbey Padgett helped create the church with her husband, but she said she is not a pastor. 
Some people from her church, she said, tend to be overly open with her and share personal things that she believes should only be shared with her husband as the pastor. 
In the past, a few people have seen her as an "extension of the pastor." But ever since the church's inception, she stressed that her experience has been nothing but "love and appreciation" from the congregation.
The house of worship averages roughly 80 members every Sunday, which she said might play a role in her church having less relationship betrayal.  
"A pastor's wife should be free to be who she is and who she wants to be in the community that makes up the church. And I have never felt any pressure," said Padgett, who's among the five Acts 29 regional wife support coordinators.
"I'm glad that no one pressures me to fit a standard for my role. For example, I would never serve on the worship team and I'm glad that no one has pressured me to do things that I don't want to do in my church. Also, no one has ever used me to get closer to my husband."  
'God's Plan'
Nisha and Binu Thomas, who celebrated their 20th wedding anniversary in August, serve the congregation of Edge City Church in Long Island, New York, where Binu is the executive pastor. 
They first met during their childhood in India where they were neighbors. Although Binu moved to the U.S. in the 1980s, he frequently traveled back home and eventually asked Nisha to marry him and move to the U.S. 
The early days of Binu's ministry were challenging at times, Nisha said, because as a young family they were often physically and emotionally drained. At the time, Binu was working long hours with little income.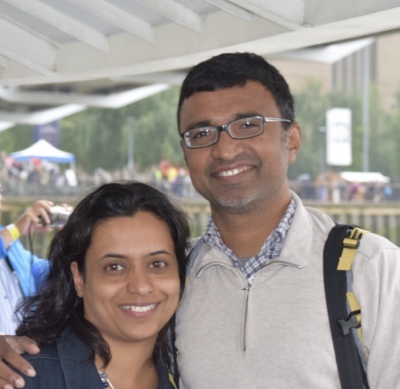 "Being a pastor's wife was never my intention, but God had different plans," she reflected. "As years have gone by, I have found godly women who have poured into my life, helping me adjust to my role."
One of the things Nisha said she appreciates is the "special" bond that's been cultivated among pastors' wives. 
"We try to get together periodically just to encourage each other and to pray for each other, and I am blessed by them," she said. "I truly enjoy the genuine love and generosity from my church members and I am blessed to have a group of fine God-fearing young people in our church to whom our children can look up to."
Nisha said she has always felt the freedom to serve in the areas where she is comfortable volunteering in and has never experienced fear or criticism from her fellow church congregants. 
"I am blessed to be at a church where I can be myself, not pretending to be someone else, just because my husband is a pastor. No one is perfect. We all make mistakes," she said. "A church should be a safe place for people, including the pastor's wife, to be themselves, good or bad. I am grateful that our church members treat me as one of them. Therefore, I don't feel the pressure to be the perfect pastor's wife."