Persecuted Christian Says Most Muslims Come to Faith Through Visions and Dreams, Not by Evangelists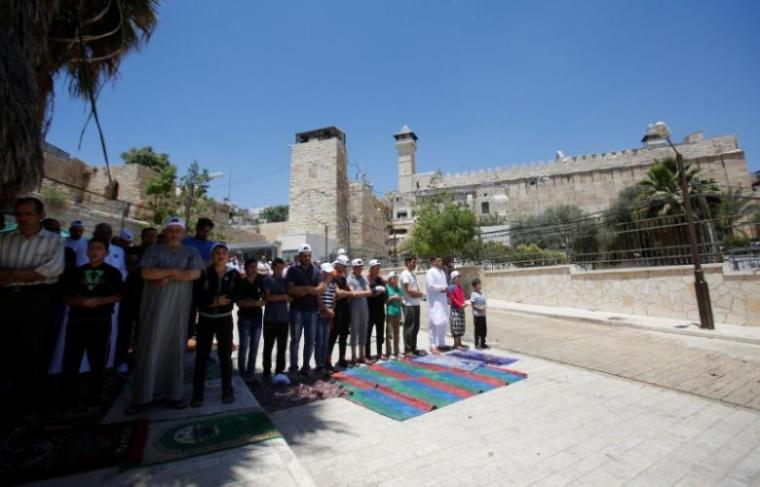 A Christian from the West Bank who lost everything because of his decision to leave behind his Islamic faith has said that most Muslims decide to turn to Jesus Christ because of visions and dreams.
"Most Muslims come to the Lord through visions and dreams, not through evangelists," the Christian, identified as Ismail, said in an article for persecution watchdog group Open Doors USA on Tuesday, noting that he has seen many Muslims come to Christ over the years.
Ismail recalled growing up in a devout Muslim family, but was prompted as a teenager to investigate questions about Jesus after an overseas Christian organization sent evangelistic material to his cousin.
He pursued knowledge about Christianity despite highly negative views of Christians from his community.
"Some parents tell their kids stories that Christians are not human beings, or that they have tails like devils. That was the time before internet and social media, so we lived more isolated," he said.
His searching continued, however, leading him to get in contact with Christian students and a Christian pastor, who tried to answer his questions about why God would send His son to Earth.
Ismail said that he was fascinated with the way Christians would pray directly to God, and tried it out himself.
"I told the Lord that I was a sinner and prayed about His love. The words were amazing, but in my heart there was still doubt. The Muslim notion of 'what you don't see doesn't exist' kept me from accepting Christ," he explained.
That changed, he said, when God appeared in a short dream and spoke to him.
"I saw a white face and heard a voice: 'Follow Me.' Nothing more. But it was enough. I made the decision to follow Him," Ismail recalled.
His decision to become a Christian at the time was met with great hostility in the Palestinian village he lived in, and he was cast out by his family.
"I lost all my status, all my family. I was forced to leave the house. My father told me to leave and never come back again," Ismail said.
He has since been engaging with the Bible even more intensively, declaring that his faith fills his "whole existence."
There have been several stories in recent years of non-Christians experiencing dreams of Jesus which has led to their conversion.
A now former shaman in a village in northwest China shared in another article for Open Doors in July that she saw Christ while on her deathbed.
"I was in the back seat of a taxi as my brother drove me toward an endless darkness. But then three men, who were wearing brilliant white robes, approached. But their light was so bright, I couldn't see their faces," Ting, the former shaman, said of her experience.
"They told me I must make a choice. And as they spoke, two other men wearing black robes invited me to follow them. I knew in my heart one of the men wearing a white robe was Jesus. So I followed Him."
In 2015, an Islamic State terror group fighter who had killed Christians also turned to Christ after reportedly dreaming of "a man in white."
Youth With a Mission Frontier Missions, a nonprofit missionary organization, said at the time that the IS jihadi told a YWAM leader "that he had begun having dreams of this man in white who came to him and said, 'You are killing my people.' And he started to feel really sick and uneasy about what he was doing."
The report added: "The fighter said just before he killed one Christian, the man said, 'I know you will kill me, but I give to you my Bible.' The Christian was killed and this IS fighter actually took the Bible and began to read it. In another dream, Jesus asked him to follow Him, and he was now asking to become a follower of Christ and to be discipled."