Chinese Shaman Sees Jesus in Deathbed Dream, Abandons 'Demons and Darkness' to Follow Christ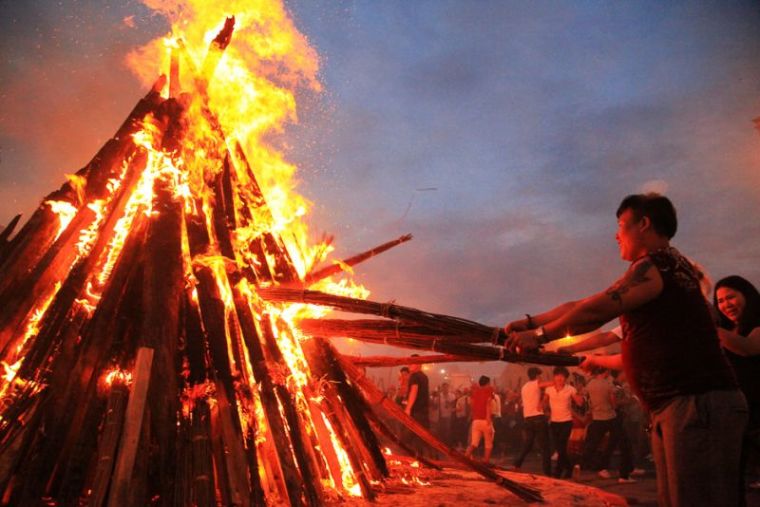 A former shaman in a village in northwest China has left her life of "demons and darkness" and dedicated herself to Jesus Christ after seeing Him in a dream while on her deathbed.
Persecution watchdog group Open Doors USA reported on the story of Ting last week, with the former shaman sharing that her abilities had once attracted "thousands" of people to seek her "divine counsel."
But one day her health started to deteriorate and she was left completely paralyzed. Doctors, she said, were unable to explain her illness.
As she was on her deathbed, Ting said she experienced a dream in which she saw Jesus. "I was in the back seat of a taxi as my brother drove me toward an endless darkness. But then three men, who were wearing brilliant white robes, approached. But their light was so bright, I couldn't see their faces. They told me I must make a choice. And as they spoke, two other men wearing black robes invited me to follow them. I knew in my heart one of the men wearing a white robe was Jesus. So I followed Him."
Upon waking up, she said her body was miraculously moving again and her health improved. Ting knew it was Christ who healed her, and so she decided to "place her life into His hands" and gave her heart to Jesus.
As Open Doors put it, Ting "could have just as easily gone back to the life she'd known of demons and darkness." But despite the persecution and abuse she suffered at the hands of her family, she decided to become a Christian.
"She endured, holding fast to the Word of God who became flesh within her as she dreamed upon her death bed. A dream that changed everything," the watchdog group wrote.
Open Doors noted that Chinese Christians, especially in Ting's rural area, face severe persecution and has ranked the country at No. 39 on its World Watch List.
Conversion to Christianity is considered to be an "utter disgrace," and greatly strains one's relationship with one's family. Christians are disowned by loved ones and banished into exile, the group said.
Open Doors added that Ting's story serves as a reminder that nobody lives "outside the reach of Jesus."
Other groups, such as China Aid, have also published reports on the growth of Christianity in the world's most-populous nation, and the persecution believers are subjected to at the hands of the atheistic Communist government.
There have been reports of imprisoned Christian pastors and human rights activists tortured in Chinese prisons, such as Pastor Zhang Shaojie, who in 2014 was sentenced to 12 years in prison.
"Recent reports that he is on the verge of death after being tortured in prison would be an unacceptable abuse of human rights even if he were guilty, but the deliberate ill-treatment of an unjustly sentenced pastor is an utterly grievous injustice," Christian Solidarity Worldwide Chief Executive Mervyn Thomas said in June.
Other pastors, such as the Rev. Erik Burklin of China Partner, which trains Chinese Christian leaders, have said that despite the persecution, Christianity is flourishing in terms of numbers.
Burklin said in June that he talked to one of the pastors in the city of Nanjing, who shared with him that he has seen 100,000 new believers come to Christ on average every year.
"That's unheard of," Burklin exclaimed.