Planned Parenthood's Pro-Promiscuity 'Freedom to F***' Video Disappears From Internet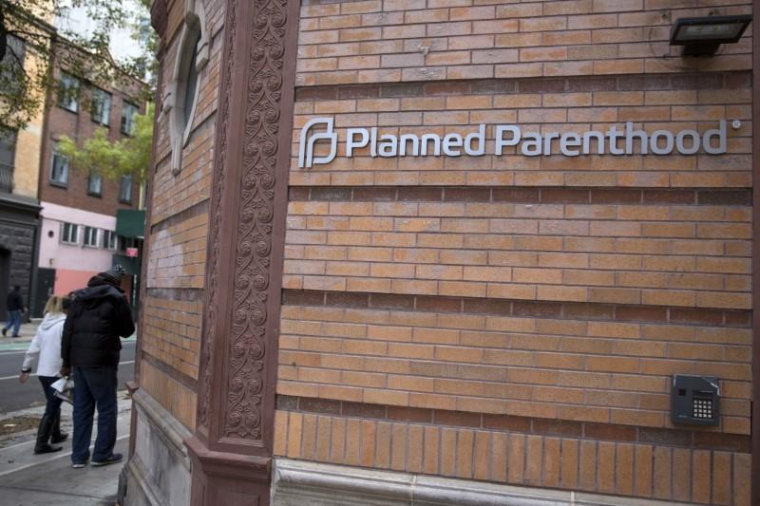 Planned Parenthood of New York City, which earlier this month launched a profanity-filled video campaign titled "Protect Our Freedom to F***," has apparently pulled the online presence of the initiative after attracting social media scorn.
The video in question depicted various New Yorkers cussing about rent, fashion, and various other things in life, and asked supporters to "Protect our right to safely **** whoever the **** we want."
The 45-second ad featured no less than 21 uses of the F word, as conservative pro-life activist Elizabeth Johnston noted on her the Activist Mommy Facebook page.
The YouTube video has now been taken down, however, while the URL for the campaign, http://freedomtofck.com/, now simply redirects the visitor to the main Planned Parenthood Action Fund website. A search for the campaign on the same website produces no results.
The Christian Post reached out to Planned Parenthood of New York City for comments, but did not receive a response by press time.
Back when it was still live, the campaign website boasted, "New Yorkers have more sex than anyone else in America. (Woo! We did it!)."
"Planned Parenthood of New York City is here to make sure that everyone has access to the sexual and reproductive health care services they need," it added.
Gerard Caputo, chief creative officer at BBH New York, the advertising agency behind the video, defended the obscenty-filled ad when it was first launched, in an interview with Ad Week.
Caputo insisted that Planned Parenthood "had to be brave and make fearless decisions to overcome their daunting challenges. So our first goal was getting them to embrace that."
"We wanted to be celebratory in the face of massive opposition rather than plead their case in a typical PSA campaign that's easy to ignore. 'Freedom to F***' is meant to speak to a younger generation more empowered than ever and hopefully willing to help," Caputo explained.
"It all starts with the courage to do something different and we believe we have already succeeded."
Pro-life activists strongly condemned the ad, however, with Cassy Fiano of Live Action arguing that the organization promotes promiscuity as a means to more abortions, which increases its business.
"Planned Parenthood may defend the campaign, saying they want people to have 'safe sex,' but condoms and birth control fail, and people who get STDs and seek abortion often are already using some form of protection," Fiano wrote.
"Planned Parenthood isn't trying to do what is best for women, or for anyone else. It's trying to do what's best for its own bottom line." 
The Raidance Foundation also said on Twitter, "Yup. Half a billion of our tax $$$ annually pay for this #fakehealth from @PPFA @PPNYCAction! Our gov't NEVER holds them accountable for all of their corruption. Oh, & NYC has an epidemic of STDs according to the CDC. So, how's THAT 'freedom' for ya?"