Pope Challenges Christians to Pray for Persecuted Church: 'How Many of You Are Praying for the Persecuted?'
Pope Francis challenged the Church to pray for its most vulnerable yesterday, in his weekly general audience remarks at the Vatican, in the wake of a church bombing in Pakistan and continued violence against Egyptian and Syrian Christians.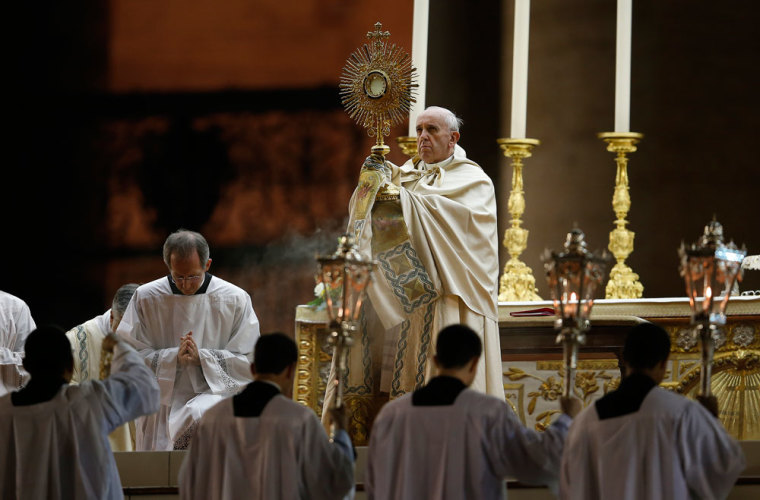 "How many of you pray for Christians who are persecuted" said the Pope, calling upon his audience to be "genuinely concerned about their plight, just as one would be for a family member in distress."
When one of them is under duress, "am I indifferent or is it like someone in the family is suffering?" the Pope added.
The Pope's remarks focused on Church unity and overcoming the divisions that have fragmented not only Catholicism but Christianity as a whole.
He affirmed the Catholic Church's belief in "one, holy, catholic and apostolic church," and reminded the congregation that although Christians often fell short of unity, not only did they have an obligation to live out the creed — its very efficacy was rooted in Christians deciding to actually live unity out.
"Sometimes misunderstandings, conflicts, tensions and divisions crop up that harm (unity), and so the church doesn't have the face we would want, it doesn't demonstrate love and what God wants," said Francis. "It's important to look beyond one's own fence, to feel oneself as church, one family of God."
The Pope also reminded Christians that change would only come about with diligence and perseverance.
"If we look at the divisions that still exist among Christians, Catholics, Orthodox and Protestants, we feel the hard work (needed) to make this unity fully visible," he said.
Further, this behavior was what the world needed.
"We need reconciliation, communion, and the church is the home of communion," said the pontiff.