Pope Says He Will Be 'Sincere' With Trump at Vatican Meeting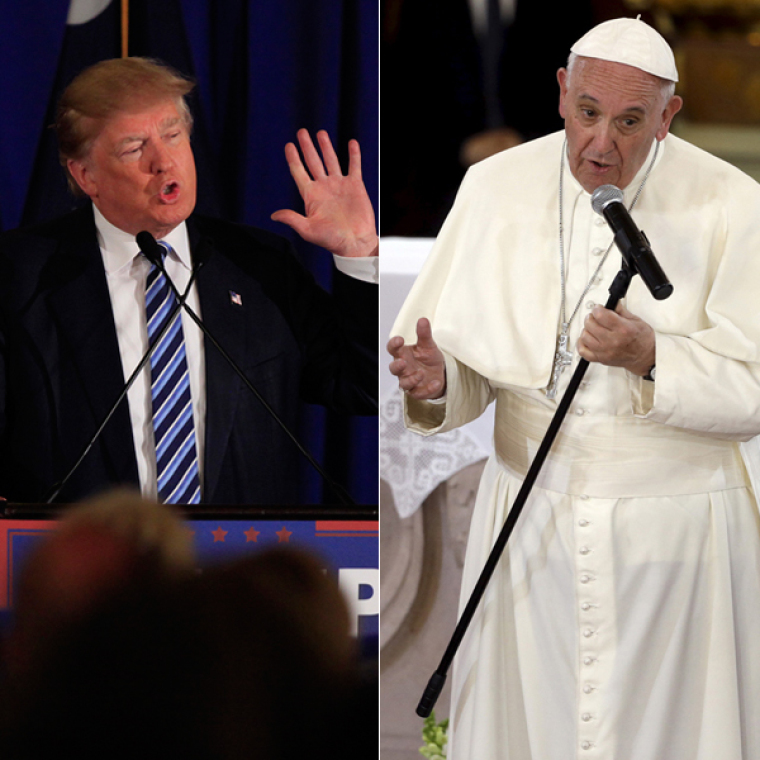 Pope Francis said he will be "sincere" with Donald Trump over their sharp differences on issues such as immigration and climate change. He will keep an open mind by not trying to convince the president to soften his policies but instead will try to find a common ground and work for peace.
The Bishop of Rome is due to hold his first meeting with the U.S. president at the Vatican later this month. Speaking to reporters on board the papal plane from a trip to Portugal, the pope said he will listen to what Trump has to say. "I have never wanted to make a judgment without first listening to the person," he said.
In February 2016, during the campaign for the U.S. election, Pope Francis went to the Mexico and criticized Trump's plan to build a border wall, saying a man with such views was "not Christian." The president, who was raised in a Presbyterian family, took offense to the statement, saying it was "disgraceful" for the pope to question his faith.
The two leaders also had opposing views on climate change. In March, Cardinal Peter Turkson, a close aide of the pope, urged Trump to listen to "dissenting voices" and reconsider his position on climate change after signing an executive order dismantling Obama-era environmental legislation.
Nevertheless, Pope Francis said he is willing to find a common ground with Trump, especially in peace-building. "There are always doors that are not closed. We need to find the doors that are at least partly open, go in, and talk about things we have in common and go forward, step by step," he said.
Trump will call on Pope Francis, the leader of the world's 1.2 billion Catholics, midway through his first foreign trip, after visiting Saudi Arabia and Israel, and before attending a NATO summit in Brussels and a G7 summit in Italy. About 21 percent of Americans, or 70 million people, are Catholic.