'Power' Actress Talks Christian Roots Conflicting With Character on Starz Drama Series
'Power' Actress Talks Christian Roots Conflicting With Character on Starz Drama Series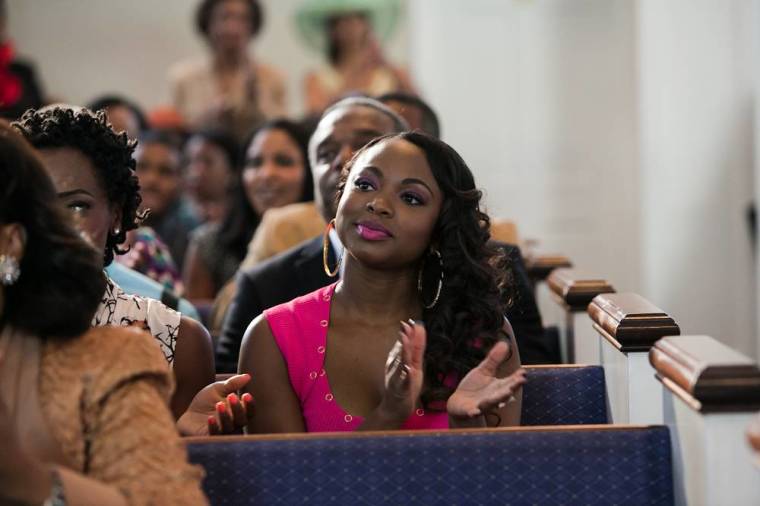 Is the excessive amount of sex, drugs and violence featured in the hit Starz series "Power" making one of its actors uncomfortable because of her Christian roots?
The answer is not a simple one for 32-year-old singer-turned-actress Naturi Naughton who plays Tasha St. Patrick, the wife of drug dealer James "Ghost" St. Patrick. As Tasha on "Power," Naughton has appeared nude in graphic sex scenes, used profanity and glorified drug dealing.
While she's said she feels conflicted at times, the actress who starred in BET's church comedy "Let the Church Say Amen" last year, believes she is not disrespecting the Church or her Christian faith.
"I'm not going to say it's always easy, it is a bit of an inner conflict sometimes because I want to make sure that people know that I have so much respect for myself, my community, my church home," she told The Christian Post in an interview in August 2015. "That's why doing films like 'Let the Church Say Amen' are important to me because going from 'Power,' it just shows the diversity of the type of actor that I am. We are not these characters in real life."
While Naughton still faithfully attends her New Jersey church where she honed her singing voice that helped her rise to fame as a teenager in the girl group 3LW, she is not worried about how church people will receive her latest role.
"I feel like as long as He knows my heart, knows my intention is good, I'm waking up feeling blessed every morning," she told CP. "So that's all I worry about."
Now in it's third season which premiered Sunday, Naughton said her parents have actually helped her feel comfortable in taking on a hard hitting role like Tasha in "Power."
"I think what has been helpful is my parents. They really support me and understand that I'm an actress and they know that the core of who I am hasn't changed," she said. "My faith hasn't changed, my beliefs in God haven't changed."
During a question-and-answer sessions with fans on social media, Naughton let people know that she felt blessed to take part in the series.
"I'm so blessed to be doing what I love," she tweeted. "I've always wanted to be a singer and actress!"
Naughton insists that her Christian faith helped her accomplish those goals.
"I definitely know my faith and where I come from has helped me to transition from being a singer to an actress and also to be able to fight for these challenging roles," Naughton told CP. "My faith gives me a belief in myself that I can do all things through Christ who strengthens me. I really believe that in my heart."
The drama series "Power," also stars Omari Hardwick, Lela Loren, Joseph Sikora and rap mogul Curtis "50 Cent Jackson," who also executive produces the series alongside creator Courtney Kemp Agboh.