Pastor's Family Struggles Take Center Stage in the Screen Adaptation of 'Let the Church Say Amen' (Interview)
Pastor's Family Struggles Take Center Stage in the Screen Adaptation of 'Let the Church Say Amen' (Interview)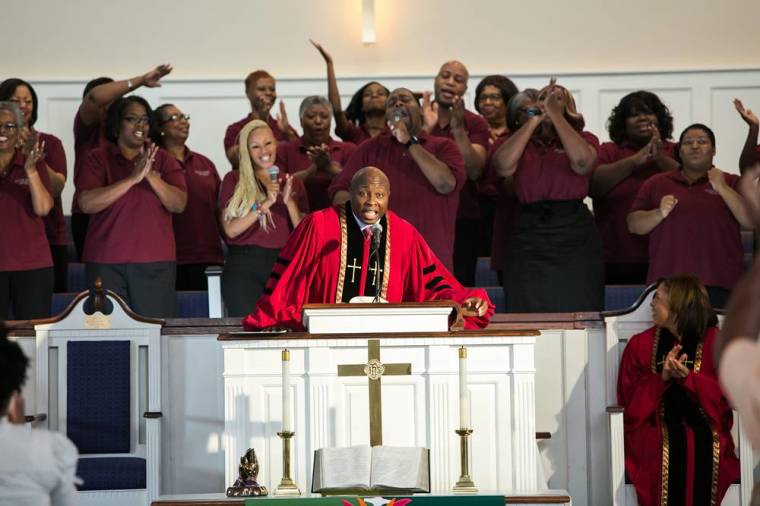 Preachers deal with the same struggles as the rest of the world once they step away from the pulpit, and the BET premiere of the new movie "Let the Church Say Amen" showcases many of those challenges with the help of an all-star cast.
The film is adapted from the novel written by ReShonda Tate Billingsley that bears the same name, and features "Waiting to Exhale" actress Lela Rochon, who plays the film's first lady "Loretta," of the fictitious Zion Hill Church.
Rochon, who portrays the reverend's wife who's working hard to keep her household and the church together, describes "Let the Church Say Amen" as the type of faith-based film that will appeal to Christian as well as secular audiences.
"I think that it's just a great story that you can relate to on any level, whether you are atheist or Christian. It's an enjoyable film," Rochon told The Christian Post. "I think it's such a sweet story that families can relate to, especially families that are diverse. You have some [family members] who are very religious and then you have the flawed people in your family."
Growing up as a singer in a church choir, former 3LW singer Naturi Naughton was excited to take her first crack at a faith-based film.
Naughton plays the character of "Rachel Jackson," the daughter of the esteemed "Rev. Simon T. Jackson," the pastor of Zion Hill Church, who's played by actor Steve Harris.
In the film, Naughton's character seems to frequently disappoint her father. Instead of focusing on God or pursuing higher education, the 21-year-old single mother spends most of her time preoccupied with trying to break her son's father away from his new love interest.
"The thing that sticks out to me and one of the reasons I wanted to do this is that it's totally different than anything I've ever done. It's a faith-based movie about family in the church," Naughton told CP. "I grew up in the church. I started singing at New Hope Baptist Church in Jersey, and that's where it all started for me, having their support. I wanted to do a film like this."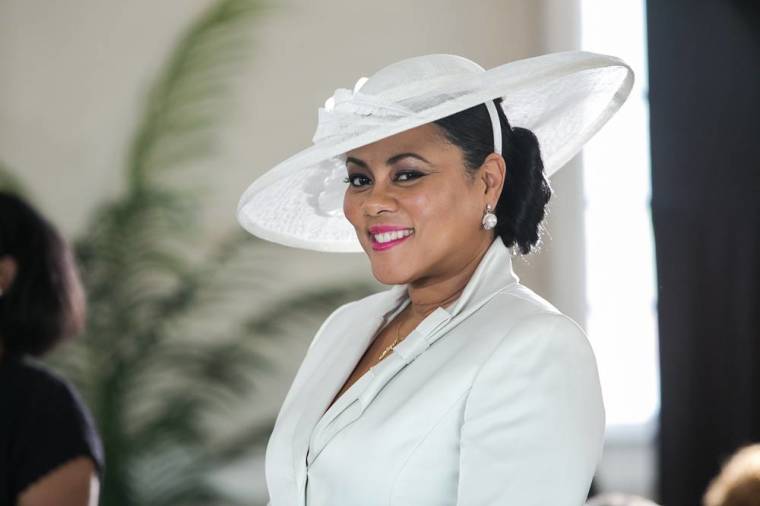 Other characters in the film include Rachel's brother, "David," played by "The Game" actor Hosea Chancez, who's seen bouncing from job to job with no direction in life. And actor Collins Curtis Pennie, who plays her other brother, "Jonathan," who's his father's pride and joy, and is studying to be a preacher but proves to have a few issues of his own that unfold throughout the film.
"Let the Church Say Amen" is veteran actress Regina King's directorial debut. The film first premiered at Bishop T.D. Jakes' MegaFest back in 2013.
The fact that King's name was attached to the project became a draw for Naughton who told CP that even though the film is based on the life of a pastor and his family, it isn't strictly a Christian film.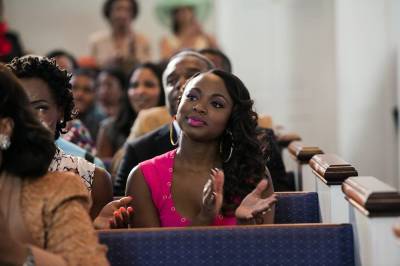 "Yes, it has morals that are faith based. The church is a big part of the story, and my character is a preacher's kid. But the thing that's interesting about this family is, I think, it's just about family," Naughton said.
"They could be from somewhere totally different, not necessarily in the church. These people in the film are real and I think the way Regina directed and the way this story is told, it's more about the issues in a family and how you try to hide it to prove to people you have the perfect life."
Speaking abour King as a director, Naughton added: "Regina King is somebody that I admired and looked up to my entire career, I really couldn't pass up the opportunity to work with her. So I think this was so special on so many levels. I was just so moved by how authentic the story was."
Rochon followed the Naughton's sentiments, saying: "I was so honored to be a part of her directorial debut. We've never worked together and we've both been in the business forever and have never been on the same projects or up for the same roles. When she cast me in this it was flattering and just a wonderful experience to get to know her better and to see how talented Regina is."
King said she didn't choose the film because of its faith-based themes, but because everybody can relate to the struggles of life showcased in the story.
"I chose this film as my directorial debut film because I felt like the story is universal. I think the title is misleading; you think it's about the church, about religion, but it's really about family," she previously told BET. "It's about a man who has put his life and energy into a church and has neglected his life along the way. I think doctors, lawyers, pastors, police officers, teachers, all of these people that service the world their families miss out on them because they're servicing us."
For Rochon, it's important for people to feel the range of emotions presented in the movie and find a source of inspiration for their family in the church and beyond.
"I hope that people laugh and I hope that people cry. I just hope that they're touched by the idea of faith and touched by the idea of family," she told CP. "Good or bad, we need to appreciate our family."
"Let the Church Say Amen" premieres at 8 p.m. ET Saturday, Aug. 29 on BET. For more information, visit www.bet.com.