Pregnant Christian Woman, 3 Sons Killed in Crash on Way to Vacation Bible School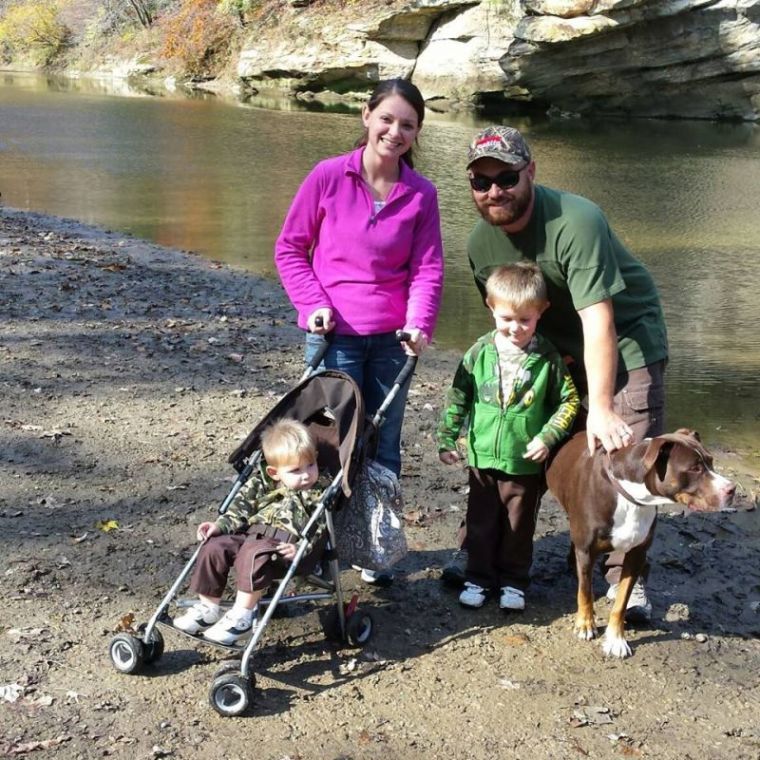 A devout pregnant Christian woman who was driving her three young sons to Vacation Bible School in Beecher, Illinois, was instantly killed with one of her boys in a two vehicle crash Monday. A day later, another of her sons doctors tried desperately to save died. Then on Thursday, after many prayers, her oldest son passed too.
The Will County sheriff's office told the Chicago Tribune that at about 8:30 a.m., Lindsey Schmidt, 29, and her 21-month-old son Kaleb were killed when a 25-year-old man driving a 2002 Chevrolet S10 pickup crashed into her family's 2014 Subaru Outback. He reportedly ran through a stop sign at an intersection in unincorporated Washington Township and slammed into the Schmidt vehicle, according to ABC7, forcing it off the roadway into a field. The mom was reportedly just one block away from her home when the accident happened.
"As many of you have heard through social media, this morning Lindsey (Riechers) Schmidt and her one year old son Kaleb were killed in a car accident on their way to Vacation Bible School at Trinity. Her 4 year old son Weston, and 6 year old son Owen are in critical care at a hospital in Chicago," Trinity Lutheran Church in Crete, where the family are parishioners, announced on its Facebook page Monday night.
Lindsey, who graduated from Illinois Lutheran High School, was in charge of the church's "Time Out for Moms" ministry and served as a room parent at Illinois Lutheran Schools, the church said.
"Please keep Lindsey's husband Eddie in your prayers, as well as their two boys who are fighting to hold on to life," they pleaded Monday.
But things got worse.
Schmidt's 4-year-old Weston died Tuesday.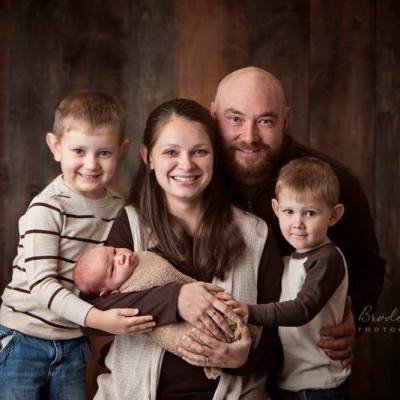 "It is with great sadness that we report the passing of 4 year old Weston Schmidt. Last evening, the Sheriff's Office was contacted by the Cook County Medical Examiner who advised that Weston was pronounced deceased at 5:55 p.m. at Comer Children's Hospital in Chicago. Weston's 6 year old brother remains in critical condition at Comer," a release from the Will County Sheriff's Office said.
The community then gathered on Wednesday night at a prayer vigil, hoping that Owen Schmidt, 6, Lindsey's oldest son, would pull through.
He had been placed in a medically induced coma after the accident. At 2:39 a.m. Thursday, however, Owen was pronounced dead at Comer Children's Hospital at the University of Chicago.
"I believe you all understand when I say I wish we weren't here," Pastor Frank Italiano told about 200 people who later gathered for a prayer vigil for the family at Trinity Lutheran Church Thursday evening, according to the Tribune.
"God is our rock and our fortress; the one we go to in times of trouble," he said, noting the "why" was sometimes difficult to understand. Lindsey's brother was also killed in a car crash in Beecher 12 years ago, ABC7 said.
"Where's the glory? Where do we see glory in this week?" he asked. "We don't. But you know what? Lindsey, Owen, Weston and Kaleb; they see glory right now ... that's where there is glory."
Alexa French, 30, had only kind things to say about Lindsey and her family.
"I can still see her amazing smile and hear her laughter in my head. There was a time in my life I was able to hang out with my friend and be around her infectious joyous nature. I am sure your brother Mark was waiting with open arms when you and your boys arrived at the Gates of Heaven," she wrote.
"I am a Christian Woman, but still struggle as a human to understand why tragedy of this nature happens to good people. I know God has a plan that we do not comprehend, but that doesn't always make us feel better (just being honest).
"But, sweet dear Lindsey I just want to say thank you for allowing me briefly into your life. I know our lives went in different directions, but like all my friends the love was always still there. Please watch over all of us for I know you are smiling down from heaven," she added.
Trinity Church is currently collecting donations on behalf of the family to cover the costs associated with the accident.
Visitation will be held on August 1 from 2-9 p.m. at Trinity Lutheran Church. Funeral services will be conducted the following day at 11:00 a.m., also at Trinity. Burial will be at Trinity Lutheran Cemetery with the Rev. Frank Italiano officiating.
Police say charges against the driver of the pickup truck are currently pending.