Prioritizing Christian Refugees Will Only Help ISIS Purge Christianity in the Middle East, Faith Leader Warns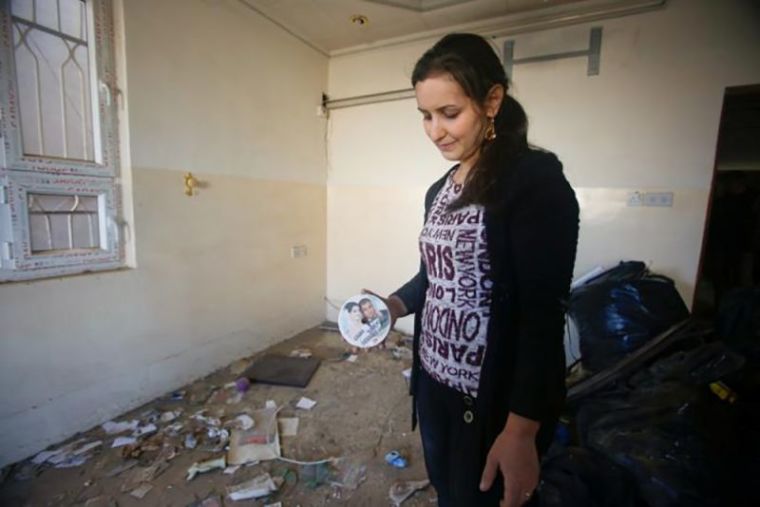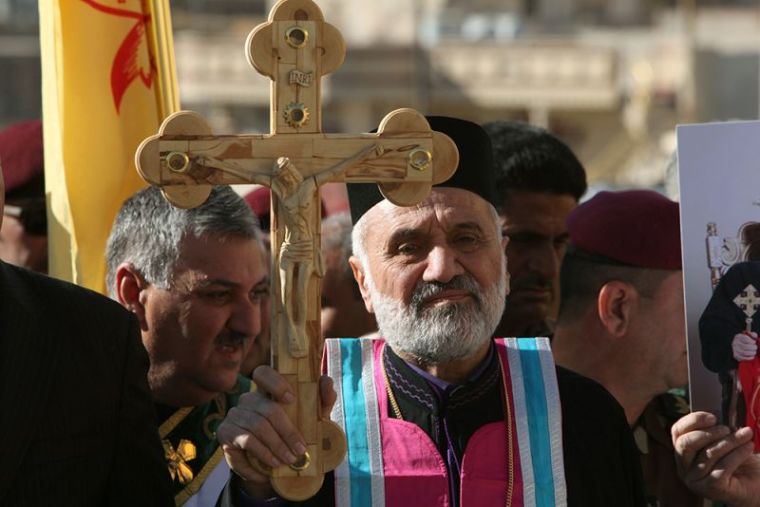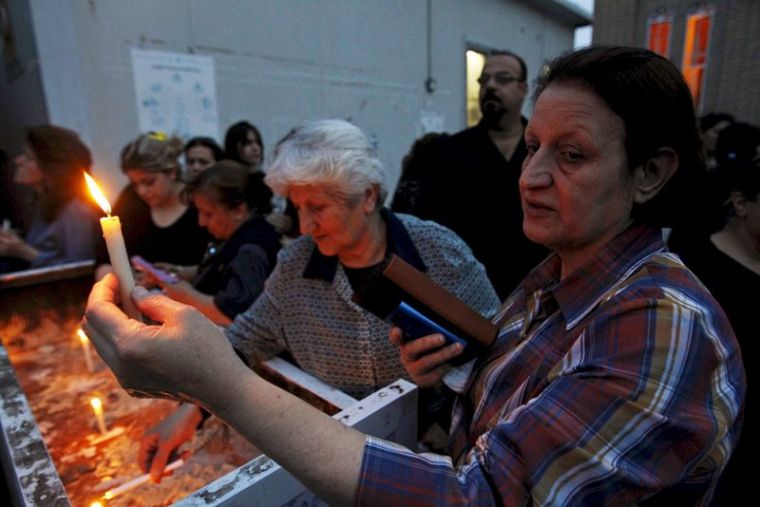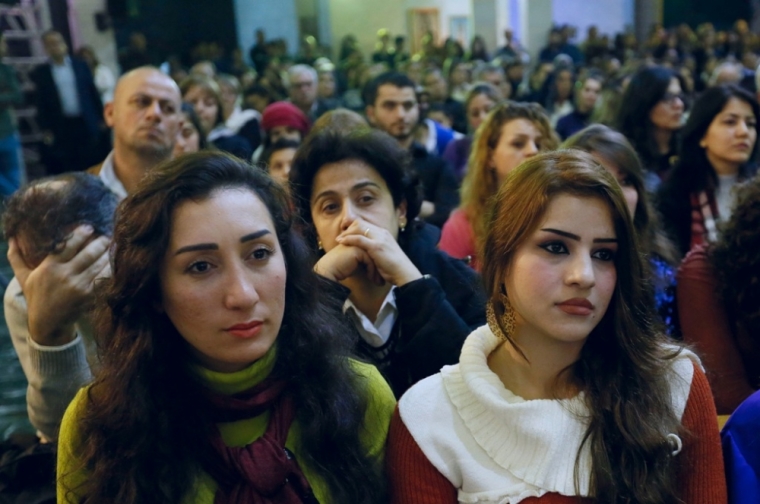 View Photos
Any U.S. policy that would prioritize the resettlement of Christian refugees from Iraq and Syria might help the Islamic State accomplish its goal of pushing historic Christian communities out of their ancient homelands in the Middle East, an Arab Christian leader has warned.
As hundreds of thousands of Syrian and Iraqi Christians have fled from their homes amid rising religious tensions, the ongoing civil war in Syria and the rise of IS (also known as ISIS, ISIL and Daesh), some human rights advocacy groups in the U.S. and President Donald Trump have suggested that persecuted Christians and religious minorities should receive priority from the U.S. government for resettlement and aid.
Trump signed a controversial executive order on Jan. 27 which suspended all U.S. refugee resettlement for 120 days and suspended Syrian refugee resettlement indefinitely. However, the order includes language that calls for persecuted religious minorities to receive priority status on an individual basis when the refugee resettlement continues. Trump also told CBN News after he signed the order that he believes persecuted Christians should be a "priority."
While some Christian groups, such as World Relief, have come out against any plan to give priority to Christian refugees, other religious freedom advocates have defended a plan to give priority to persecuted religious minorities, including Christians, and have said that it's somewhat of an American tradition to prioritize persecuted religious minorities facing genocide.
Although resettlement groups and churches in the U.S. and Europe are eager to help Christian refugees from Iraq and Syria start new lives in the West, a number of Iraqi and Syrian Christian leaders have called on native Christians to stay in the region and return to their homes once IS is pushed out of their homelands.
Habib Ephrem, the secretary general of an organization called Gathering of Christians in the Middle East, told Time magazine in a recent interview that "priority visas" are "the wrong message and the wrong policy."
Ephrem argued that countries that are giving priority to Christian refugees are, in effect, facilitating IS' eradication of different minority faiths, including Christianity, from the region.
"ISIS expels people from their homeland and then you take them to the West," Ephrem, who has lobbied foreign government to stop facilitating the resettling of Christians, said. "So what? You are doing the policy of ISIS?"
As Time reports, "The U.S. does not give Christian refugees priority ... but in the past countries including Poland and Slovakia have indicated they would give preference to Christian refugees, and France has also previously offered to host Christians that fled ISIS. Other countries, like Canada, offer private sponsorship programs at are often used by churches to bring their brethren to the country."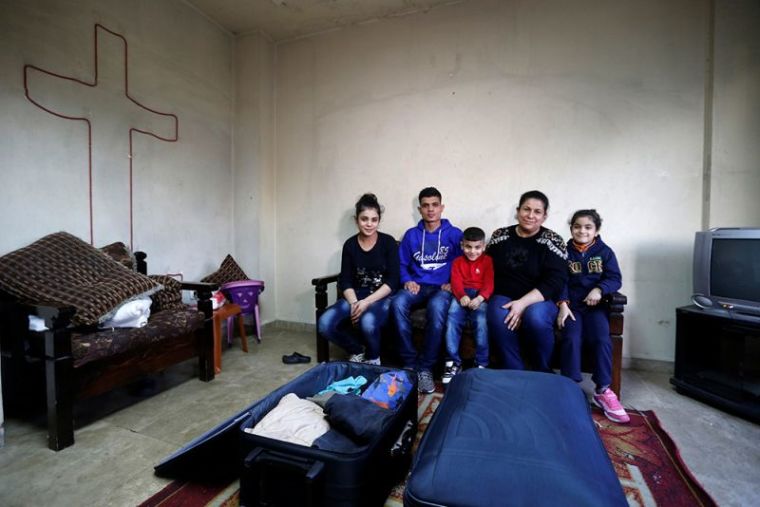 Although towns in Iraq and Syria are listed throughout the Bible, Christian communities that have existed in those nations for over 2,000 years have, in a sense, disappeared.
In Iraq, for example, there were over 1.4 million Christians before the U.S. invasion in 2003. Over a decade later and after Christians in Northern Iraq were forced to convert, die or leave, the Christian population in Iraq was estimated to be at about 275,000 in March 2016, according to an extensive genocide report submitted to the State Department by the Catholic fraternal organization Knights of Columbus.
In Syria, Christians accounted for about 10 percent of the pre-war population. But considering that an estimated 11 million Syrians have fled their homes since 2011, it's hard to tell how many Christians remain. The Chaldean bishop of Aleppo estimated last March that about two-thirds of the 1.5 million Syrian Christians have been killed or fled their homes.
Chaldean Patriarch Louis Raphaël I Sako of Baghdad has also spoken out against plans to prioritize Christian refugees, saying that giving preference to Christians would create even more tension between Christian and Muslim communities.
Sako said that such a policy would "create and feed tensions with our Muslim fellow citizens."
"Those who seek help do not need to be divided according to religious labels. And we do not want privileges," Sako said in an interview with the National Catholic Reporter. "This is what the Gospel teaches, and what was pointed out by Pope Francis, who welcomed refugees in Rome who fled from the Middle East — both Christians and Muslims without distinction."
In the past, Sako has called on Iraqi Christians to return to their homes and not abandon their homeland.
"A Christian community that was born in these lands can not get to organize exodus trips that will mark its extinction," Sako told Vatican Insider in 2015. "The choice to leave we can respect it as a personal choice, but we can not [instigate it]."
"There are agencies and groups that help Christians to leave," he added. "They have their own mission is to help the Christian exodus. They are working to push Christians to leave their countries, and they say it openly, presenting it as a work in favor of the persecuted. I do not know what strategy they pursue."
Although some Christian leaders are calling on Iraqi and Syrian Christians to return to their homes, there are many displaced Christians who no longer have trust in the region.
Even if IS is cleared from their homelands, many Christians fear they will still be persecuted in a post-IS era, considering that it was their own neighbors who betrayed them to IS.
Additionally, homes and churches have been destroyed and many religious minority families don't have the money to fix the damages.
Many displaced Christians from Iraq and Syria have migrated to Kurdistan, where they are protected by the Kurdish government. Others are living as refugees in neighboring countries like Jordan, Lebanon or Turkey.
A 21-year-old Syrian Christian named Faraj told Time magazine that many of his friends and other Christians he knew from back home have migrated to Europe and Canada. He added that many in his community have nothing to go home to.
Joseph Youhana from Syria, told Time that his family was held hostage by IS for over 10 months before they were released on a $3.5 million ransom. Youhana said that he witnessed IS blow up a church. He added that IS still has his 14-year-old niece.
"I will not take my daughters back there," he asserted.
Although Christian leaders and rights groups have called for the international community to help rebuild the destroyed communities and protect Christians and other religious minorities so they can return to their homes without fear of being persecuted once IS is defeated, many Christians are skeptical.
"Our church in Iraq didn't want us to leave," Nafa Mayouma, who fled his home in Mosul and now lives in Lebanon, told Time. "Maybe it's useful for the bishops to have us stay. Not for us."