Prosperity Gospel Sweeping Africa, Pentecostals, Ignores Jesus: Anglican Conference Bishops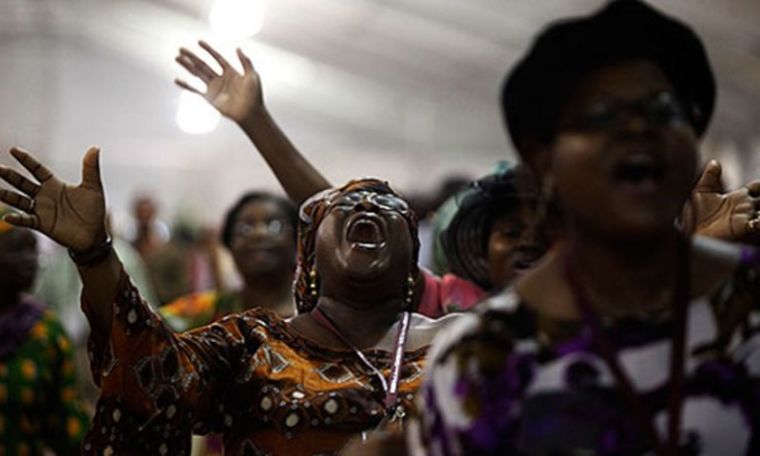 Prosperity gospel preaching is sweeping Africa and Pentecostal congregations, but it is not Christian and it ignores the words of Jesus, a prominent Ugandan bishop declared at the Global Anglican Future Conference in Jerusalem last week.
The massive gathering of conservative Anglicans, with nearly 2,000 delegates from 53 countries, featured a speech by Bishop Rt. Rev. Alfred Olwa, where he urged believers not to reject Jesus.
Olwa said that the prosperity gospel that is sweeping Africa "especially among Pentecostals" does not belong to the Christian faith, as reported by UGChristianNews.com.
"They ignore texts when Jesus talks about the poor and focus on those texts that proclaim wealth," he said of such preachers, without naming names.
Nigerian Archbishop Nicholas Okoh shared similar observations, but explained that those who leave Anglicanism for the prosperity gospel return later after they find out it does not deliver what it promises.
"Preaching must not be compromised, but is to be discharged faithfully in every generation, as Christ is the same yesterday, today and forever," Okoh urged.
"There is no Jesus for the Africans, No Jesus for the British, no Jesus for the Americans, just one Jesus from one story, from one God," he added.
Reflecting on the challenges facing conservative Anglicans, Olwa said that believers need to find strength in the Gospel.
"At GAFCON One, people took a stand for Jesus, in proclaiming Jesus faithfully to the nations. You may feel isolated from other people in the communion but stand firm, Jesus is always with you," the bishop said.
The speeches at GAFCON last week touched upon the growing division in the Anglican communion over same-sex relationships. Some regional church bodies, such as the Scottish Episcopal Church and the U.S. Episcopal Church, have decided in recent years to go against the majority and embrace same-sex marriage.
Despite maintaining that marriage is solely between one man and one woman, Archbishop of Canterbury Justin Welby, the Church of England leader, has also faced criticism for not making a stronger affirmation of traditional teachings.
Warnings of a rise in prosperity gospel preaching have meanwhile echoed across continents, with reports that the controversial teaching is also latching itself onto the growing evangelical movement in Brazil and other places in South America.
Pastor Bob Robbins of the evangelical English-speaking Sampa Church in Sao Paulo spoke with The Christian Post in November 2017 about what may be behind such a rise.
"I think the biggest thing influencing the prosperity gospel in Brazil is the lack of hope and the struggling economy," Robbins told CP. "If a charismatic person can say that they have a solution for people's struggles they can get an audience."