Evangelist Quits Anglican Task Force Over Bishop's LGBT Affirmation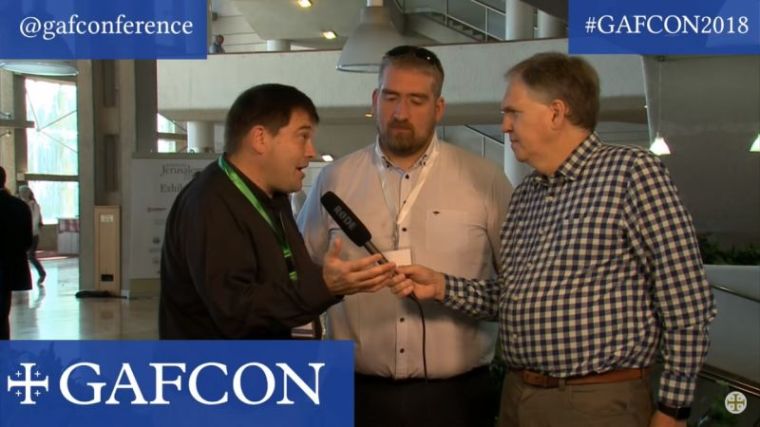 Anglican evangelist Rico Tice of All Souls Church in London said he quit the Archbishop of Canterbury's task force on evangelism because he could not submit to the leadership of a bishop who affirmed same-sex relationships.
"I had to leave that committee," he said in an interview, posted on YouTube, during GAFCON (Global Anglican Future Conference) in Jerusalem on Wednesday. He specifically named Bishop Paul Bayes of Liverpool for approving of same-sex relationships.
"Bishop Paul Bayes and I have a different religion — it's around whether Scripture is authoritative in terms of human sexuality," said Tice, a senior minister at All Souls Langham Place in London. "I think it's a great wickedness to tell people who are on the road to destruction that they're not.
"The road to destruction in Britain is defined by two things: tolerance and permissiveness. You can do what you please and you can think what you please. If we have church leaders that are putting people on that road to destruction, it's a salvation issue. That's why we have to distance ourselves."
Over 2,000 Anglicans are in Jerusalem this week to network as orthodox Anglicans and build ways to "move Gospel ministry forward" at a time when they feel the global Anglican Communion is "theologically confused."
Tice warned that "the Spirit will depart the traditional Anglican church unless we submit to Scripture" and that he weeps "over the people who have turned their back to Scripture."
He said he sees "a loss of nerve in the church because the culture is getting more and more intolerant of people who hold onto the uniqueness of Jesus and His high and holy standards."
Many clergy are changing positions on human sexuality, he lamented, because someone they love, such as a nephew or grandson, is same-sex attracted.
The 30-year veteran evangelist noted that he feels at home at GAFCON because he's surrounded by people "you can trust in terms of the Lordship of Christ and the authority of Scripture."
GAFCON and Tice's protest against some Anglican clergy reflect the growing divide within the Anglican Communion when it comes to LGBT issues.
Although Archbishop of Canterbuy Justin Welby and the Church of England continue to define marriage as solely a union between a man and a woman, regional Anglican bodies, such as the Scottish Episcopal Church, have embraced gay marriage. The U.S. Episcopal Church also voted in 2015 to authorize same-sex marriage ceremonies in church. 
In July 2017, when the CofE General Synod officially passed a motion welcoming and affirming transgender people to the church, Bayes declared that "the world needs to hear us say that LGBT orientation and identity is not a crime."
"LGBT orientation and identity is not a sickness. And LGBT orientation and identity is not a sin," he said.
GAFCON organizers have made it clear that their meeting in Jerusalem does not mark "a break with Canterbury" or a split from the Anglican Communion, as many have been predicting.
"That would be declaring an unnecessary war," they said. "Right now, many of the leaders in the developed industrial Provinces in the Anglican Communion have abandoned Gospel ministry in favor of falling in step with the surrounding culture. That decision cannot bear fruit. In GAFCON, we have the Gospel, and the Gospel is life. Rather than declaring war, we need to build the structures and relational networks that can move Gospel ministry forward to do evangelism, discipleship, church planting, and business as mission."