Episcopal Bishop Who Supports Same-Sex Marriage Chosen to Preach at Royal Wedding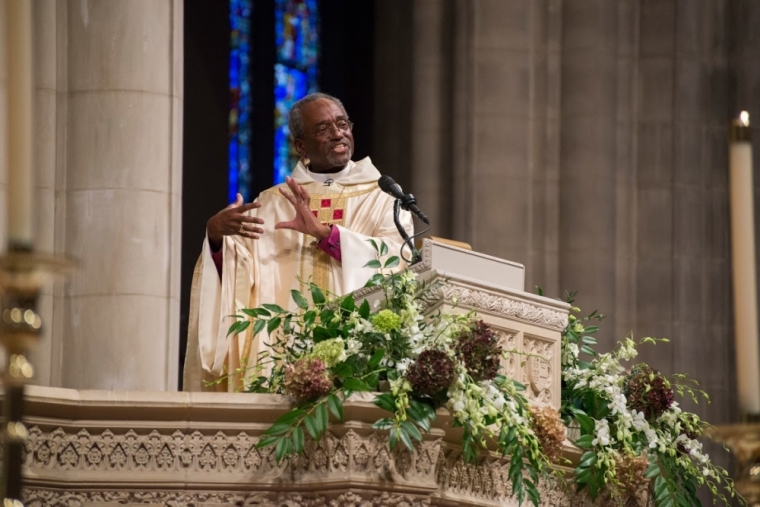 Prince Henry "Harry" of Wales and former U.S. actress Meghan Markle invited Bishop Michael Curry, the first African American to preside over the Episcopal Church and who defends same-sex marriage, to deliver a sermon at their wedding on Saturday.
"Presiding Bishop Curry, from Chicago Illinois, will travel to Windsor to take part in the Service," Kensington Palace announced Saturday. "He will join The Dean of Windsor, The Rt. Revd. David Conner, who will conduct the Service. The Most Revd. and Rt. Hon. Justin Welby, Archbishop of Canterbury, will officiate as the couple make their marriage vows."
The royal statement quoted Curry as saying, "The love that has brought and will bind Prince Harry and Ms. Meghan Markle together has its source and origin in God, and is the key to life and happiness. And so we celebrate and pray for them today."
After the Episcopal Church voted to allow gay marriage in 2015, Archbishop Welby said the decision "will cause distress for some and have ramifications for the Anglican Communion as a whole, as well as for its ecumenical and interfaith resolutions." In January 2016, the Anglican Communion decided to suspend the denomination for three years.
Curry said after that decision, "They heard from me directly that that's not something that we're considering," according to The Associated Press. "They basically understand we made our decision, and this is who we are, and we're committed to being a house of prayer for all."
Curry continued, "We are loyal members of the Anglican Communion, but we need to say we must find a better way. I really believe it's part of our vocation."
However, Archbishop Welby wrote Saturday on Twitter, "I'm thrilled that Prince Harry and Meghan Markle have asked Bishop Michael Curry to preach at their wedding. @PB_Curry is a brilliant pastor, stunning preacher and someone with a great gift for sharing the good news of Jesus Christ."
The announcement for Curry's invitation comes weeks after the Queen's written consent for the wedding was released by Buckingham Palace.
 "Now know ye that we have consented and do by these presents signify our consent to the contracting of matrimony between our most dearly beloved grandson Prince Henry Charles Albert David of Wales KCVO and Rachel Meghan Markle," said the Instrument of Consent, according to BBC.