Republicans Are Trying to Confuse You, Claims Obamacare Architect Who Said Voters Are Stupid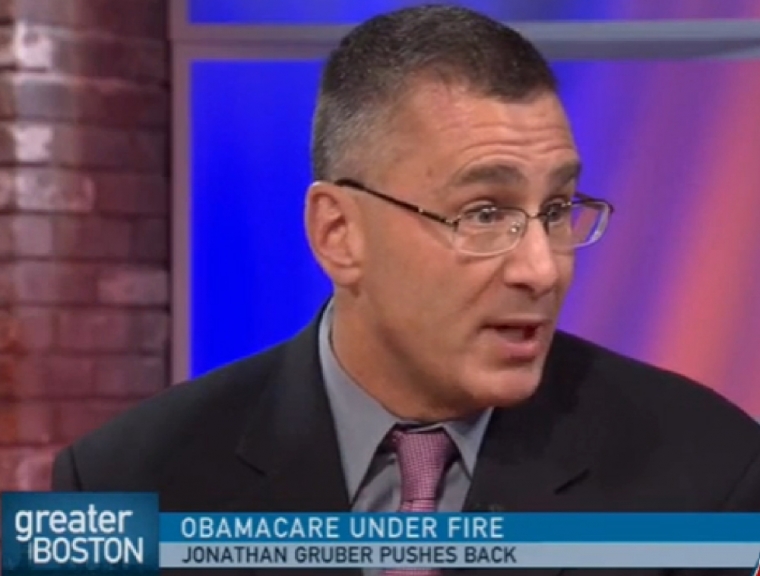 The "Obamacare" architect who said the healthcare law was intentionally confusing so that "stupid" America voters would not understand it, claims that Republicans are trying to confuse Americans about the law.
The "master strategy of the Republican Party ... is to confuse people enough about the law so that they don't understand that the subsidies they're getting is because of the law," Jonathan Gruber, a health economist at the Massachusetts Institute of Technology, said Tuesday in an interview with WGBH in Boston.
Gruber helped design the ACA, as well as the Massachusetts healthcare law upon which the ACA is based.
His comments came a day after a video surfaced of remarks he made in 2013 claiming that the ACA was intentionally designed to be confusing so that voters would not understand what the law was doing. In this way, he added, passage of the law relied upon the "stupidity of the American voter."
The ACA "was written in a tortured way to make sure" it did not appear to raise taxes, because it would not have passed if voters realized that, Gruber explained at an Oct. 17, 2013 panel discussion at the University of Pennsylvania.
Additionally, the law would not have passed if it "made explicit [that] healthy people pay in and sick people get money," he added.
"Lack of transparency is a huge political advantage," Gruber said. "And basically, call it the stupidity of the American voter or whatever, but basically that was really, really critical for the thing to pass."
Gruber then added the he wished "that we could make it all transparent, but I'd rather have this law than not."
In a Tuesday interview on MSNBC, Gruber explained that his words were "at an academic conference" and he spoke "off-the-cuff." He also said his remarks were inappropriate and he regretted saying them.
Since that interview, two additional videos have surfaced of Gruber similarly explaining to different audiences that the law was intentionally written in way that makes it difficult to understand for the average American voter.
In a Nov. 5, 2012 speech, he explained to an audience that the ACA was designed to tax insurance companies instead of consumers because those consumers do not understand that the insurance companies will pass the costs on to them anyway. Writing the law this way, Gruber explained, is a "basic exploitation of the lack of economic understanding of the American voter."
White House Press Secretary Josh Earnest disagreed with Gruber Thursday, claiming that the ACA "has been extraordinarily transparent," but added that "it is Republicans who have been less than forthright and transparent about what their proposed changes to the Affordable Care Act would do in terms of the choices are available to middle class families."
When House Minority Leader Nancy Pelosi, D-Calif., was asked Thursday about Gruber's remarks, she said, "I don't know who he is. He didn't help write our bill."
After Pelosi made that claim, C-Span posted a video of a Nov. 5, 2009, press conference in which Pelosi praised Gruber's work on the ACA.
In response to a question about that from The Washington Post, a Pelosi spokesperson replied, "she said she doesn't 'know who he is,' not that she's 'never heard of him.'"
Last week, the U.S. Supreme Court decided to take a case on the issue of whether insurance subsidies can go to states that created their own healthcare exchanges. In July, another video of Gruber speaking before an audience was uncovered in which he explained that the law was intentionally written that way in order to encourage states to use the federal exchanges. Gruber now calls that part of the law a "typo."