Roseanne Barr Begged to Save Her Show; ABC Already in Talks About Reboot Focused on Sara Gilbert's Darlene
In a series of tweets that have now been deleted, Roseanne Barr said that she begged ABC to save her show from cancellation. Since the network went and axed the show despite her pleas, ABC has now reportedly moved on to consider saving "Rosanne" another way, by anchoring it around Sara Gilbert's character, Darlene.
Barr took to social media to describe her exchange with Disney-ABC Television Group President Ben Sherwood, where she asked him to let her take back her offensive remark and make amends before they decide to axe the just-revived show.
"I begged Ben Sherwood at ABC 2 let me apologize & make amends," she posted on Twitter according to screenshots obtained by the Washington Post before the messages were deleted.
"I begged them not to cancel the show. I told them I was willing to do anything & asked 4 help in making things right. I'd worked doing publicity4 them 4free for weeks, traveling, thru bronchitis. I begged4 ppls jobs," she wrote back then.
Barr has made a public comment on Twitter deridingly linking Valerie Jarett, the former top aide to President Barack Obama, to the Muslim brotherhood and "Planet of the Apes."
"He said: what were you thinking when you did this? I said: I thought she was white, she looks like my family! He scoffed & said: "what u have done is egregious, and unforgivable.' I begged 4 my crews jobs. Will I ever recover from this pain? omg," she continued on Twitter, recalling her conversation with Sherwood.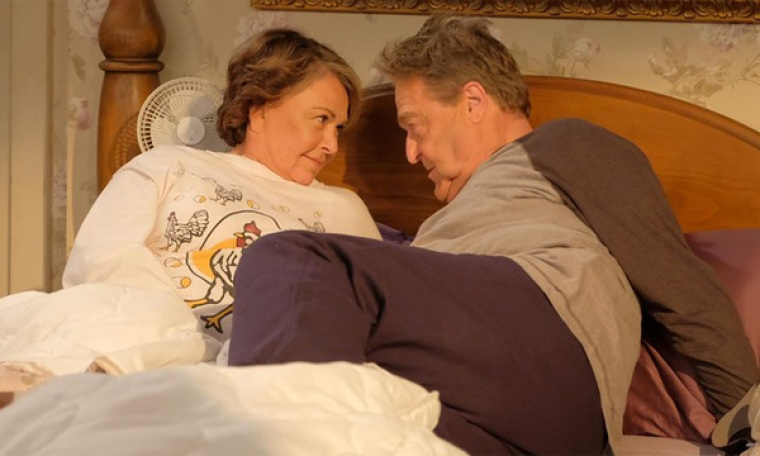 "Roseanne" has since been canceled, and according to reports, ABC is now looking for ways to save the jobs of the rest of the cast and crew. Similar to what some "Roseanne" fans earlier suggested on social media, the network is now reportedly looking to anchor the show on Darlene, Sara Gilbert's character, instead.
According to a sources "familiar with the situation" via TMZ, ABC execs are now mulling the possibility of re-branding the show around Darlene, and that Sara Gilbert is now helping them get a feel on what the cast thinks of that idea.
John Goodman, for one, is said to be "very interested." Gilbert has been reportedly talking with cast members to see if they're interested in a possible second reboot of the show. Tom Werner, part of Carsey-Warney which produced the "Roseanne" revival, is reportedly involved in getting a Darlene-centered project off the ground as well.
"Talks are underway, but it's too preliminary to know if it's going to gel or not," a source told PEOPLE about a possible "Roseanne" spin-off. Meanwhile, ABC executives are reportedly "desperately trying to salvage the jobs of those who were affected by its swift decision to cancel the show."
"Roseanne" aired the season finale of its first revival season on Tuesday night of May 22.