Sadie Robertson Helps People Overcome Anxiety With New YouVersion Devotional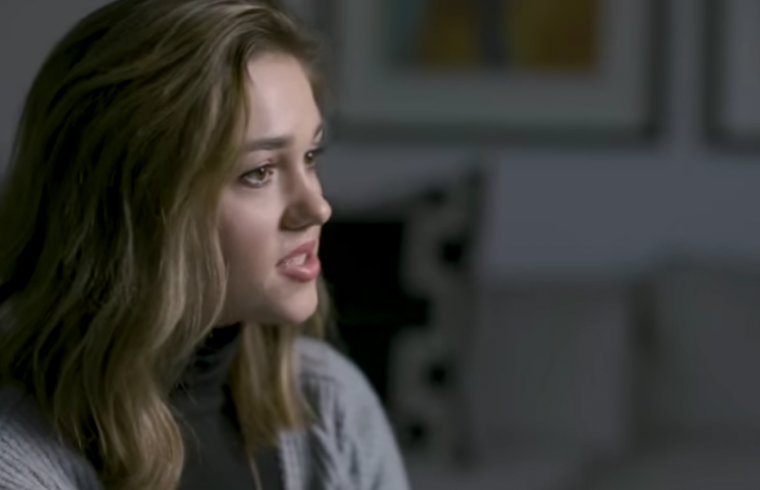 Sadie Robertson has been vocal about overcoming her struggles with anxiety and now she wants to help other people do the same with a new devotional.
Robertson, the 20-year-old motivational speaker who released the book Live Fearless: A Call to Power, Passion, and Purpose earlier this month, has used the premise of her book to create a four-day devotional on the YouVersion Bible app.
"Sadie will inspire and encourage you, as each day she shares one of her favorite Bible passages, then challenges you to push through your fears and anxieties, to break into the life of purpose that God has for you," a description of the devotional states.
In a video created for the devotional, Robertson explained why her faith is so important to her.
"People always say how is your faith important to you and to me honestly my faith is my life. There is no separation between what my faith is and who my God is and who I am," she said in the video. "I hope to align the two. If I can align the two and if I could be in that, in His word and walking in His way, that's it."
The motivational speaker who rose to fame on the former A&E show "Duck Dynasty" revealed that she came to know the character of God when reading the Bible.
"My connection point to God is His word because when you know the Word of God you know the character of God," she said. "How can you look for the character of God in your everyday life if you don't know the character of God? So staying in the Word is so important because that's your connection point."
For Robertson, the YouVersion Bible app helps to keep her on track when reading the Word.
"I love the Bible app because it's such a good direction for me. Sometimes you get so intimidated by the Bible and you say where do I start," she said. "How do I start? The plans have helped me a lot because I can go to somebody's plan and it gives me a good leeway into my own study."
More than just a Bible, Robertson spoke about the social aspects of the YouVersion app, which has become a platform to connect believers.
"Even just thinking of it as kind of a form of social media because you get to this place where you can read your Bible, read truth but then you also get to form this community with the body of Christ," she said. "So it's really a beautiful app and it really has transformed even just the depth of my study life."
For some time, Robertson has spoken about conquering fear by connecting to God. In 2015, she reminded the world that serving the Lord has helped renew her mind and overcome the spirit of fear.
"I decided that's enough. I am a fearless child of God. I will not fear, because I serve The God who has conquered all fear," she wrote on Instagram. "I'm proud to permanently have a reminder that I have nothing to fear. I am fearless in The Name Of Jesus."