Saudi Court Sentences 28-Y-O to 10 Years in Prison, 2,000 Lashes for Atheist Tweets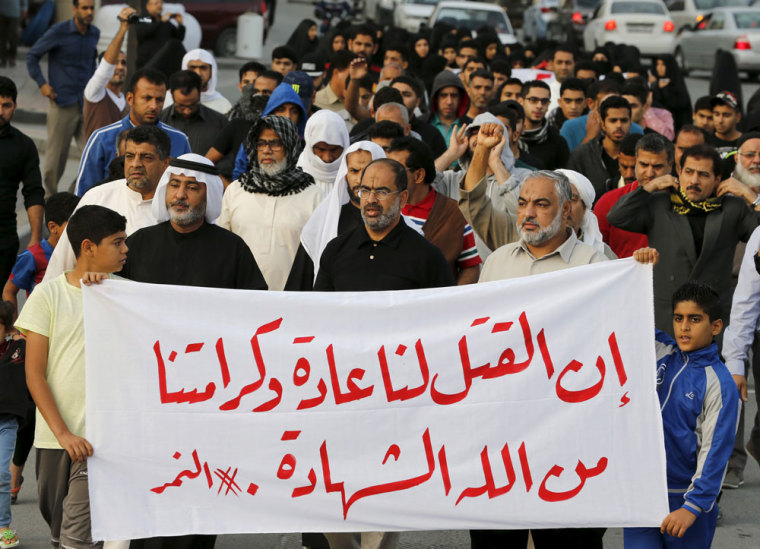 A Saudi court has sentenced a 28-year-old man to 10 years in prison, a fine, and 2,000 lashings after he posted tweets critical of Islam and God.
News of the sentencing was first released by the Al-Watan newspaper on Saturday, which listed an anonymous 28-year-old atheist as being charged with blasphemy against Islam for a series of tweets that targeted God and the Muslim religion.
Last week, the Commission for the Promotion of Virtue and the Prevention of Vice sentenced the young man to 10 years in jail, 2,000 lashings and a fine of $5,330.
PBS NewsHour reports that the atheist was charged based on the country's strict anti-blasphemy laws, which condemn "calling for atheist thought in any form, or calling into question the fundamentals of the Islamic religion on which this country is based."
The most recent sentencing comes after Palestinian poet Ashraf Fayadh was sentenced to eight years in prison and 800 lashings earlier this month after facing charges of apostasy for poems and photographs he had taken several years earlier.
Fayadh, who has no official citizenship but carries Egyptian identification documents, was originally sentenced to death but had his sentence reduced following international outcry and an appeal from his lawyer.
Although the Saudi government maintains that Fayadh was arrested and charged for the contents of his internationally published book of poetry, activists have argued that the artist was actually targeted because he posted a video online that showed religious police beating a man in public.
After Fayadh was sentenced to death in November, international groups spoke out against the ruling, and the Saudi government agreed to reduced his sentence after his lawyer argued he was not given a fair trial.
While the poet's sentence reduction has been applauded by international activists, they have also argued that Fayadh shouldn't have been charged in the first place.
"Instead of beheading Ashraf Fayadh, a Saudi court has ordered a lengthy imprisonment and flogging. No one should face arrest for peacefully expressing opinions, much less corporal punishment and prison. Saudi justice officials must urgently intervene to vacate this unjust sentence," Adam Coogle, a Middle East researcher at Human Rights Watch, told The Guardian earlier this month.
There have been numerous cases of atheists and other religious dissidents suffering the brunt of Saudi Arabia's strict anti-blasphemy laws.
As The Christian Post reported last June, the Saudi government has maintained its strict sentence against atheist blogger Raif Badawi, who was charged with 1,000 lashes, a $266,060 fine and 10 years imprisonment for being critical of religion in blog posts dating back to 2012.
Although Badawi suffers declining health and doctors have argued that his body can no longer sustain the scheduled lashings, Saudi officials have refused to reduce his harsh conviction.
In January 2015, officials did agree to postpone Badawi's lashings after a board of doctors ruled that his body would not be able to sustain the physical beating given his poor health.
Said Boumedouha, Amnesty International's deputy director of programs in the Middle East and Africa, said last year that the need for doctors to determine the severity of lashings proves the sentence is "macadre and outrageous."
"Not only does this postponement ... expose the utter brutality of this punishment, it undermines its outrageous humanity," Boumhaha said, as reported by CP. "The notion that Raif Badawi must be allowed to heal so that he can suffer this cruel punishment again and again is macabre and outrageous."