Church in Scotland silences 200-year-old bell following single noise complaint
Petition to resume 24-hour chime has garnered nearly 1,000 signatures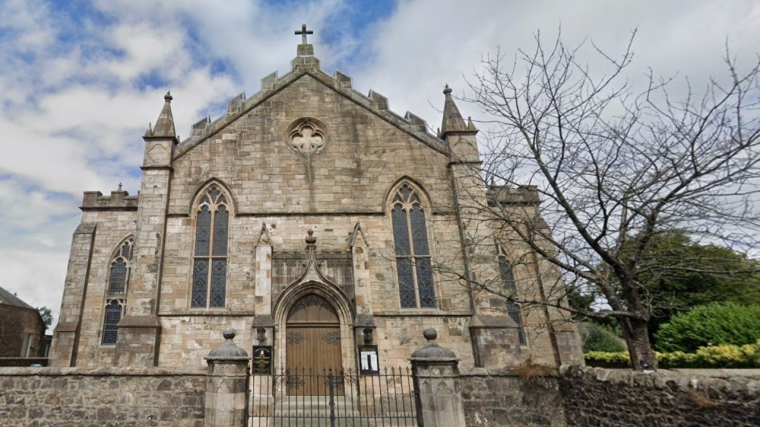 Local residents in a Scottish town have started a petition after the bell at their local church was silenced at night following a single noise complaint.
The bell of Beith Parish Church in Ayrshire had rung every hour for 200 years, but the Church of Scotland recently decided to keep it quiet between 11 p.m. and 7 a.m. after a resident claimed to local environmental authorities that it was disturbing their sleep, according to the BBC.
The North Ayrshire Council urged the Church of Scotland to consider stopping the bell after the resident complained about the low-frequency noise, and a spokesperson for the Kirk Session said they were "empathetic" toward the complaint and "took Environmental Health's suggestion on board, embracing the Bible teaching of love thy neighbor as thyself."
The bell stopped ringing at night starting Oct. 11, according to Sky News, which also reported that the complaint was filed by a new resident of the town.
Long-term residents have taken issue with the bell's silencing, such as Bryan McWilliams, who has lived near the church for 23 years. He started a petition to resume the hourly chime, which has reportedly garnered nearly 1,000 signatures.
McWilliams told the BBC that he has never heard of any complaints about the bell and that silencing it is disruptive to those who have become accustomed to its regularity.
"The chiming clock is more than just a timekeeper," McWilliams said. "It serves as an audible connection to our history and heritage and has been chiming for 200 years."
"Many townsfolk have shared stories about how they've relied on these chimes throughout their lives — from knowing when it was time to head home as children playing in the streets, to relying on them during power outages," he continued.
"We understand that everyone's comfort is important. However, we believe that one person's discomfort should not outweigh a tradition loved by many and ingrained in our community for generations," he added.
Built in 1810, Beith Parish Church received its bell from Beith native Robert Shedden in 1823. There were previous discussions regarding the bell's 24-hour schedule in the 1990s, though the town decided at the time to continue the tradition.
North Ayrshire Council noted that environmental health inspectors would take into consideration the fact that the bell's noise is because of long-standing cultural and religious reasons when determining its nuisance level.
The Church of Scotland has lost more than half of its members since 2000, and the average age of its attendees is 62, according to a report released earlier this year.