'Sister Wives' News: Browns Create Chaos in Welcoming New Family Member
It's Mayhem in the Brown Household as Robyn and Kody's Baby Arrives
'Sister Wives' News: Browns Create Chaos in Welcoming New Family Member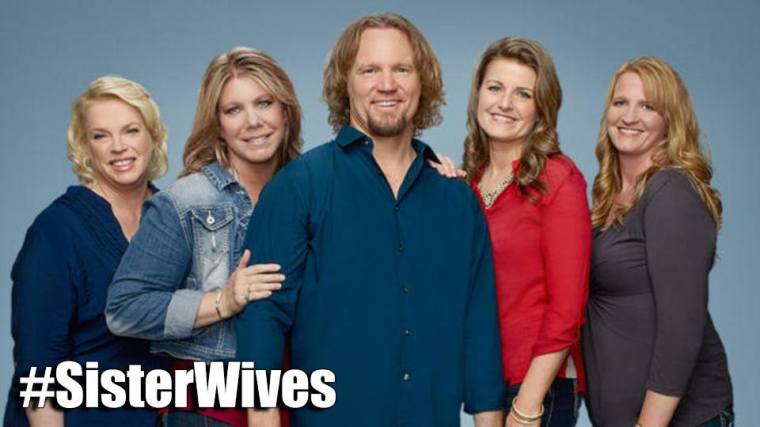 After much anticipation, fans finally got to see just how Robyn and Kody Brown's new baby was welcomed into the world of the "Sister Wives."
Mayhem in the Brown Household
Though there was a lot of excitement regarding the new addition to the family, the most recent episode of "Sister Wives" showed the chaos that took place when Kody and Robyn's new baby came into the world.
The episode showed the concern for Kody and Robyn regarding their new child, Ariella Mae. Though fans know that it turned out okay, the couple ran into some problems when preparing for her arrival. Kody said, "Robyn's kind of had this vibe of concern for a very long time now. And now that we're getting close, I think Robyn's a little worried."
A Difficult Labor for Robyn
Throughout her pregnancy, the baby did not have her head down yet, which added concerns for the possibility of a breached birth. Robyn's other sister wives also showed their worries regarding her pregnancy.
Meanwhile, Christine expressed her excitement for the new baby. She said that she is looking forward to holding her but, at the same time, was also glad that she does not have to go through labor.
Fortunately, Ariella Mae's birth went well. The new Brown baby arrived into the world last Jan. 10. Fans were shocked to see Robyn giving birth in her room at home. Some even emphasized that it was not the right place for a baby to be born due to sanitary issues.
Brown House Unsafe for Labor
Some fans pointed out that the mid-wife did not do a good job in the sanitizing the process, despite the fact that she was wearing gloves. Viewers saw her touching several things in the room that could make the baby sick or infected.
Apart from that, Ariella was born with a shoulder dystocia, which is when the baby's shoulder gets stuck in the birth canal. The mid-wife then broke the clavicle in order to free the baby. After that, fans then saw the baby all blue, which signified that she was in need of oxygen.
Fans will see more of Baby Ariella in "Sister Wives," which airs Sundays nights on TLC.