Studies Suggest There Is No Long-Term Harm on Minors Who Have Sex With Adults; Christian Sociologist Responds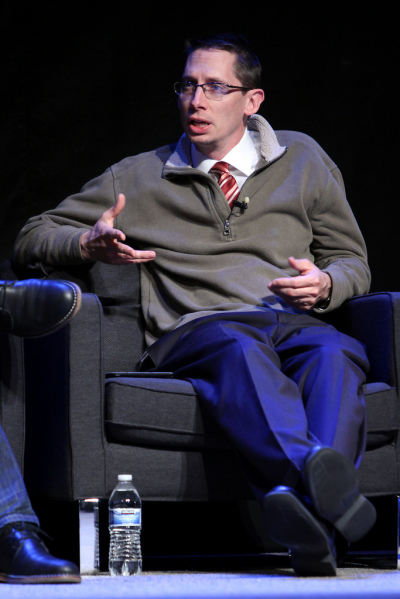 A Christian sociologist is sounding the alarm that recent scholarship is suggesting that sex between adults and minors has no long-term damage on the children. And whereas in years past this kind of research would have been roundly condemned publicly, it is now being met with silence.
Writing in the Public Discourse Monday, Mark Regnerus, a professor of sociology at the University of Texas-Austin and author of Cheap Sex: The Transformation of Men, Marriage, and Monogamy, noted a disturbing development in both the dissemination and public consumption of research on sex and sexuality.
The Archives of Sexual Behavior journal published in the past year two studies by psychologist Bruce Rind, both of which claim that "minor-adult sex tends not to be reported as a bad experience, as unwanted, or as one with longstanding negative consequences," Regnerus explained.
One of Rind's studies surveys the first same-sex sexual experience of adolescent girls using old data from Alfred Kinsey, most of whose participants were born before the year 1930. Kinsey was known for collecting participant samples in nonrandom fashion for his research and is widely regarded as controversial. Regnerus observed that while he does not believe such people were lying to Kinsey during his experiments, given Kinsey's problematic methodology his findings are hardly representative of what normative sexual behavior is today or was at that time.
Rind's second recently published study analyzes the "long-term adjustment and functioning" of boys who experienced their first same-sex sexual experience with adult men, employing data from the 1992 National Health and Social Life Survey. While this data is population-based and is much more recent than the Kinsey data used in the other study, both articles nevertheless "seek to 'test,' and purport to undermine, the child sexual abuse (CSA) framework in which 'all minor-adult sexual interactions are considered abusive, traumatic, and psychologically injurious by nature,'" Regnerus said.
"Men whose first postpubertal same-sex sexual experience was as a minor with an adult were as well adjusted as controls," Rind wrote in one study. Such men said they were "just as healthy, happy, sexually well adjusted, and successful in educational and career achievement."
Regnerus showed Rind's research to a friend who endured several types of sexual abuse growing up.
She told him that adolescents are "desperate for connection" and that the presence of pleasure does not prevent harm, explaining that their young brains lack the necessary cognitive faculties to consent to something they do not fully understand. Although this should seem obvious it is no longer the case, she said.
Nearly two decades ago, Rind wrote in a 1998 issue of Psychological Bulletin that the long-term destructive effects of child abuse are overestimated, a claim that both the American Psychological Association and both Houses of Congress rejected publicly.
Today, however, with this newer research "Rind is banking on a more amenable political and scholarly atmosphere in which to conclude comparable things. And from the sound of it—or rather, the utter lack of sound—he has gotten his wish. There has been no congressional concern, no APA scrutiny, just silence," Regnerus said.
With that notable lack of professional and government condemnation, the sociologist believes that Rind's scholarship will likely serve to weaken age of consent laws. He predicts that those who hesitate to embrace Rind's conclusions may soon be considered "out of touch, narrow-minded, or worse, hateful" in broader society as has been the case with things that were once considered inconceivable like same-sex marriage and transgender children.
"With Rind's work published to little critique, the age of consent is faltering—now aided by multiple peer-reviewed publications," Regnerus said.
"Such laws were meant to protect the innocent and shield the vulnerable, but instead of these longstanding concerns, values like sexual exploration and autonomy have begun to emerge as linchpins of a 'healthier' sexuality at the same time as the language of public health and social science have come to dominate discourse in this domain."
The normalization of adult-child sexual relations in scholarly works appears to be growing in the past few years.
The Christian Post reported in August 2016 that it came to the attention of prominent social conservatives and defenders of traditional marriage that SUNY-Fredonia philosophy professor Steven Kershnar published a philosophical "analysis" of sexual relationships between children and adults. In his 168-page book, titled Adult-Child Sex: An Analysis, Kershnar calls into question pedophilia's moral status and compares the revulsion people experience at the thought of adults and kids having sex to the disgust many experience viewing images of obese people having sex.
Regnerus further noted that years ago many would have joined him in condemning this kind of thing but now the "center" in the social scientific study of sexual behavior has been erased and a surge in "sex-positive" research has helped "silence moderates."
"What Congress readily condemned in 1999 has become something Congress ignores, or is unaware of, in 2017. Scholars with misgivings about the wisdom of any sexual standard beyond consent sense little space in which to operate today. Meanwhile, a liberative science of sex and sexuality has exploded in popularity in the past decade, with the help of empathetic foundations—I'm thinking of Gill, Ford, and Arcus, among others—and even the indirect complicity of the National Institutes of Health and National Science Foundation," Regnerus said.
"Bruce Rind seems to be a pathfinder whose task is to discern just how fertile the soil is for yet more socio-sexual change."