'Supernatural' Season 10 Release Date, Spoilers: Features Special Musical Episode 'Fan Fiction'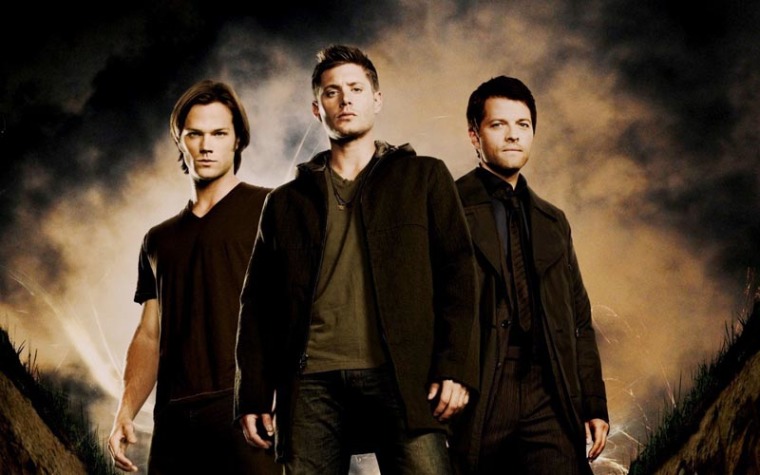 It has been reported that the 200th episode of 'Supernatural' — which will be seen on the new season — will feature a "musical-ish" episode, according to executive producer Jeremy Carver.
The show runner spoke to TV Line and said that it will feature "just about every character—I'll say that they will be represented—that you've ever loved or hated on the show, and I say that very obliquely on purpose," he teased. "So they will be there in spirit."
The episode has been titled "Fan Fiction."
Jared Padelecki, who plays Sam in 'Supernatural', is also very excited about the musical episode.
In an interview with Zap2it, Padelecki shared more details about the episode, saying, "Yeah it's awesome. The episode will be very meta. It's a pure shout out and thank you to the real fans. I haven't had the chance to read it yet but I've heard it's almost similar to our "The Real Ghostbusters episode."
"We're not at a convention but we're at a place where they're doing a play based on the Chuck Shurley books. So not only are these books based on our lives, now people are doing a play based on these books, and someone is haunting it, so we go and try to investigate what's going on at this play, based on the books about our lives." said Padelecki
"It's certainly a direct shout out to the fans and a thank you for their years of commitment to us. They are the reason we're here."
Fans are now eagerly anticipating the show's 10th season, especially because of the aforementioned episode. It can be recalled that other TV shows that had a non-musical format that incorporated a musical episode into its season's lineup generally garnered huge ratings and good reviews.
This was especially true for 'Buffy the Vampire Slayer' and its "Once More, with Feeling" episode in its sixth season, as well as for 'Grey's Anatomy' and it's "Song Beneath the Song" episode. Other TV shows that have successfully done musicals are 'That 70's show',' Ally McBeal', 'Scrubs', and 'How I Met Your Mother'.
'Supernatural' Season 10 will premiere on October 7 on The CW.