'Teen Wolf' Season 5B – Scott's Pack vs Theo's Pack, epic clash of the titans will change the show forever.
'Teen Wolf' Season 5B – Scott's Pack vs Theo's Pack, epic clash of the titans will change the show forever.
Everything has led to this – the climactic battle between Scott's pack and Theo's pack that will set the stage for a thrilling Season 6. Other things are also happening in Beacon Hills that will signal a shift in the storyline of "Teen Wolf" Season 5B.
A whole lot of things happened in the mid-season finale of "Teen Wolf" Season 5. There was bad news for Malia as Braeden tells her about the Desert Wolf, Liam was heart-broken at losing Hayden. Parrish was revealed to be a hellhound and Theo was unveiled as the creation of the Dread Doctors. Theo brings the chimeras back to life at Nemeton and form a pack to oppose Scott.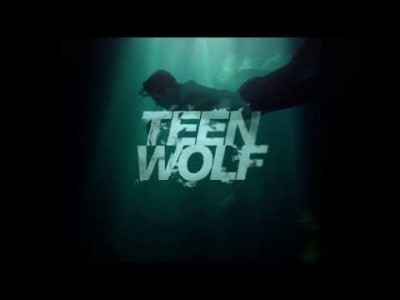 But it is Scott's journey that is the most interesting. After being dead for 15 minutes, Scott comes back as a changed person.
Creator Jeff Davis spoke to The Hollywood Reporter about Scott's character arc making a significant change. He said, "It's the classic hero's journey — the midseason finale is the death and resurrection. Now that he's basically resurrected, he's going to carry a loss of innocence with him, and he's got to do what his mother says, which is to give them hope. You got to get them back. And so the first part of season 5B will be him trying to draw back his friends into a pack once again in order to both get Lydia out of Eichen House and also stop what's going to potentially kill all the people they love."
Scott will try to form a pack in which they will all trust each other but it will be difficult work. First, he will have to build back his friendship with Stiles. Season 5B will focus on this rebuilding of relationships and friendships. Scott will learn from his failures and try to give his pack hope. Scott and Kira might come back together and Stiles will patch up with Malia.
Hayden is in a dilemma as she loves Liam but has to be with Theo because it is Theo who can protect her. Lydia is definitely connected to the Dread Doctors and this is all Theo's doing. But she will find an unexpected friend in Eichen House and will make plans against the Dread Doctors.
At the same time, some uneasy alliances are forged. Theo offers help to Malia to deal with the Desert Fox, so she has no option but to side with Theo. Meanwhile, Kira and Noshiko go off to find how to come out of the control of the fox spirit. Kira also has to come to some closure regarding her relationship with her mother.
All in all, Season 5B of "Teen Wolf" is heading down the dark, sombre path. At the same time it will also be a season of rebuilding and resurrection.