Tenn. Church Hosts 'Mr. Rogers' Good Neighbor Festival to Counter Judgmentalism of Churches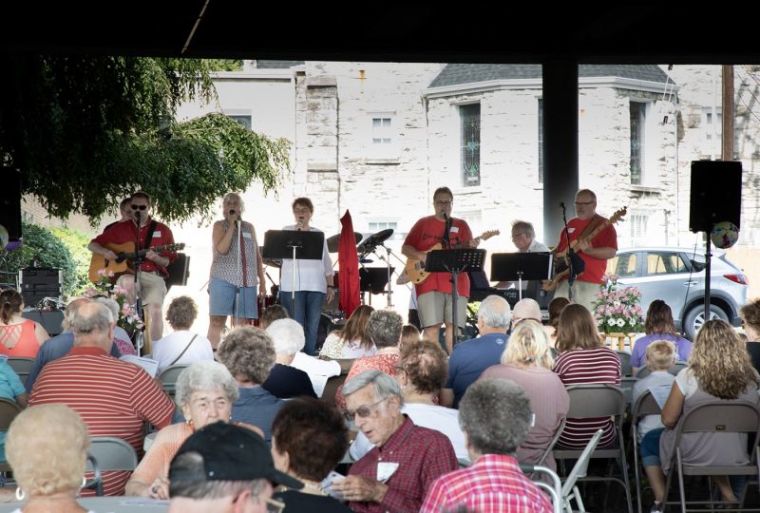 A Nashville, Tennessee area church has hosted a community-wide block party centered on the themes of the classic kids television series "Mister Roger's Neighborhood."
City Road Chapel United Methodist Church of Madison hosted the first-ever Beautiful Day Neighborhood Festival on Sunday, with hundreds attending the three-hour event.
The Rev. Jay Voorhees, lead pastor of City Road Chapel UMC, told The Christian Post Monday that the festival came in response to a Mister Rogers-themed sermon series he oversaw titled "It's A Beautiful Day in the Neighborhood: Being a Good Neighbor in a Divided World."
"Our church takes seriously Christ's call to love our neighbors, but we recognize that in our current climate neighborliness is a lost art," explained Voorhees.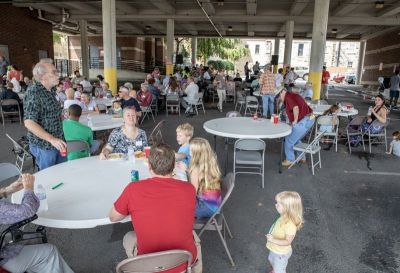 "Our church is located in a very diverse area of Nashville, with a high rate of poverty, homelessness, and youth violence, so there is sometimes a perception of a neighborhood that is struggling. However, we believed it was important to help us draw closer to our neighbors and lift up God's beauty in our midst."
When asked his opinion on how well the overall church was at being a good neighbor, Voorhees of City Road Chapel UMC told CP that he felt the results were "mixed."
"More often than not it seems like church folks think that we get to choose who our neighbors are rather than loving the actual neighbors we have," said Voorhees.
"I hear from folks all the time whose experience of churches they encountered were more about judgment than love, which is, I fear, driving more and more folks away from the church."
Voorhees noted that for the festival, they had "Beautiful Day" band which opened with the TV show's theme song, as well as a red cardigan sweater, like the one host Fred Rogers wore on the long-running program, being placed prominently on stage.
Also in attendance were individuals associated with the website thankyoumisterrogers.com, who interviewed people about their memories of Mister Rogers for a documentary project.
"Our hope is that folks left feeling loved, included, welcomed, and recognized that there is room at the table for many different types of folks," said Voorhees.
"My hope is that we can help folks remember that we are all in this life together and that we need one another. That's God's vision for the world — reconciliation, not division."
In June, the documentary "Won't You Be My Neighbor?" was released to theaters. Documenting the life and career of Fred Rogers, the man behind the famed children's program, the film has received critical praise.
In an opinion column published by CP earlier this month, Mark W. Hendrickson of the Center for Vision & Values at Grove City College said the documentary "left me in tears."
"I was deeply moved by how beautiful and powerful a loving heart can be. As I left the cinema, I almost felt a sense of culture shock," wrote Hendrickson.
"At a time when Hollywood relies on over-the-top stimulation to entertain us, this low-key documentary about an unpretentious man and his unpretentious show delivered a deeper, more genuine emotional experience."
Other churches have also done sermon series centered on Fred Rogers, including one taking place this summer by Mark Batterson of National Community Church in Washington, D.C.