Tennis Legend-Turned-Pastor Margaret Court Dumped by Tennis Club for Not Supporting Gay Marriage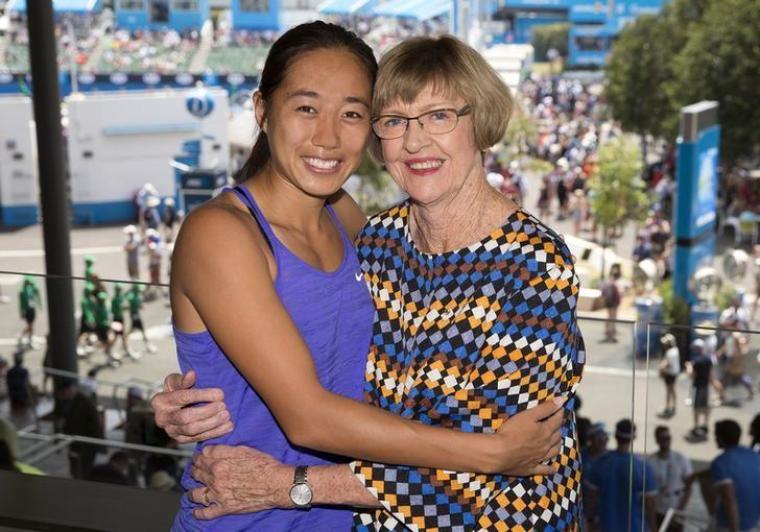 Margaret Court, an Australian tennis legend-turned-Pentecostal pastor, has had her local tennis club membership cut following her outspoken views defending traditional marriage.
"I think it's sad. You don't have the freedom of speech today to really defend yourself," Court said after being dumped by the Cottesloe Tennis Club, as reported by The West Australian on Friday.
"It's a sad day for our nation when it comes to that."
Club President Ian Hutton reportedly admitted that Court's views on gay marriage were considered during the debate on her re-election to the club, though an issue for other members was her availability to attend club events.
Tennis West CEO Michael Roberts agreed with the Club's decision.
"If you've got an opinion that's very polarising, when you're so firmly supportive or against something, then it's going to have an impact on how you're perceived in the community," Roberts said.
"Obviously, her opinions had played a part in it, there's no doubt about that. Cottesloe Tennis Club, whether they meant to or not, have made a bit of a social stand by making the decision."
Court has strongly criticized the push in Australian society to legalize gay marriage ahead of the national postal ballot on the issue.
"I sense at the moment you can put a Yes sign in the window, everything's all right, but if you put a No sign you get a brick through your window," the tennis legend said.
"We already have 36,000 gay couples in this nation, that's not a lot of people when you think about the 25 million. They already have civil union," she argued.
"They want marriage because they want to destroy it."
The pastor further warned that voting to change the definition of marriage will affect Christian schools and freedom of speech.
"There will be no Mother's Day, there will be no Father's Day, there will be no Easter, there will be no Christmas," Court continued.
"Some say Christianity should not come into politics but we're human beings. If we believe that marriage is between a man and a woman and it's in this Bible, we should be able to say that," she said.
Court has been criticized in the past by LGBT advocates who have taken issue with her claiming that tennis is "full of lesbians," and for suggesting that allowing children to choose their own gender is the work of the devil.
Prominent evangelical figures, such as the Rev. Franklin Graham, have come to her defense, however.
"Margaret is exactly right when she said, 'No amount of legislation or political point-scoring can ever take out of the human heart the knowledge that in the beginning God created them male and female and provided each with a unique sexual function to bring forth new life.' Sin is a choice, but God's Word is truth and never changes," Graham wrote on Facebook in June.