Tennis Legend-Turned-Pastor Says Sport Full of Lesbians, Calls Transgenderism Work of the Devil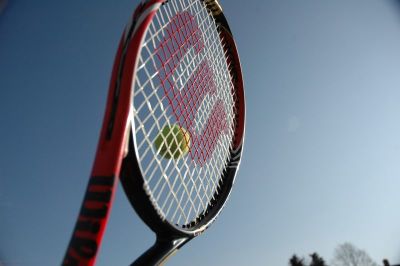 Margaret Court, an Australian tennis legend-turned-Pentecostal pastor, has stirred controversy again by claiming that the sport is "full of lesbians" and that allowing children to choose their own gender is the work of the devil.
Court, who last week said that she would not use Qantas airlines in protest of the company's support for same-sex marriage, said in an interview with Vision Christian Radio that the sport in which she won 24 grand slam singles titles is "full of lesbians."
"When I was playing, there was only a couple [of lesbians]," she said on Tuesday in her latest comments on LGBT issues.
"But those couple that led took young ones into parties and things. What you get at the top is often what you'll get right through that sport."
She clarified that her ministry, Margaret Court of Victory Life Center Church in Perth, is not "against the people," but is there to help them "overcome" their struggles.
The pastor also slammed the country's Safe Schools anti-bullying program, arguing that it is leaving children confused by telling them it is OK to identify with a gender other than their birth sex.
"The gay lobby is behind that bullying program in schools and children not knowing, whether they are taking out a 'he' or a 'she' and an 'it' and a 'we' or 'they' and if you feel like being a girl you can dress like a girl. I think, 'what confusion for a child.' I get confused talking about it," Court commented.
"There is a whole plot in our nation and in the nations of the world today to get the minds of the children."
The idea that children can be transgender is the work of "the devil," she argued.
"With the literature, the bullying, the stuff that's put out today to children's minds – I tell you what, if you haven't got parents who bring you up that way and you've got parents that don't care, and you're hurt and offended if somebody's saying something to you ... your child can just start to think, 'Well, maybe I am a girl' when they're a boy, or 'Maybe I'm a boy and I'm a girl,'" Court continued.
"That's all the devil ... but that's what Hitler did and that's what communism did – got the mind of the children. And there's a whole plot in our nation, and in the nations of the world to get the minds of the children."
LGBT activists, including other retired tennis stars, such as Martina Navratilova, have criticized Court for her stance against gay marriage, and have called on the court named in her honor at Melbourne Park to be renamed.
Tennis Australia has also said that Court's views are not keeping with the organization's values.
"As a legend of the sport, we respect Margaret Court's achievements in tennis and her unmatched playing record. Her personal views are her own, and do not align with Tennis Australia's values of equality, inclusion and diversity," Tennis Australia said.
Court claimed that such criticism is a form of "bullying," however.
"[I've got] nothing against homosexuals – as individuals, they can do what they want to do. But my belief as a Christian is marriage the Bible way and I think it's sad that these people are using that to try to hit below the belt," she insisted.