Margaret Court, Tennis Legend-Turned-Pastor, to Boycott Qantas Airlines Over Gay Marriage Support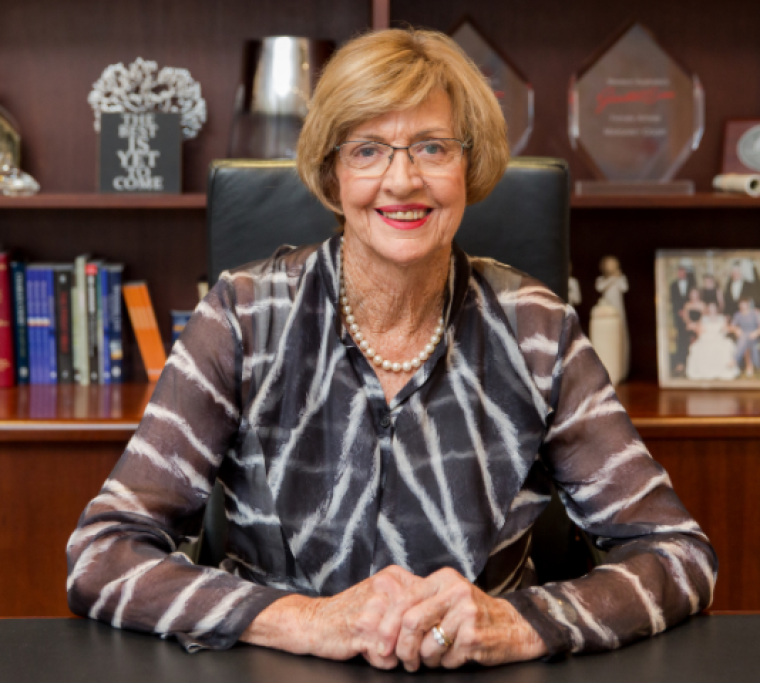 Australian tennis legend-turned-Pentecostal pastor Margaret Court has pledged to boycott her country's national airline Qantas due to the carrier's openly gay chief executive officer Alan Joyce's vocal support of legalizing same-sex marriage.
More than 20 same-sex marriage related bills have been introduced in the Parliament of Australia, according to the Independent, but none have passed and become law.
In a recent open letter printed in the West Australian, Court — who won 24 grand slam singles titles, one ahead of American Serena Williams, and is currently senior pastor of Victory Life Centre Church in Perth — said she was disappointed by the Qantas CEO.
"As you will know, I have represented Australia many times and have the proud record of never losing a tennis match while playing for my country," she wrote.
"I am disappointed that Qantas has become an active promoter of same-sex marriage. I believe in marriage between a man and a woman as stated in the Bible. Your statement leaves me no option but to use other airlines where possible for my extensive travelling."
It appears that Court had been an avid supporter of the airline in the past but in her missive to Joyce, she said "no more."
"How proud I was to promote the kangaroo tail throughout the world from the Constellation days to the 380s. But unfortunately no more. I love all people and will be pleased to talk to your board at any time. But it won't be in the Qantas lounge. God bless," she added.
According to her church's website, Court was officially ordained into full-time ministry in 1991 and in 1995 she established and founded Victory Life Centre Inc. "following a call from God to establish a Word of Faith/Pentecostal ministry in the Perth area."
"Our Vision is to train an army of people who know Christ from within, to take this city and nation for Jesus. This has been the focus of the church since its inception and this has, in part, been accomplished through the establishing of Victory Life International Bible Training Centre and Margaret Court Community Outreach Centre," the church said.
A statement from Tennis Australia, the governing body for the sport in Australia, said while they respect Court's biblical view on marriage it is not in keeping with the organization's values.
"As a legend of the sport, we respect Margaret Court's achievements in tennis and her unmatched playing record. Her personal views are her own, and do not align with Tennis Australia's values of equality, inclusion and diversity," the statement said.
The Margaret Court Arena, named after the tennis legend and serves as home to the Australian Open, also said they did not agree with Court's position on Thursday.
"Melbourne & Olympic Parks does not support Margaret Court's comments and we remain an organization committed to embracing equality, diversity and inclusion; from our fans to our colleagues who deliver the events that people love to attend," the arena noted on Facebook with emojis of same-sex and opposite-sex couples.