Serena Williams Reacts to Indian Wells CEO Telling Women Tennis Stars to Thank God for Men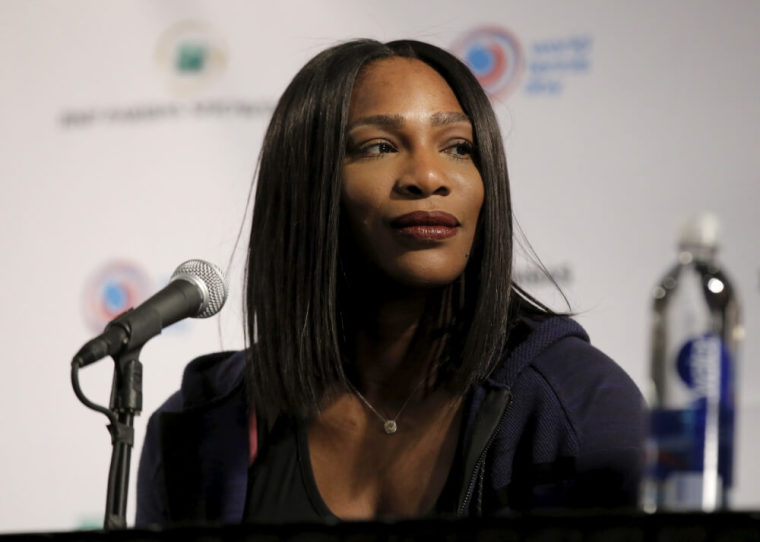 Serena Williams is sounding off after Indian Wells CEO Raymond Moore made comments about women in tennis that many perceived as sexist.
After the BNP Paribas Open finals tournament Sunday, Moore reportedly said women should be thanking God for the men in the sport, "because they ride on the coattails of the men."
"I think the WTA [Women's Tennis Association] — you know, in my next life when I come back, I want to be someone in the WTA because they ride on the coattails of the men. They don't make any decisions and they are lucky," Moore said with a laugh, according to ESPN. " If I was a lady player, I'd go down every night on my knees and thank God that Roger Federer and Rafa Nadal were born, because they have carried this sport. They really have."
Moore, 69, later apologized and resigned from his positions as CEO and tournament director at Indian Wells where he was involved in the famed tournament for 29 years.
Before he stepped down from his position, 34-year-old tennis star Williams said she took the comments as highly offensive.
"Obviously, I don't think any woman should be down on their knees thanking anybody like that," she told ESPN. "I think Venus [Williams], myself, a number of players have been — if I could tell you every day how many people say they don't watch tennis unless they're watching myself or my sister, I couldn't even bring up that number. I think there is a lot of women out there who are more ... are very exciting to watch. I think there are a lot of men out there who are exciting to watch."
Williams went on to call Moore's statements, "very much mistaken and very, very, very inaccurate."
The Indian Wells Masters was Williams' first career win with her sister, Venus, in a doubles match in 1997. Last year, however, was the first time she returned to the tennis tournament in Indian Wells, California, in 14 years after she said she encountered racism there.
The Williams sisters were met with boos and jeers from the crowd in attendance. Some accused the Williams family of fixing the match, which upset both the famed sisters and their coach-father, Richard.
"This haunted me for a long time. It haunted Venus and our family as well," Serena recalled in TIME magazine commentary. "But most of all, it angered and saddened my father. He dedicated his whole life to prepping us for this incredible journey, and there he had to sit and watch his daughter being taunted, sparking cold memories of his experiences growing up in the South."
While Serena said she would never return to Indian Wells after the experience, she decided to forgive the wrongs she endured 15 years ago. Now that she is at a point where she has nothing to prove, Serena says she is proud to return to Indian Wells with love and "a new understanding of the true meaning of forgiveness."
"I was raised by my mom to love and forgive freely. 'When you stand praying, forgive whatever you have against anyone, so that your Father who is in the heavens may also forgive you' (Mark 11:25)," the tennis star wrote. "I have faith that fans at Indian Wells have grown with the game and know me better than they did in 2001. Indian Wells was a pivotal moment of my story, and I am a part of the tournament's story as well. Together we have a chance to write a different ­ending."