Thank Your Way to a Good Attitude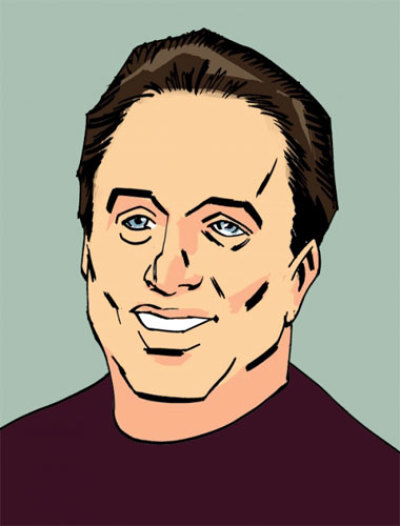 You didn't choose your parents or the color of your skin. And you didn't choose your DNA. But you can choose your attitude. You get to choose everyday whether to grumble and complain, or to give thanks instead. And it's encouraging to know that you can literally thank your way to a good attitude.
Here is an experiment that illustrates my point. The next time you sense yourself starting to slip into a pessimistic mood, get out in front of it. Immediately begin to thank God for 10 blessings in your life. Defeat your depressing mood by thanking God for particular people and specific things in your life. You can even write them down if that helps.
It's hard to have a bad attitude if we stay focused on thanking God for His goodness to us. Gratitude drives away a bad attitude.
No wonder the apostle Paul wrote to believers, "Give thanks in all circumstances, for this is God's will for you in Christ Jesus." (1 Thess. 5:18)
In other words, choose to give thanks even when you don't feel like it. That's one of the few ways to get out in front of it.
Picture your mind traveling on a highway. When a bad attitude passes you on the road, get around it. You don't have to stay behind it, unless of course you enjoy breathing in filthy smog from the tailpipe of a foul attitude. And I don't know anyone who enjoys that experience. It's time to take charge of the way your mind travels. After all, you are the driver of your attitude.
Nick Vujicic said, "Often people ask how I manage to be happy despite having no arms and no legs. The quick answer is that I have a choice. I can be angry about not having limbs, or I can be thankful that I have a purpose. I chose gratitude."
Now that is an amazing example of thanking your way to a good attitude!
What if you and I lived with at least half as much thankfulness as Nick Vujicic? Nick makes dozens of decisions everyday which help to keep his attitude in a state of gratitude. And if Nick can do it by the grace of God, you and I can too.
Paul wrote, "Let the peace of Christ rule in your hearts, since as members of one body you were called to peace. And be thankful." (Colossians 3:15)
In order for peace and righteousness to rule in our heart, we must choose to be thankful. It is a deliberate choice, and it sure helps if we start to identify specific things for which we are thankful.
So try thanking God today for 10 things in your life. You won't know what a difference it can make until you actually do it.
It was wisely noted, "The Pilgrims made seven times more graves than huts. No Americans have been more impoverished than these who, nevertheless, set aside a day of thanksgiving." (H.U. Westermayer)
What a testimony to their perseverance and faith!
Life requires perseverance. Without it, we lose heart and are tempted to give up. It's easy to quit, and it's easy to have a bad attitude. But it's so unfulfilling. The Lord has a much different design for your life and mine. The question is this: "Will I choose to fulfill God's plan for my life, or will I choose to spend my time complaining?" The choice is mine.
William Ward said, "God gave you a gift of 86,400 seconds today. Have you used one to say, 'Thank you?'"
It is amazing how much time we spend thinking about things which never improve our attitude. Thankfulness refreshes our attitude the way water refreshes a garden. And we get to choose how often to water our mind throughout any given day.
When was the last time you thanked God with all of your heart? If you can't remember, then it's time to get refocused on the only One who can renew your spirit, change your heart, and save your soul. Jesus gave His life on the cross for each one of us. But only those who turn to Christ in repentance and faith receive the benefits of His cross. One must experience God's grace in order to flow in thankfulness to the Redeemer.
Do you find yourself in a bit of a funk today? Try thanking God for sending His only Son to rescue you from sin, death, and hell. And try thanking God that His love for you endures forever. There are so many reasons to thank God. We just need to focus on them and then tell God how much we appreciate all He has done for us.
A thankful heart is the key to living a peaceful Christian life, but it's not automatic. Decisions must be made in order for thankfulness to saturate your spirit.
William Faulkner said, "Gratitude is a quality similar to electricity; it must be produced and discharged and used up in order to exist at all." So how much gratitude have you used today? How about in the past week? An attitude of gratitude must be produced and discharged, or it blesses no one.
Are other people being lifted up by your good attitude? Or are they getting pulled down by your complaints and frequent grumbling? Our attitude often has a ripple effect for good or bad. And the powerful flow of God's wellspring can only be maintained as you follow Christ and rely upon His grace. You will need to be filled with the Holy Spirit everyday if you hope to walk in thankfulness and praise.
The Psalmist declared, "I will give thanks to the Lord because of His righteousness and will sing praise to the name of the Lord Most High." (Psalm 7:17)
What about you? Will you make the same choice? If you do, your attitude will begin to change, and your heart will begin to feel lighter.
So why not start today? Begin to thank your way to a good attitude. And then make this habit a regular part of your daily life. God will do the rest.
Dan Delzell is the pastor of Wellspring Lutheran Church in Papillion, Neb. He is a regular contributor to The Christian Post.