The Bible's Teaching on Homosexuality: Clear, Final, and Sufficient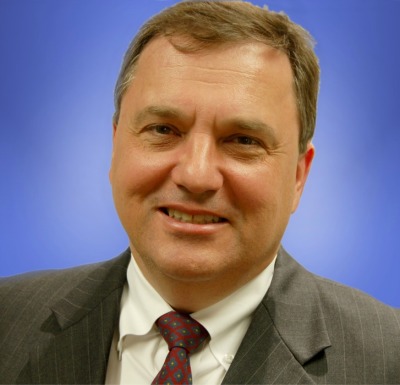 A professing Evangelical church in California has jettisoned its commitment to orthodox Christian teaching on homosexuality.
City Church of San Francisco has concluded that it "will no longer discriminate based on sexual orientation and demand lifelong celibacy as a precondition for joining" its membership. Why? Because, says its pastor, counseling men and women who are attracted to the same sex to remain celibate for life causes them duress.
Well, yes, undoubtedly it does. To remain sexually abstinent for life would be extremely hard for anyone. Yet it's what Scripture demands of everyone not married to a partner of the opposite sex.
How does the church's leader, Fred Harrell, Sr., square his newfound allegiance to same-sex "marriage" with Scripture? Here's his explanation:
As a church within the Reformed Tradition we go directly to Scripture to find counsel and to reengage the verses that talk about same sex activity. For so long this has been a "case closed" kind of issue for evangelicals. But in recent years, multiple respected evangelical scholars and theologians have begun to wrestle with this and a healthy debate is underway. Asking questions about what the Scriptures say on this issue must always be coupled with asking why the Scriptures say what they do and what kind of same-sex activity is being addressed. Scholars and leaders who have previously been united in their interpretations are coming to different conclusions. This does not mean that your view must change, but it does counsel humility with how we each hold our views. Given the status and variety of these opinions, what has become clear to us is that there is no longer clear consensus on this issue within the evangelical community.
Within this statement is a tacit admission that what Scripture says is clear: that Scripture categorizes homosexual behavior as wrong in God's sight. From this, though, Mr. Harrell moves to the reasons behind what the Bible teaches as a pretext.
In itself, this is not a bad thing. Seeking to understand why God says what He does is clarifying and, if approached with an attitude of submission to His Word, adds depth to the seriousness of what that Word tells us.
However, Mr. Harrell is wrong when he implies that there is now a major division in understanding what the Bible says among Evangelical scholars: There's not. Yes, there are a few outliers and their disciples (e.g., Matthew Vines, Brandon Robertson, et al). But the consensus of orthodox Evangelical scholarship remains consistent and overwhelming: The Bible teaches from Genesis through Revelation that homosexual conduct is a violation of the will of God.
Furthermore, Scripture's teaching about human sexuality is not a matter like church government or eschatology; issues that while important do not compose the core of our faith. To use Mr. Harrell's terms, "variety" and "the status" of "opinion" on what the Bible says is entirely immaterial to its unmistakable assertions.
What the Bible says about human sexuality is essential to what it means to be human and how we are to conduct ourselves in the most intimate of interpersonal behaviors. God's Word informs Christian belief and practice regarding marriage, communication, children, and even human ontology. The fact that some professing Evangelicals are now trying to muddy the waters of Christian orthodoxy and orthopraxy doesn't mean the truth itself is unclear or of secondary importance, or simply a matter of honest exegetical or hermeneutical disagreement.
Throughout the history of Christianity, false teachers have arisen with superficially appealing challenges to Scriptural truth. The Deity of Christ, for example, has been doubted and denied since His resurrection. But that earnest-seeming professing Christians issue such denials makes their claims no more correct than were they made by raving demoniacs.
The corpus of Christian teaching on human sexuality is broad, deep, long, and consistent. The church fathers were universal in their affirmation that homosexual behavior was sinful. And in our time, Evangelical scholars have demonstrated with lucidity and cogency what the Bible teaches about sexual intimacy. Here are some examples:
With all of that said, whenever I write about this topic, I am conscious of a deep sense of unease. I do not wish to minimize the pain many homosexuals have suffered from insensitive or even cruel Christians, nor to dismiss the frustration that unfulfilled romantic feelings or sexual longings can cause a celibate Christian (whether heterosexual or homosexual).
Yet God has spoken in His Word with clarity, finality, and sufficiency. Either we abandon what He says or we affirm and seek to live by it. And there is nothing loving about carving from the text of Scripture any of its teachings: Truth is unchanging and unchangeable, regardless of its cultural appeal or the aggravation it causes those who are offended by it. Lying to people about Jesus, sin, and redemption is unjust and deceptive, and, ultimately, has eternally severe consequences.
I close with the kind, wise, and prophetic words of my friend Owen Strachan:
At the end of the day, when it comes to marriage and biblical ethics, the church is not giving an inch. We laugh at Satan and his attempts to intimidate us. He does not realize that we do not even love our own lives. Should all the world turn against us, we gladly give up all that we have for Christ. No, the church will not give an inch. But know this: God is giving everything, even the overflow of Trinitarian love, to sinners just like you and me.
Rob Schwarzwalder, Senior Vice-President of the Family Research Council, was a presidential appointee in the George W. Bush administration chief-of-staff for two Members of Congress. He is a longtime member of the Evangelical Theological Society."