Thousands Feared Dead in Indonesia Quake, Tsunami as Mass Burials Begin, 20 FT Waves Caught on Video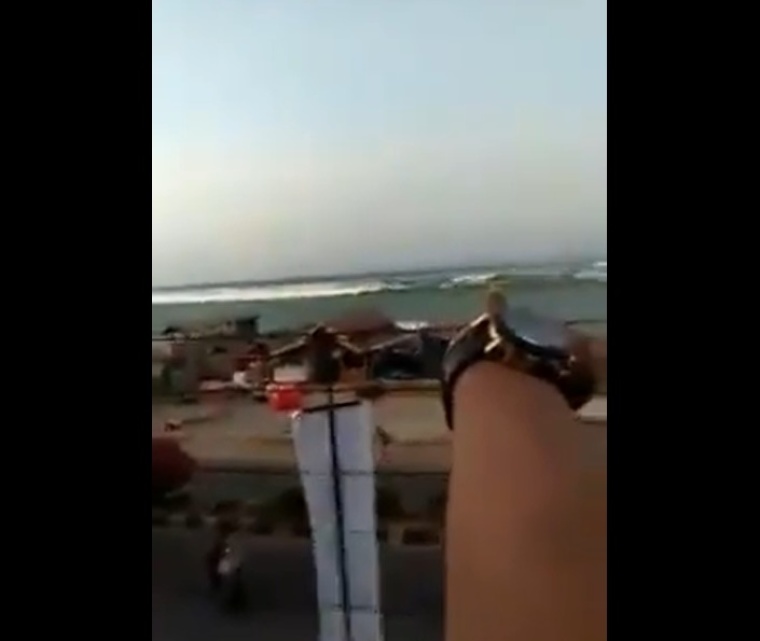 Thousands are feared dead in Indonesia following a massive earthquake and tsunami on Friday, with the official death count of 844 almost certain to rise, according to authorities.
"The casualties will keep increasing," said national disaster agency spokesman Sutopo Purwo Nugroho.
"We will start the mass burial of victims, to avoid the spread of disease."
Sky News reported that a mass grave for as many as 1,300 victims is being prepared for the disaster that struck the island of Sulawesi. Volunteers and rescue workers continued searching for survivors and digging out bodies on Monday. One of the hardest hit areas was the city of Palu, a city of more than 300,000 that was left devastated by near 20 foot tall waves.
One survivor by the name of Adi said that he hugged his wife when the waves struck the beach, but she slipped out of his hands by the force of the water.
"When the wave came, I lost her," the man said.
"I was carried about 50 meters. I couldn't hold anything. The water was spinning me around," he said.
"This morning I went back to the beach, I found my motorbike and my wife's wallet," he added.
Nina, a 23-year-old woman, told The Telegraph she was working at a laundry service shop when the magnitude-7.5 earthquake shook Palu. The quake destroyed her workplace, and she rushed to go home to find her mother and younger brother.
"We tried to find shelter, but then I heard people shouting, 'Water! Water!'" the woman said in tears.
"The three of us ran, but got separated. Now I don't know where my mother and brother are. I don't know how to get information. I don't know what to do."
Other survivors spoke of looting and chaos that descended over Palu, with electricity cut off and fuel in short supply.
Indonesia's disaster authorities have been criticized for being taken by surprise by the tsunami, which beside the 20 foot wave also hit the coastline with speeds of up to hundreds of miles per hour.
The tsunami wave was caught on smartphone video and went viral on social media, with people screaming for others to run away from the beach.
Muhammad Syaugi, the head of Indonesia's search and rescue agency, described another chilling scene of people calling out from the collapsed eight-story Roa-Roa Hotel.
"I can still hear the voice of the survivors screaming for help while inspecting the compound," Syaugi said.
"What we now desperately need is heavy machinery to clear the rubble. I have my staff on the ground, but it's impossible just to rely on their strength alone to clear this."
World Vision, a Christian relief group which has been helping children and families that have suffered from natural disasters in Indonesia and elsewhere around the world, added that at least another 500 people have been injured.
"We are learning that the earthquake and tsunami has killed hundreds of people with fears that this number could grow. We are deeply concerned about the impact of this on children who at this stage will be terrified of the aftershocks and struggling to cope with the uncertainty and loss of loved ones. Our own staff have been affected and their own homes damaged," said World Vision's Doseba Sinay, national director for Indonesia.
"Ensuring that survivors have their immediate needs met with adequate shelter, food and water will be critical over the coming days," she added.
"It will also be crucial to ensure children are cared for. Our past experience of dealing with quakes has shown that children will be deeply distressed and feel vulnerable if they have lost family members, homes or have lost their sense of security."
The relief group has set up its disaster response in Palu to provide hygiene supplies and kits for families and children, and will offer food, shelter, nutrition, child protection, and water and sanitation.