Tina Campbell Reveals Husband Cheated With Employee, Close Family Friend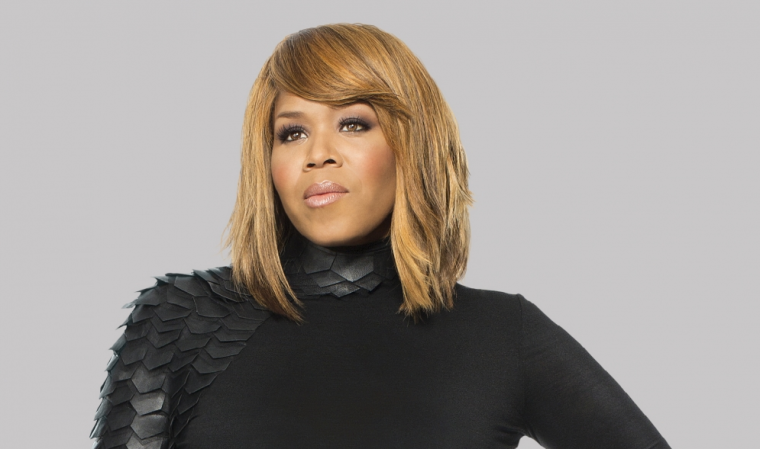 Tina Campbell made a shocking reveal about her husband's infidelity while on the Steve Harvey talk show Wednesday. Teddy Campbell had an affair with one of the gospel singer's employees, who became a close family friend.
"The person who it was, she used to work for me, and so, that broke my heart. She was like a godmother to my children," Tina told comedian turned talk show host Harvey. "She had access to my home, to come get my kids, and all that kind of stuff. [She] was very intermixed in my family."
Tina, the 41-year-old singer from the gospel music group Mary Mary, who wrote the book I Need a Day to Pray and released the album It's Personal last May, detailed how she made her husband call the woman so that the entertainer could confront her employee.
"She hung up the phone. So I had my answer. It broke my heart, it devastated me, so I spazzed out," Tina said on the show. "I destroyed three cars, tried to stab and plotted murders and all kind of crazy stuff because I was angry. And I was doing all that like, ... 'Either I'm going to die wrong or live right.' So we've been working on living right."
Tina publicly dealt with the death of her father and husband's infidelities simultaneously in 2013. Since then, the pair have been vocal about God helping them overcome their struggles.
Now that filming has begun for season five of the WE tv hit reality series "Mary Mary," the gospel singer and author refuses to compromise her faith by representing drama.
"I'm contractually committed, yet I want to reflect my God even with these executives and behind the scenes people," Campbell told JET magazine. "I'm not compromising my faith by no stretch of the imagination."
The mother of five built a career as one half of the gospel music duo Mary Mary along with her sister Erica Campbell, who also serves as her reality television co-star. While Tina is the more outspoken of the sisters, she admits that this season is harder for her to film because of her decision to release negativity in her life.
"I'm not what TV likes. TV likes drama and I have a very big personality, [and] I think TV likes that kind of person, but, they're looking for fear and problems," Tina told JET magazine. "I ain't that. So it's challenging for me at times. They've got to be creative when they're taping my life and things."
The singer has publicly documented her decision to forgive her husband, Teddy Campbell, for sexual infidelities and they have even renewed their vows. After engaging in a number of interviews, taking to social media, creating an album and devotional book about overcoming marital strains, Tina is ready to document the results of forgiveness on her show.
"All we're doing is literally showing people what the process of forgiveness looks like — not just in marriage but in everything in our life," she told JET.
Last year, Tina told The Christian Post that God worked a miracle in her marriage.
"I know God opened up the Red Sea for the children of Israel; He kept the three Hebrew boys from getting burned up in the fire; He kept Daniel from getting eaten by that lion, but He also kept Tina and Teddy from a broken marriage and He did it in one year," Tina said during an interview with The Christian Post. "That is a modern day miracle. So anybody who can come to experience that God is still doing miracles, God is still proving Himself, the Bible is still real and it can still work in your life, I would think that anybody can be encouraged by that.