Toronto Closes First-Ever Sex Doll Brothel Week Before Opening Day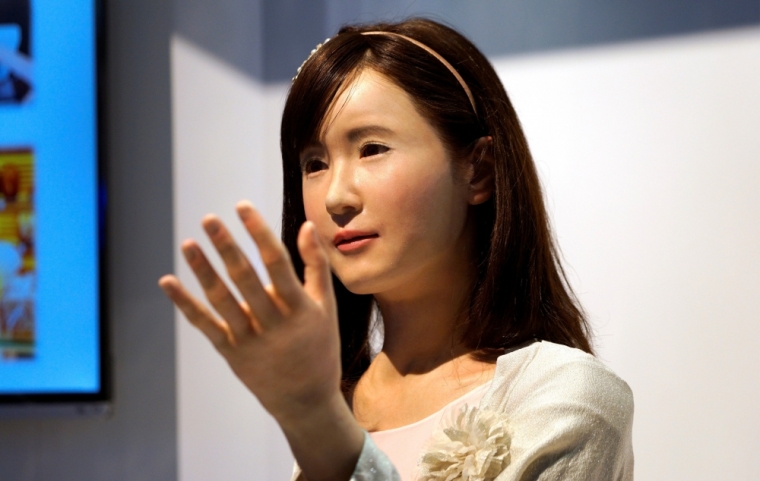 Toronto has shut down what was going to be the first-ever sex doll brothel in North America just a week before it was slated to open.
Because of a decades-old bylaw, city officials in the North York region of Canada's most-populous city said this week that the Aura Dolls brothel would be illegal because it falls under the category of "adult entertainment parlor" and is therefore not allowed in the neighborhood in which it had planned to set up shop, Toronto's CityNews reports.
Councilman John Fillion said in a letter to residents obtained by the news outlet that he met with city staff to see if the doll brothel was legal in that location following a barrage of complaints he had received from his ward. The city's declaration that the shop was indeed illegal was based on a motion Fillion made approximately 20 years ago restricting sex retail shops to industrial areas.
"Both the business owner and property owner were advised by city staff that the proposed use is illegal and that, if the business opened, they would be charged," Fillion said in the letter to residents.
"As a result, I am pleased to advise you that city staff were told that the lease has been canceled."
He tweeted Thursday, noting the backlash from local residents: "Thanks to all who spoke up for our community. I received many emails, and 1 from a young female student concerned about the objectification of women wrote that such businesses 'wrongly educate men that women are plastic dolls, rather than human beings who exist for male pleasure.'"
Meghan Murphy, editor of the Canadian website Feminist Current, concurs. Murphy weighed in on the controversy Thursday, noting in an interview with CBC radio that doll brothels are similar to actual brothels in terms of the destructive messages they send to men about women, particularly that it turns them into objects.
"The reason that men go to prostitutes is because they want to be in a position of dominance and because they don't want to have to care about the person on the other end of the exchange," Murphy said.
And such is the reasoning why men visit a sex doll brothel, she added.
"He doesn't want to have to feel empathy toward someone else ... he doesn't want to think about what she needs. He doesn't want to think about if he's hurting her or not."
According to the Toronto Sun, an hour with one of the dolls at Aura Dolls costs $120, and double that for two dolls. The shop had planned to operate 24 hours a day, seven days a week.
Aura Dolls said earlier this week that they had a license with the city, a claim city officials denied.
Yet another company a few miles away, Kinky S Dolls, which opened in May of last year, maintains it's actually the first "adult love dolls brothel in North America."
The owner reportedly has approximately 500 male clients and the shop has a business license and is run like a sex retail store. Clients have the option of renting the dolls first before buying them.
Many robotic sex dolls are made by companies in China and Japan, but some are now being manufactured in western nations, such as the United States.
Earlier this summer, as The Christian Post reported, the U.S. House passed by voice vote a bill barring the importation and sale of such dolls that resemble children. Sponsors of the legislation said that using them is a short step away from and will normalize committing sexual abuse on children.