Tri-Faith Initiative: Christian, Jewish, Muslim Congregations to Share Worship Home in Nebraska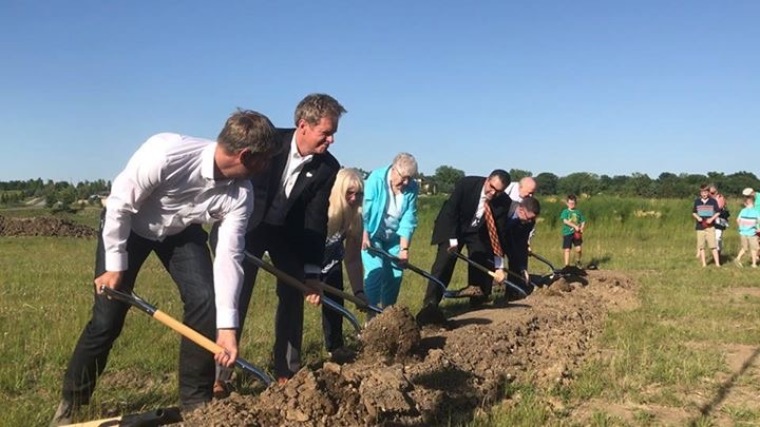 A church, synagogue, and mosque will share the same property in Nebraska as part of a "Tri-Faith Initiative" meant to promote acceptance among the three monotheistic religions.
Temple Israel, the American Muslim Institute and Countryside Community Church are relocating their congregations to a 35-acre property in Omaha.
Countryside Church held its official groundbreaking for its new facility on Monday, with about 250 people in attendance. The church's future building is scheduled to open in late 2018.
Rick MacInnes, chair of the Countryside Church's Relocation Committee, explained to The Christian Post that each of the three congregations will have the property as their "worship home."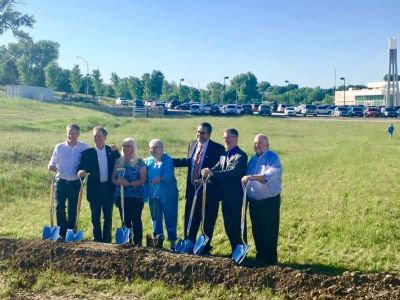 "The Temple sold their former synagogue to the Omaha Conservatory of Music and Countryside Community Church (CCC) has sold [our property] to another church — Coram Deo Church Community, who will occupy when CCC vacates," noted MacInnes.
Affiliated with the liberal mainline denomination the United Church of Christ, Countryside is "a fully inclusive, open and affirming Christian community" in which "all are welcome," MacInnes described.
MacInnes also told CP that he hoped the attendees for the groundbreaking saw that "we are putting our hearts into building bridges of love, acceptance, respect and trust."
"We cannot only work together, but live together. We hope to continually look for opportunities to understand differences and yet build on commonalities of the three Abrahamic faiths," he added.
The Tri-Faith Initiative draws its history back to November 2006, when representatives from the three monotheistic religions signed a "Memorandum of Understanding."
The memorandum laid out certain ground rules for the three faith communities, including that each congregation will have its own space and building on the property and that no proselytizing is allowed.
Don L. Pahl, lead pastor of Crosspoint Bible Church, an evangelical Omaha-based congregation, told CP that he applauded the efforts of the three faith groups "toward understanding, acceptance, and appreciation."
Having worked with some of the Tri-Faith Initiative members through Omaha's Faith and Community Task Force, Pahl cautioned against the possibility of shared worship between the three groups.
"I worship a triune God. Two of these groups would not. While we could learn to appreciate each other, united worship would not be possible," said Pahl.
"Sharing space, though commendable and, perhaps, momentous, will be challenge enough. What benefits their efforts will ultimately bestow upon our city of Omaha, time will tell. I hope their only conflict will be the parameters of the custodians."
.
.