Trump Announces Capture of Five 'Most Wanted Leaders' of ISIS on Twitter
President Donald Trump has proclaimed the capture of five of the "most wanted leaders" of ISIS on social media. This announcement appears related to the capture of five senior commanders of the terrorist group by Iraq.
"Five Most Wanted leaders of ISIS just captured!" Trump relayed in his Twitter post on Thursday, May 10. He had not added any further details since.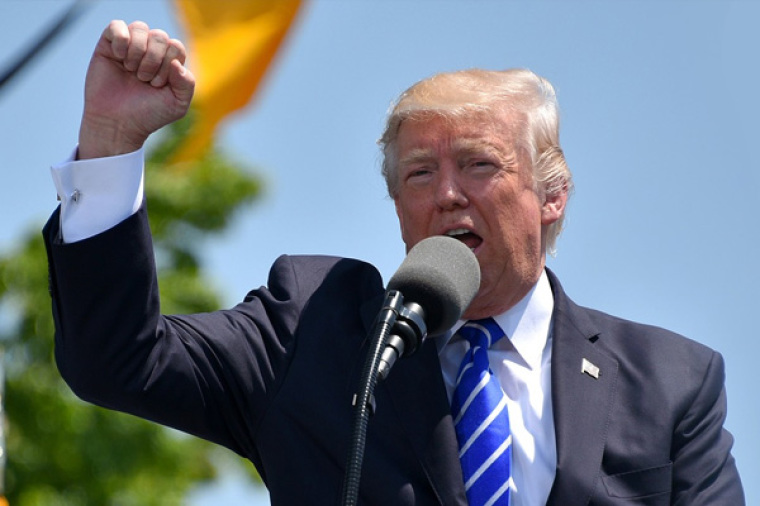 The capture of five of the group's senior leaders was a "significant blow to Daesh," as coalition spokesman Army Col. Ryan Dillon called the arrest during a statement on Thursday.
The five Islamic State officials were captured in an operation jointly carried out by Iraqi and American intelligence, as New York Times reported on Wednesday. It was the highlight of a three-month sting operation which sought to track and capture a group of ISIS senior leaders known to hide in Syria and Turkey.
According to two Iraqi officials, those they captured include four Iraqis who were tasked with overseeing ISIS territory around Deir al-Zour in Syria, with the help of one Syrian who assisted them with internal security and religious rulings.
"These arrests are a significant blow to ISIS as we continue to remove its leadership and fighters from the battlefield," Maj. Adrian J.T. Rankine-Galloway, a Pentagon spokesman, said as quoted by CNN.
"The success of this operation is indicative of the improved capabilities of our partners to defeat ISIS," he added, while also informing the media that the coalition is currently not in the position to announce or confirm details on the arrested ISIS leaders.
According to the report by the New York Times, those arrested include the Syrian Saddam al-Jammel, head of the Islamic State territory around Deir al-Zour, and Abu Abdel al-Haq, an Iraqi who had been the head of internal security for the group.
Based on these reports, ISIS leader Abu Bakr al-Baghdadi was not among those captured. In 2017, the Pentagon said that there are "some indicators" that the Islamic State leader was still alive, despite reports from Russia claiming to have killed him in a strike near the city of Raqqa in Syria, as The Standard noted.
ISIS leaders have been mostly in hiding since coalition forces have retaken the de-facto Islamic State capitals in Raqqa and Taqba earlier last year. Foreign fighters and other supporters of the Islamic State has been abandoning the radical group and were mostly trying to enter Turkey to escape by late April 2017.
It was in Turkey that suspected ISIS top aide Ismail Alwaan al-Ithawi, known by the nom de guerre Abu Zeid al-Iraqi, was first arrested and extradited to Iraq. Allegedly, it was from him that information about other ISIS leaders was obtained, eventually leading to their arrest.
Iraq's state television showed images of four of the arrested leaders wearing yellow prisoner jumpsuits, and they appear to be in full health. They also identified their connection with the Islamic State on TV as well.