Trump Gives $100K to Franklin Graham's Samaritan's Purse in $1 Million Donation to Charities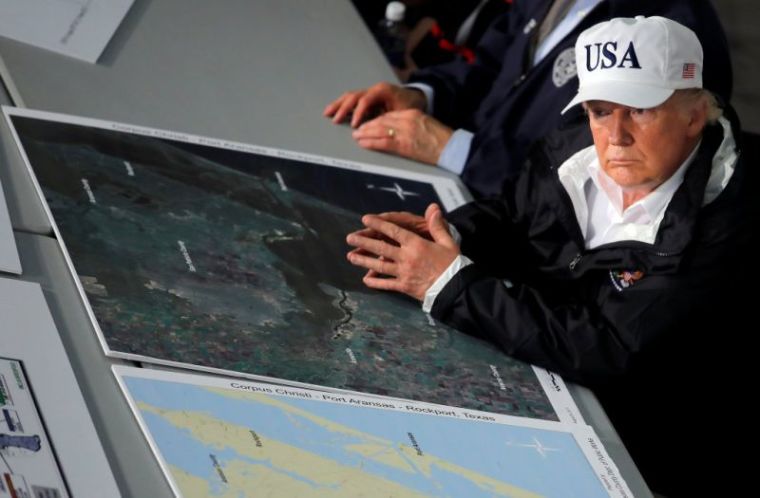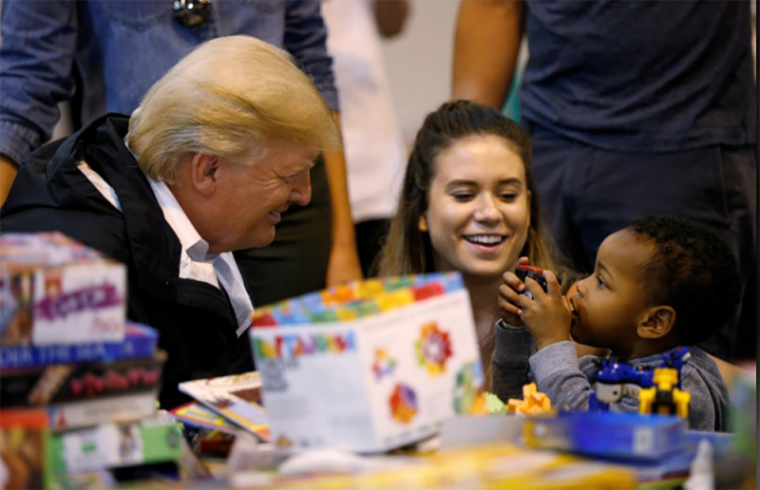 View Photos
The evangelical humanitarian aid organization Samaritan's Purse is among the 12 recipients of President Donald Trump and first lady Melania Trump's $1 million donation to charities helping the victims of Hurricane Harvey in Texas.
A news release published by the White House Wednesday lists the different nonprofit organizations and the amounts of money each will receive.
The North Carolina-based Samaritan's Purse, which is headed by evangelist Franklin Graham, the son of Billy Graham, has mobilized over 2,100 volunteers to help victims in Southeast Texas prepare their homes for restoration, and will receive $100,000 from the president and first lady.
Graham took to his Facebook page on Thursday to thank the Trumps for their donation.
"I want to say thank you to President Donald J. Trump and first lady Melania Trump for the gift they announced to Samaritan's Purse to help Hurricane Harvey victims in Texas," Graham wrote. "We appreciate them and all of those who have given so generously to help meet these great needs. I am grateful for their confidence in the work that Samaritan's Purse is doing."
The disaster relief organization Reach Out America, a Houston-based group which is associated with the United Pentecostal Church International, also received $100,000. Meanwhile, the Salvation Army and American Red Cross will receive donations of $300,000 a piece.
Donations of $25,000 were given to the American Society for the Prevention of Cruelty to Animals, Catholic Charities, Direct Relief, Habitat for Humanity, Houston Humane Society, Operation Blessing, Portlight Inclusive Disaster Strategies and Team Rubicon.
"The President and first lady witnessed the work of some of these groups first hand while visiting with hurricane survivors, first responders, volunteers, and federal, state, and local officials, and are proud to further assist the recovery efforts in Texas," a statement from the White House reads. "Several of the following organizations were recommended, at the invitation of the president, by members of the White House Press Corps, and he would like to thank those who made recommendations for their attention to this important cause. The president and first lady continue to pray for the people of Texas and Louisiana."
Direct Relief spokesman Tony Morain confirmed that Direct Relief had received notice from Trump's secretary, Rhona Graff, to expect the donation in the mail.
"We just received notification by phone that a personal donation from President Trump has been made to Direct Relief and a check is being sent by mail," Morain told CNN.
According to CNN, White House Press Secretary Sarah Sanders was initially tasked with asking journalists which charities Trump should give to.
"He actually asked that I check with the folks in [the White House press briefing room] since you are very good at research and have been doing a lot of reporting into the groups and organizations that are best and most effective in helping and providing aid. And he'd like some suggestions from the folks here and I'd be happy to take those," Sanders said during a press briefing last week.
Last Saturday, the Trumps met with victims of Hurricane Harvey at the NRG Center in Houston, which is the site for one of the city's designated relief shelters for evacuees. 
Trump's donations come after he donated $100,000 to Greenwell Springs Baptist Church in Greenwell Springs, Louisiana, in August 2016 after the region was struck with catastrophic flooding. The church, in partnership with Samaritan's Purse, operated as a hub for humanitarian efforts in the community. The church's interim pastor is Tony Perkins, a social conservative activist and president of the Washington-based Family Research Council. 
Since Trump entered the White House in January, he has also donated his salary.
According to The Washington Post, Trump donated his first quarter salary of $78,333 to the National Park Service to maintain historic battlefields. Trump's second quarter salary was donated to the Department of Education to fund a science camp.