Trump Pushed for Release of American Pastor During Meeting With Turkey President, Source Says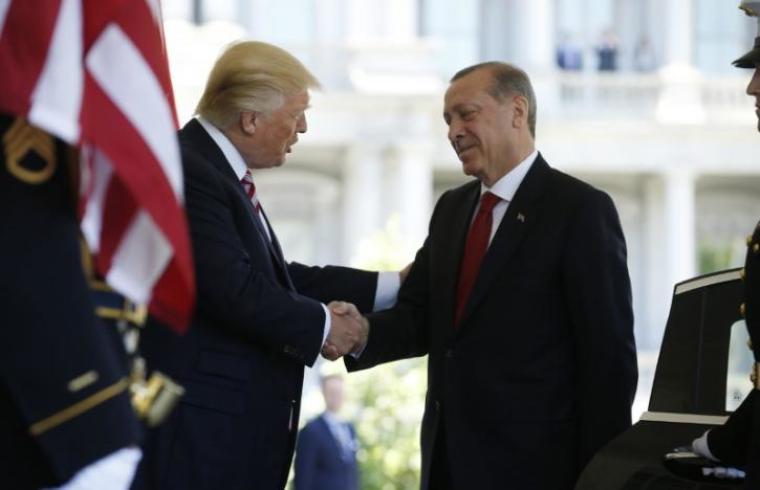 President Donald Trump made imprisoned American pastor Andrew Brunson a topic of discussion during his meetings with Turkish President Recep Tayyip Erdogan on Tuesday, a source with inside knowledge of the discussions told The Christian Post.
Trump met face-to-face with Erdogan for the first time at the White House on Tuesday. Even though Brunson's name was not mentioned in the public remarks issued by the presidents, the source told CP that Trump and Vice President Mike Pence brought up the plight of the North Carolina pastor at least three times in different meetings with the Turkish president throughout the day.
Brunson, who has served in Turkey for the last 23 years, was arrested on trumped-up terrorism charges and jailed last October. Earlier this year, he met with U.S. Embassy officials while in prison and called on Trump to fight for his release. Additionally, Brunson's wife, Norine, met with Secretary of State Rex Tillerson when he traveled to Ankara in March.
Last Thursday, Jay Sekulow with the American Center for Law and Justice met with Trump and Vice President Mike Pence to discuss Brunson's situation and said that both the president and vice president showed interest in resolving Brunson's situation. Sekulow told Fox News that he was confident the issue would be "successfully resolved in short order."
According to the source, who asked not to be identified, Trump "reiterated" throughout the talks that Brunson's situation was a "priority."
"Finally, as they were parting ways, the president brought it up one more time," the source explained. "So the fate of this American pastor was clearly at the very top of the list of agenda items for the president today when he met with the Turkish president."
The source said he had no knowledge of what Erdogan's response was when Trump brought up Brunson's situation.
"It really is a testament to the president's commitment to religious liberty that this would be a top agenda item," the source added. "This [happened] in a very limited time and in limited conversations on a diplomatic visit. This became a center of discussion. That says something about the president's priorities."
A source with knowledge of the situation also told MSNBC's Greta Van Susteren that the president mentioned Brunson's name at least twice in the meetings with Erdogan.
sources at the WH: in talking to Erdogan Pres Trump twice brought up Andrew Brunson, the American pastor caught in Erdogan's crackdown.

— Greta Van Susteren (@greta) May 16, 2017
On Tuesday, religious freedom and human rights advocates gathered outside the White House to call for Brunson's release.
"We are calling on President Trump to boldly embrace religious freedom and in face-to-face discussions with President Erdoğan, demand the immediate release of Pastor Brunson," the Rev. Patrick Mahoney, a human rights and pro-life activist who organized the demonstration, said. "We will also be calling for Turkey to ensure religious freedom and human rights for all and end persecution and intimidation of Christians and other religious minorities."
According to the Open Doors USA's 2017 World Watch List, Turkey ranks as the 37th worst nation in the world when it comes to the persecution of Christians.