Wife of American Pastor Imprisoned in Turkey Met With Rex Tillerson in Ankara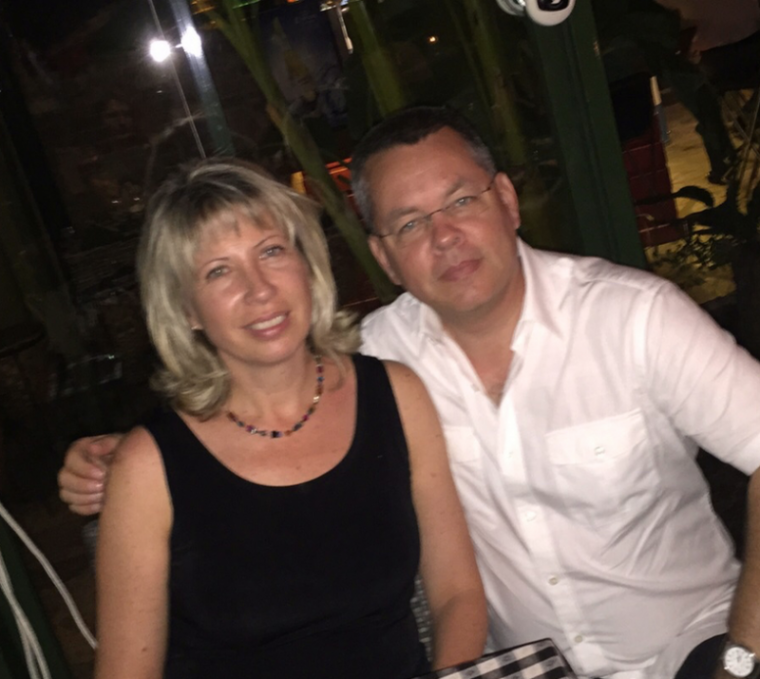 The wife of Andrew Brunson, the American pastor imprisoned in Turkey on terrorism charges, met with Secretary of State Rex Tillerson in Ankara on Thursday after her husband told her days earlier the Lord said she would soon meet America's top diplomat.
As previously reported, Brunson is a Presbyterian minister from North Carolina who has served over 23 years in Turkey. He and his wife, Norine, were arrested last October and Brunson was charged with "membership in an armed terrorist organization." He remains jailed without the government showing any evidence that he is involved with a terror group.
Earlier this week, Norine, who was released later in October, took to Facebook to explain that although Tillerson was scheduled to be in Ankara on Thursday, she was told by officials that meeting with him would not happen. But considering she had her plane ticket to Ankara, she decided to go anyway.
In an update issued on Thursday night, Norine explained that a meeting with Tillerson did actually happen.
"On Monday, Andrew told me he felt the Lord had said I would meet with Sec. of State Tillerson. On Tuesday, I was told by the embassy and another senator that the meeting would NOT happen," Norine Brunson wrote. "I decided to come to Ankara anyway and arrived last night. I met with another significant person in the State Department early afternoon, then late afternoon was told the Secretary would meet with me."
"I just had a 20 minute meeting with Sec. of State Tillerson," she continued. "I do not know what will come of it, considering the sensitive period Turkey is in, but was grateful for the opportunity."
Although it is unclear whether Brunson was discussed when Tillerson meeting with Turkey's President Recep Tayyip Erdoğan on Thursday, the American Center for Law and Justice called the meeting between Tillerson and Norine a "powerful sign that the Trump administration is taking the plight of this wrongfully imprisoned U.S. citizen very seriously."
The meeting between Norine and Tillerson comes after Andrew issued a statement to U.S. Embassy officials calling on the Trump administration to help secure his release.
"Will the Turkish government face no consequence for stubbornly continuing to hold an American citizen as a political prisoner?" Brunson asked in his statement. "I have been imprisoned since October 7, 2016. During this time the Turkish government has produced no proof and has rebuffed numerous attempts by the American government to secure my return to the United States. In fact, they are treating the U.S. government with contempt and paying no price for it."
The ACLJ, the organization helping to provide legal aid to the Brunsons, has started a petition calling for Brunson's freedom. The petition has been signed by over 241,000 as of Friday afternoon.