Turkey to Speed Up Trial of US Pastor as Pressure Increases; Still No Evidence of Terror Claims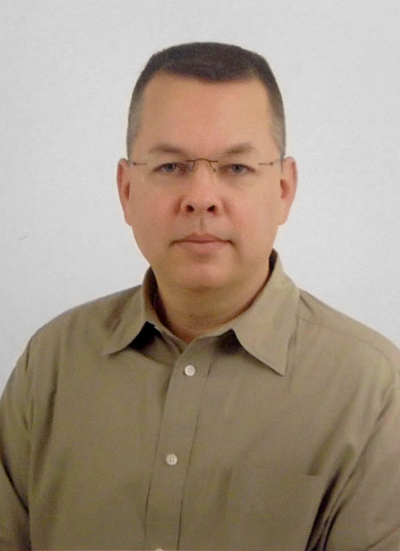 The Turkish government will look to speed up the trial of American Christian pastor Andrew Brunson, who has been imprisoned over alleged links with a terror organization despite no evidence being presented, his attorneys said.
"What we can do at this stage is accelerate the trial," Turkish Prime Minister Binali Yildirim apparently said last week, while answering questions from American journalists.
"As you will appreciate, judiciary matters are not directly controlled by us."
The American Center for Law and Justice, which delivered an oral intervention at the United Nations in support of Brunson, said that international pressure is increasing on the Turkish government.
"Our global legal advocacy campaign is beginning to put significant pressure on Turkey. But now is the time to ramp up that pressure," ACLJ Chief Counsel Jay Sekulow said.
"Pastor Andrew should not even be forced to face a trial. He has done nothing wrong. Turkey has produced no evidence against him. He is wrongfully being held for his Christian faith. He should be released immediately and allowed to return home to his family in America."
Brunson, who led a Protestant church in Izmir and served the people of Turkey for 23 years, was arrested along with his wife, Norine, in October, supposedly for having links to a terror organization.
While Norine was later released, the pastor remains imprisoned with little contact with anyone else.
ACLJ Senior Counsel CeCe Heil told The Christian Post in February that Turkey refuses to provide any evidence for its charges against Brunson, and noted that the pastor's case has been sealed.
"Really, the only thing we can point to is the attempted coup last July and President [Recep Tayyip] Erdogan's need to gather up anyone who he might potentially consider to be a threat. Other than that, there is nothing," Heil told CP.
"They have provided no evidence."
The conservative law group, which submitted its oral intervention before the U.N. Human Rights Council through its European Center for Law and Justice affiliate, said that the targeting of Christians in Turkey has increased following the failed coup.
"Since Turkey experienced a failed military coup, Christians and other religious minorities have increasingly become the targets of detention and deportation, and are unreasonably subjected to other governmental regulation simply because of their faith," the statement to the U.N. read.
"Pastor Brunson's detention appears to be related to his work as a Christian minister, making his arrest and imprisonment a violation of both Turkey's Constitution and international agreements to which Turkey is party, as well as Pastor Brunson's fundamental rights."
Sekulow vowed that his organization will continue to aggressively advocate not only before the U.N., but also U.S. and world leaders, until Brunson is allowed to return safely to his family in America.
The ACLJ's online petition to free the pastor continues to grow, with over 228,000 signatures to date.