Turkey May Be Falsely Imprisoning American Christian Pastor Out of Revenge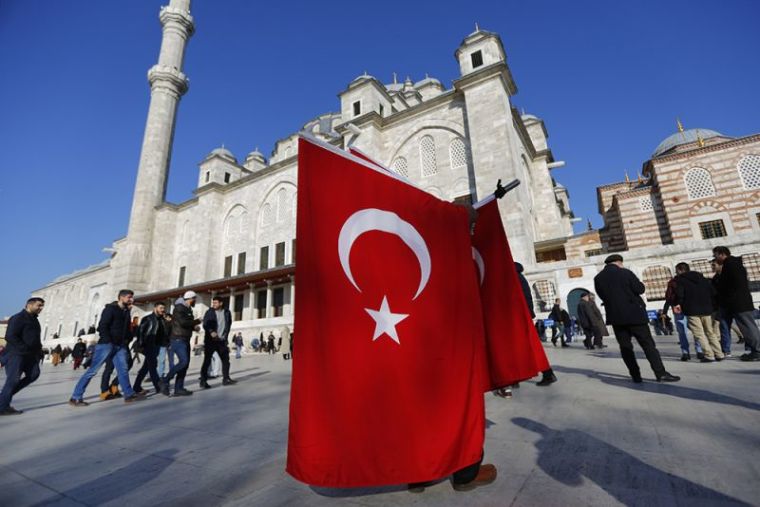 The Turkish government might be falsely imprisoning American Pastor Andrew Brunson out of political revenge over the United States' sheltering of exiled Turkish cleric Fethullah Gulen.
Brunson, who led a Protestant church in Izmir and served the people of Turkey for 23 years, has been in prison since October on what the Turkish government says are charges related to terror links.
The American Center for Law and Justice, which is campaigning for Brunson's release, has maintained that no evidence of such charges have been provided.
Turkish Prime Minister Binali Yildirim, who earlier in March suggested the government might be willing to speed up Brunson's trial, was recently asked by journalists about the case, with Voice of the Martyrs USA's Todd Nettleton reporting in an article for Mission Network News on Wednesday:
"Then interestingly, [Prime Minister Yildirim] switched immediately to the case of Fethullah Gulen, who is a Turkish cleric currently sort of living in exile in the United States. Turkey has asked for his deportation, that he be sent back to Turkey to face trial for, in their estimation, leading or facilitating the coup attempt last summer."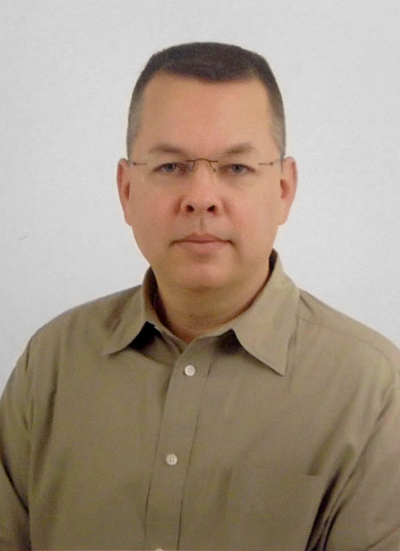 Nettleton continued: "The American government has said no, we're not going to do this. So the Prime Minister of Turkey, talking about Andrew Brunson, immediately switched to Fethullah Gulen, then of course said, 'Well, I'm not trying to say those two cases are connected.'"
Nettleton speculated that despite Yildirim's denial on paper that the cases are linked, his mention of Gulen's name creates speculation that they are connected.
"That makes Andrew Brunson simply a pawn in a big, political game of cat-and-mouse," he said.
As CBS News' "60 Minutes" reported in November, Turkish President Recep Tayyip Erdoğan blamed last summer's failed coup on Gulen, who he accuses of calling for a revolt in the Muslim majority nation.
Turkey has branded Gulen a terrorist, but the U.S. refuses to hand him over, and has allowed the Islamic cleric to live in Pennsylvania for the past 17 years.
ACLJ Senior Counsel CeCe Heil told The Christian Post in an interview in February that although Turkey has not provided any information on why it's targeting Brunson, July's failed coup might offer a clue.
"Really, the only thing we can point to is the attempted coup last July and President [Recep Tayyip] Erdogan's need to gather up anyone who he might potentially consider to be a threat. Other than that, there is nothing," Heil told CP.
"They have provided no evidence. The case has been sealed," she added, noting that the Turkish attorney "does not have access to anything."
Brunson's wife and their U.S.-based 18-year-old daughter, Jacqueline, have been pleading with President Donald Trump's administration to pressure Turkey into releasing the pastor.
"I know that they are shocked," Heil said about Brunson's family, adding that the mystery of why he is being held hostage by Turkish authorities has left them "shocked and confused."
Nettleton agreed that there is no good reason for why Brunson remains in jail.
"He seems to have been sort of swept up in the crackdown that happened after the coup attempt last summer. But I haven't seen anything that links him to the coup attempt or that he was in any way sympathetic or involved or spoke publicly or anything related to the coup," Nettleton said.
"But it seems like, in the thousands of arrests that have happened in Turkey since the coup attempt, one of them just so happened to be an American who lived there."