Two Sudanese Pastors Facing Possible Execution for 'Offending Islam;' Pastor Says God Chose Him to Suffer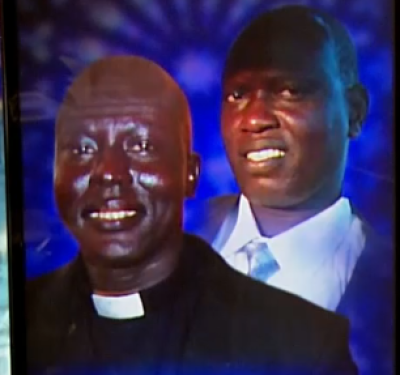 Two South Sudanese pastors are facing possible execution after being imprisoned for two months by authorities who arrested them for various alleged offenses, including "offending Islamic beliefs" and "inciting organized groups."
Pastors Yat Michael and David Yein are being held in a jail in Khartoum, the capital of Sudan, where a number of Catholic and Protestant churches have been destroyed recently and told CBN via telephone that they are prepared for whatever punishment lies ahead for preaching the Gospel in the region.
Michael says he hasn't spoken with his family for two months and he was accused of spying when he was arrested in January.
"When they interviewed me, they asked me why I'm preaching here. I say, 'I am preaching because this is my call. I am a pastor. I must speak the Word of God," Michael said to CBN.
"They say, 'No, you don't need to preach the Word of God with a hidden agenda.' I said, 'No, I don't have any hidden agenda.' They accused me [of being] a spy here."
Yein said he's not afraid to die and he believes God chose him to suffer. He asked that Christians pray that their imprisonment be used for God's glory and to bring peace between the pastors and those that are holding them prisoner.
Michael is pastor for the South Sudan Presbyterian Evangelical Church and the organization recently said this type of persecution is common in Sudan.
"This is not 'something new' for our church," said Rev. Tut Kony, pastor of the South Sudan Presbyterian Evangelical Church. "Almost all pastors have gone to jail under the government of Sudan. We have been stoned and beaten. This is their habit to pull down the church. We are not surprised. This is the way they deal with the church."
Open Doors USA, a Christian nonprofit that aids persecuted believers throughout the world, ranks Sudan sixth on its World Watch List of countries where Christians face the most persecution for their faith.
The organization's CEO David Curry spoke to Fox News about Michael's case last month.
"This case, in particular, we feel the charges are trumped up. These are just good citizens practicing their Christian faith. But the Sudanese government is using any tactic they can to push Christianity out of the market place and out of daily life, and unfortunately they are having some success," said Curry.
The nation's Islamic government made headlines when Christian mother Meriam Ibrahim was sentenced to death for marrying an American Christian citizen in 2014. The sentence was dropped after international pressure. She has since relocated to the United States.