Two-Timing Man Escapes Life Sentence for Tricking Ex-Girlfriend Into Taking Abortion Pills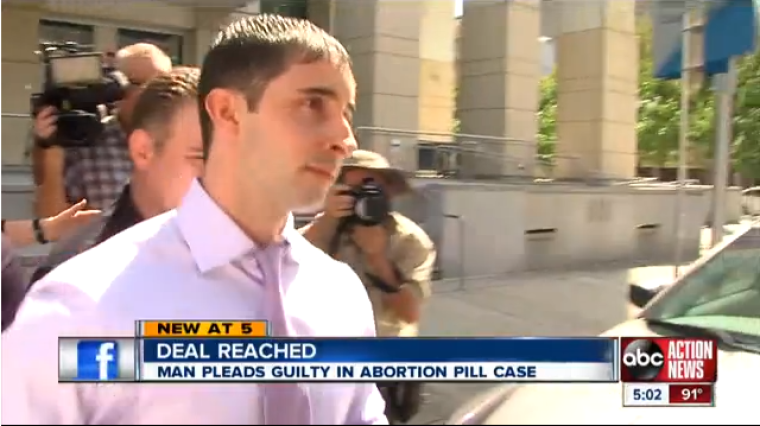 John Welden, 29, escaped a possible life sentence on Monday when he pleaded guilty in a Florida court to tricking his ex-girlfriend into taking abortion pills to prevent another girlfriend he intended to marry from discovering their relationship.
Welden was facing a life sentence after being charged with murder in May under a rarely used federal law called the "Protection of Unborn Children Act" for forging a prescription for an abortion pill, and disguising it as a common antibiotic and giving it to his ex-girlfriend, Remee Jo Lee.
He pleaded guilty on Monday under a deal recommending that he only serves 13 years and eight months in prison, according to the Tampa Bay Times. If U.S. District Judge Richard A. Lazzara adopts the deal recommended by attorneys on both sides of the case, Welden could be free by age 40. The judge warned Welden, however, that he could be imprisoned for more time than he had bargained for. He is scheduled for sentencing on Dec. 5.
When Welden, the son of a practicing OB/GYN, discovered that Lee was pregnant, he asked her to do an abortion but she refused, telling him that she would raise the child on her own with no expectations from him.
Unable to get his way, Welden forged his father's signature on a prescription to obtain an abortion drug called Misoprostol, or Cytotec as it is identified in some circles, and gave it to Lee claiming that his father wanted her to take it.
According to a report in the Daily Mail, it was later revealed that Welden tricked Lee into taking the abortion pills so his other girlfriend, Tara Fillinger, who he reportedly planned to marry would not find out about their relationship.
Welden had reportedly been seeing Fillinger for seven years while he had only been dating Lee for seven months when she got pregnant.
A transcript of a conversation recorded by police between Welden and Lee after she miscarried at the hospital was released by authorities and noted in the Daily Mail.
"If you wanted to go be with Tara, that's fine. Go be with Tara," notes Lee to Welden in the transcript.
"I woulda had my kid and I woulda been fine with that... woulda told my parents it was someone else's. I wouldn't have bothered you for money. I wouldn't have bothered you at all," she said.
But Welden told her: "I didn't want to be that guy."
"So you're going to be the guy that goes and just kills the baby without even letting me know?" asked Lee in the transcript. "To save your own precious hide? Right?"
"I guess. If I saved anything, I didn't really save anything," replied Welden. "My life is over," he added. "I just wanna kill myself."
After admitting slipping her the abortion drug he said: "I'm just a horrible person, Remee. I'm sorry I ruined everything."