Underground Church Bishop Released After 7-Month Detention by Chinese Authorities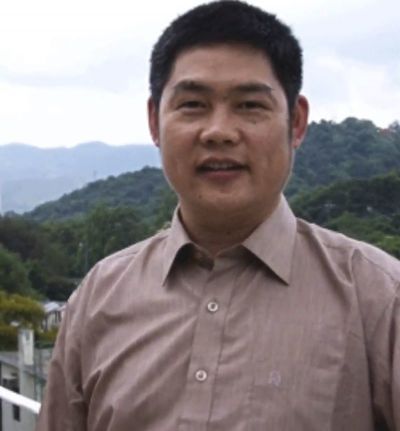 An underground church bishop has finally been released after spending seven months detained by Chinese authorities for refusing to sign an agreement with the government.
An unnamed source told UCANews.com that Peter Shao Zhumin, a bishop in Wenzhou Diocese of Zhejiang, was released last week after being detained in May 2017 by officials from Wenzhou City Bureau of Ethnic and Religious Affairs.
Shao was detained after he refused to sign an agreement supporting China's State Administration for Religious Affairs and the self-election and self-ordination of bishops.
The source explained that after much pressure, Shao signed the agreement to show that he had read it but left a note indicating that he did not agree to the terms.
"What the government is doing is like the [Communist] Cultural Revolution, arresting you and forcing you to sign documents to support the authority," the source was quoted as saying.
According to UCANews.com, Shao will go to Beijing for a hearing on Jan. 22 before he goes to back to Wenzhou, one of the largest Christian cities in the Asian nation.
The news outlet notes that the seven-month detention marked the fourth time that Shao has been detained by authorities since he was confirmed as a bishop.
However, the source explained that this was the first time Shao had been detained by officials from Wenzhou City Bureau of Ethnic and Religious Affairs. His previous detentions were at the hands of national security agents.
Shao was confirmed by the Vatican in September 2016 after the death of Bishop Vincent Zhu Weifang.
The source attributed Shao's release to a fasting and prayer initiative launched in support of the pastor.
"The news about Wenzhou Diocese launching monthly prayers and fasting for the bishop starting from Dec. 18 spread out overseas quickly, causing the authorities to take action," the source surmised in the interview with UCANews.com.
On Wednesday, UCANews.com reported that Father Lu Danhua of Lishui Diocese of China's eastern Zhejiang province, who was ordained by Shao, has been missing since State Administration for Religious Affairs officials detained him from a priest's dormitory on Dec. 29.
According to an unnamed source who spoke with the news outlet, Lu's arrest is not believed to be related to Shao's.
A source also told UCANews that the authorities have claimed to have released Lu. However, Lu still remains missing.
According to Open Doors USA's recently released 2018 World Watch List, China ranks as the 43rd worst nation in the world when it comes to Christian persecution.
"Christians, in particular, are hedged in by authorities, as they are the largest social force in China not controlled by the state," a 2018 Open Doors USA report states.
It was reported this week that Chinese military police blew up the $2.6 million Golden Lampstand Church in Linfen.
The church's pastor, Yang Rongli, has been under police surveillance since he was released in October 2016 after serving seven years in prison on charges of assembling a large crowd to disturb traffic.
"The repeated persecution of Golden Lampstand Church demonstrates that the Chinese government has no respect for religious freedom or human rights," ChinaAid president and human rights advocate Bob Fu said in a statement.