UNESCO Adds Japan's 'Hidden Christian' Sites to World Heritage List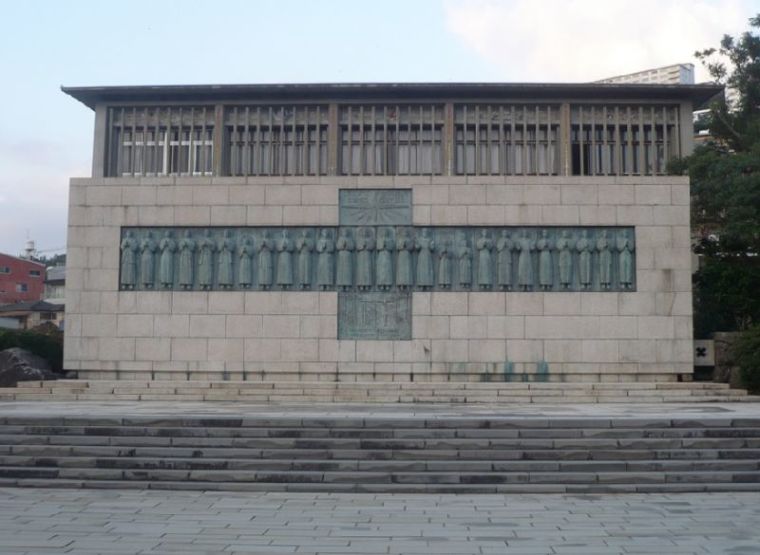 The United Nations Educational, Scientific and Cultural Organization has announced that historic Christians sites in Japan will be added to their World Heritage List.
In a statement released Saturday, UNESCO noted that the Hidden Christian Sites in the Nagasaki Region were one of four entities newly added to the Heritage List.
These hidden sites are found among 10 villages based on Kyushu Island and include a castle and a cathedral all constructed between the 16th and 19th centuries, which was a time of persecution for the island nation's Christian minority.
"Together they reflect the earliest activities of Christian missionaries and settlers in Japan – the phase of encounter, followed by times of prohibition and persecution of the Christian faith and the final phase of the revitalization of Christian communities after the lifting of prohibition in 1873," stated UNESCO.
"These sites bear unique testimony to a cultural tradition nurtured by hidden Christians in the Nagasaki region who secretly transmitted their faith during the period of prohibition from the 17th to the 19th century."
The other three entities being added to the Heritage List include Victorian Gothic and Art Deco ensembles in Mumbai, India; Sassanid archaeological sites in the Fars region of Iran; and a collection of Buddhist mountain monasteries in South Korea.
The four sites were chosen by the 42nd session of the World Heritage Committee, which is meeting in Manama, Bahrain, from June 24-July 4.
Francis Xavier, a 16th century missionary, is credited with having introduced Christianity to Japan back in 1549. As Japan became politically unified, persecution against Christians increased.
In 1597, Nagasaki was the site of a mass crucifixion of 26 Christians, comprised of six missionaries and 20 Japanese believers. A monument was built in their honor in 1962, which was the 100th anniversary of their canonization.
The long period of Christian persecution in Japan was recently the subject of a film by Martin Scorsese titled "Silence."
"Scorsese, an Oscar winner and eight-time Best Director nominee, has given us a film that, despite its painful subject matter, has many beautiful scenes," wrote Peter Sprigg in a review of the film published by The Christian Post last year.
"If you can stomach the violence ... it is a profound, thought-provoking, troubling, painful, deeply moving exploration of suffering and of religious freedom, raising some age-old questions — with no easy answers."
In recent years, efforts have been made by both the government and the nation's Christian minority to remember those persecuted for their faith centuries ago.
In 2016, the government of Japan selected multiple sites, including Oura Catholic Church of Nagasaki, as candidates for selection by UNESCO for their World Heritage List.
Earlier this year, the Catholic Archdiocese of Nagasaki oversaw the opening of a museum dedicated to Christians killed for their faith from the 16th to the 19th century.
This included renovating a former Latin seminary and highlighting key moments of the history of Catholicism in the island nation, as reported by Japan Today back in April.